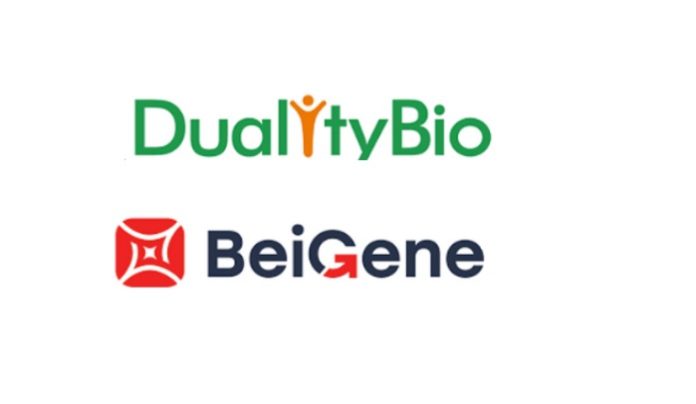 BeiGene, a global biotechnology company, and DualityBio, a next-generation ADC company, announced an agreement for BeiGene to acquire an exclusive option for a global clinical and commercial license to an investigational, preclinical ADC therapy for patients with select solid tumors.
"With one of the industry's leading global oncology research teams, we are investing in highly impactful therapeutic modalities such as ADCs that complement our dynamic and growing pipeline in solid tumors," said Lai Wang, Ph.D., Global Head of R&D at BeiGene. "Through this strategic partnership with DualityBio, we are well positioned to advance this asset globally alongside our initial internally discovered ADC assets with our end-to-end ADC manufacturing capabilities."
"Duality is dedicated to becoming a leading next-generation ADC company, and the assets built upon our DITAC platform show encouraging efficacy and safety in preclinical as well as global clinical studies," said John Zhu, Ph.D., CEO at DualityBio. "We are excited to partner with BeiGene to accelerate the development of this asset. In combining the strengths of BeiGene and Duality, we believe more breakthrough ADC medicines will be brought to patients worldwide."
Under the terms of the agreement, DualityBio will receive an upfront payment, and will be eligible for a payment contingent upon BeiGene exercising its option and additional payments based upon the achievement of certain development, regulatory, and commercial milestones, totaling up to $1.3 billion, in addition to tiered royalties. Upon exercising its option, BeiGene will hold global clinical, manufacturing, and commercial rights while DualityBio will perform all research activities through IND-enabling studies and support future IND filings by BeiGene.