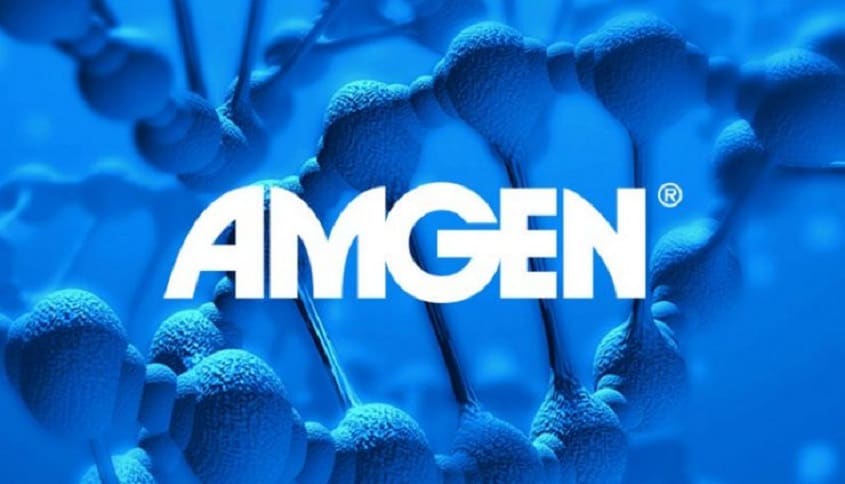 Amgen announced that the U.S. FDA has approved the supplemental Biologics License Application (sBLA) for XGEVA® (denosumab) to expand the currently approved indication for the prevention of skeletal-related events in patients with bone metastases from solid tumors to include patients with multiple myeloma.
The approval is based on data from the pivotal Phase 3 '482 study, the largest international multiple myeloma clinical trial ever conducted, which enrolled 1,718 patients.
"Up to 40 percent of patients remain untreated for the prevention of bone complications, and the percentage is highest among patients with renal impairment at the time of diagnosis," said Noopur Raje, M.D., director, Center for Multiple Myeloma, Massachusetts General Hospital Cancer Center, Boston. "Denosumab, which is not cleared through the kidneys, offers multiple myeloma patients bone protection with a convenient subcutaneous administration, providing patients with a novel treatment option."
"Bone complications can be devastating for patients with multiple myeloma. Previously, treatment options for the prevention of bone complications were limited to bisphosphonates, which unlike XGEVA, are cleared by the kidneys," said David M. Reese, M.D., senior vice president of Translational Sciences and Oncology at Amgen. "We are pleased that the FDA has approved the expanded indication for XGEVA, providing a new option for patients and physicians, underscoring our commitment to advancing care for patients with multiple myeloma."
XGEVA is a fully human monoclonal antibody that binds to and neutralizes RANK ligand (RANKL) – a protein essential for the formation, function and survival of osteoclasts, which break down bone – thereby inhibiting osteoclast-mediated bone destruction. XGEVA is currently the number one prescribed bone-targeting agent in the U.S. for the prevention of skeletal-related events in patients with bone metastases from solid tumors. Additional regulatory applications for XGEVA for the prevention of skeletal-related events in patients with multiple myeloma are underway and have been submitted to health authorities worldwide.
About Amgen's Commitment to Oncology
Amgen Oncology is committed to helping patients take on some of the toughest cancers, such as those that have been resistant to drugs, those that progress rapidly through the body and those where limited treatment options exist. Amgen's supportive care treatments help patients combat certain side effects of strong chemotherapy, and our targeted medicines and immunotherapies focus on more than a dozen different malignancies, ranging from blood cancers to solid tumors. With decades of experience providing therapies for cancer patients, Amgen continues to grow its portfolio of innovative and biosimilar oncology medicines.
About Amgen
Amgen is committed to unlocking the potential of biology for patients suffering from serious illnesses by discovering, developing, manufacturing and delivering innovative human therapeutics. This approach begins by using tools like advanced human genetics to unravel the complexities of disease and understand the fundamentals of human biology.
Amgen focuses on areas of high unmet medical need and leverages its expertise to strive for solutions that improve health outcomes and dramatically improve people's lives. A biotechnology pioneer since 1980, Amgen has grown to be one of the world's leading independent biotechnology companies, has reached millions of patients around the world and is developing a pipeline of medicines with breakaway potential.
For more information, visit www.amgen.com