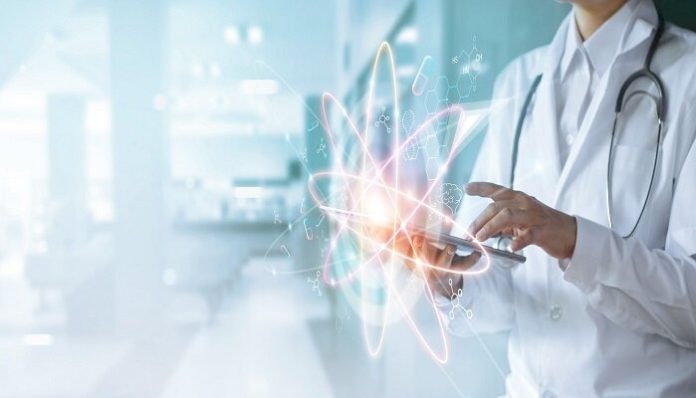 The healthcare industry is undergoing a massive transformation. According to Statista, it's an industry that grew at a rate of 15.9% within five years from 2016, projected to reach USD$59.70 billion in 2022. Sure, the influence of technology is at the center of it all. As consumers expect more from healthcare providers, companies are developing new technologies to improve care. These tech companies are creating products that help patients manage their health, allow doctors to make more informed treatment decisions, and improve clinical research.
Many companies are looking for ways to capitalize on this trend. It's becoming more critical to understand technology's power and develop products that can improve patient care. Moreover, this article will cover the top five healthcare technologies and companies changing how users manage their health.
Medical Devices Companies
Medical devices are the fastest-growing segment of the medical technology industry. This sector makes devices more accurate, affordable, and easy to use. According to the International Trade Administration, United States medical device exports reached USD$43 billion in 2018 and are expected to reach USD$208 billion by 2023.
There won't be more need for medical devices in modern days today than ever before. But the aging global population and the increased chronic diseases contribute to these factors. This thus creates a demand for more advanced medical devices, which help people live healthier and longer lives. And companies like Tausight are exploring this market to shape the future of healthcare.
Telemedicine Companies
According to a study conducted by Verified Market Research, telemedicine has been estimated to reach USD$83.24 billion globally in 2030 at a Compound Annual Growth Rate (CAGR) of 17.35%. The firms are specialized in the provision of online or remote medical services. These firms offer a variety of services, including teleconsultation and telemonitoring. Brightline and other top professionals will handle this perfectly for you. They provide healthcare services through the internet and telecommunication networks for remote locations.
Through distance healthcare services, people in remote locations enjoy the benefits of the technology. The companies also minimize financial and geographic limitations by allowing people access to healthcare facilities. Thus, improving their quality of life and shaping the future of healthcare in the world.
Biotech Companies
Biotech companies are growing. Acumen Research and Consulting reported that the global biotech market is expected to reach USD$1.3 billion by 2030. These firms are constantly working to improve lives through medicine and technology. They're responsible for critical medical advances, including vaccines, human tissue replacements, and more. Some of the most important medical breakthroughs have come from biotechnology. Insulin and vaccines are two prominent examples.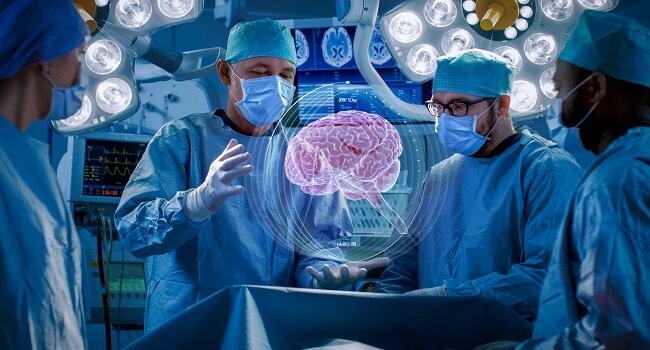 Biotech companies also focus on agriculture, animal health, and welfare. These firms produce genetically modified crops resistant to disease, which has helped farmers increase their yields. They're also working on vaccines and treatments for livestock. They're helping to improve the future of human healthcare in various ways.
Healthcare Analytics Companies
In its report, Fortune Business Insights forecasts that the global Healthcare Analytics Market will grow to USD$80.21 billion by 2028 at a CAGR of 27.5%. The rising adoption of Big Data and Rising Venture Capital Investments during this period are expected to drive market growth. They involve using data mining, business intelligence (BI), machine learning (ML), artificial intelligence (AI), and predictive modeling to gain insights into disease management, treatment outcomes, and more.
This helps them to develop innovative solutions for patient care, disease management, and predictive analytics. These solutions also help patients better manage chronic conditions such as diabetes, heart disease, and depression. With healthcare analytics facilities, the future of healthcare looks promising.
Insurtech Companies
According to a report from Grand View Research, the total insurtech industry value will be USD$5.4 billion by the end of 2022. It's forecasted to grow at an annual rate of 35% through 2030, reaching USD$152 billion. These companies are creating innovative solutions to help customers save money on their insurance premiums and make more informed decisions about their health.
They make their approach more effective by providing personalized services such as preventative healthcare programs and dietitian consultations. This will help customers reach their health goals to fit their personal needs and make healthcare's future look brighter for everyone.
Conclusion
The future of healthcare is changing fast. Biotech, medical device, and insurance companies are all investing heavily in new technologies and services to help us live longer and better. The goal of any healthcare system should be to improve the health of its citizens—and these companies are doing just that by providing tools and resources for patients to manage their health and care for themselves. This is an exciting time for the medical industry.