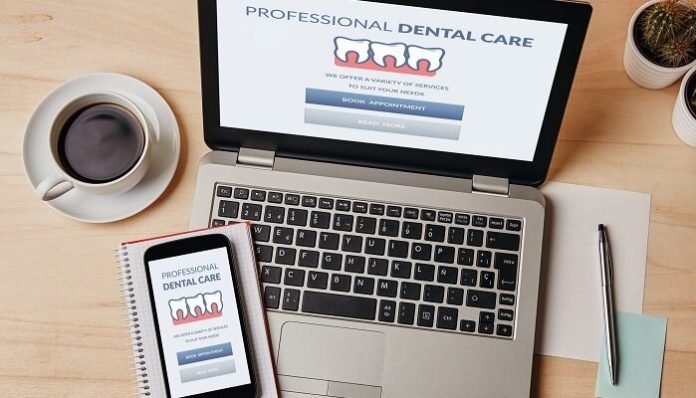 In today's digital age, it's more important than ever for dental practices to have a strong online presence. With so many people using the internet to find and research healthcare providers, it's crucial to make sure your practice is easy to find and stands out from the competition.
Establishing effective promotional campaigns helps improve your brand's visibility, connect with many new patients, and improve your bottom line. However, with high competition, boosting visibility won't be a walk in the park. So how can you promote your dental practice and gain a competitive edge? Here are effective strategies for digital marketing for dentists.
1. Build A Website
Building a website is a good way to build your online presence. It's a digital platform where you can launch marketing campaigns, showcase your dental health services, engage with potential clients, and book appointments.
A well-designed website can help build trust with potential patients by providing them with a professional, polished image of your practice. It can also showcase your qualifications, experience, and testimonials from satisfied patients. Moreover, since a website is available 24-7, potential patients can find information about your practice and services anytime.
A professional web designer can help you create an appealing website. They understand web design principles and can ensure your site aligns with your identity. Ensure you hire the best professional for your web design and development project.
2. Leverage Search Engine Optimization
You'll also want to use search engine optimization (SEO) marketing to promote your dental practice. SEO is the process of creating a website and its content in a way that is search engine–friendly. By optimizing your website and content, you can improve your search engine ranking, which in turn will increase the amount of organic traffic to your site. With improved online visibility, you can generate more leads, sales, and profits.
Another complementary tactic is making your website mobile user-friendly. Smartphone use has been consistently increasing throughout the years. Therefore, optimizing your site for mobile allows you to connect with more target patients. Also, mobile friendliness is an important element that search engines consider when ranking websites.
3. Invest In Social Media Marketing
Social media is also a good avenue to promote your dental practice. It lets you easily connect with your target audiences and showcase your services and expertise. You can target your posts to specific demographics, ensuring your message reaches the right people.
By sharing informative and engaging content, you can establish yourself as an expert in your field and build trust with your audience. Consequently, clients will be encouraged to engage with you and visit your clinic.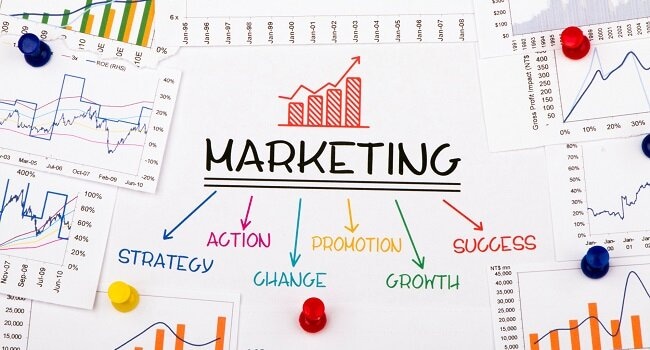 It's important to engage with social media audiences to build a loyal client base to increase your conversion and retention rates. Social media allows you to engage with your patients in a more personal way. You can answer their questions, respond to comments, give free dental advice, and even run polls to get their feedback.
By building a loyal client base through social media engagement, you can also increase the likelihood of patients referring their friends and family to your practice, further growing your patient base and establishing your practice as a trusted and reputable dental provider in your community.
4. Encourage Positive Reviews
Positive reviews can go a long way in promoting the growth and success of your dental practice. It can help you to gain more patients. Reviews are key factors people consider when searching for a practitioner. Potential clients expect you to have more positive online reviews, so negative ones will likely turn away potential clients. That's why you need to encourage them to leave a positive review.
Many satisfied patients will be willing to leave positive online reviews if you request them. Therefore, provide top-notch service and encourage your patients to leave positive reviews on your website and other popular independent business review sites.
5. Consider Email Marketing
Email marketing is another effective way to promote dental practice in the digital age. It's the process of sending promotional messages, typically to a multitude of potential clients simultaneously, without breaking the bank. It also provides an opportunity to stay in touch with patients by regularly sending promotional offers and appointment reminders. When integrated with mobile text messaging and direct mail, email marketing can elevate your promotional campaigns, optimizing the growth of your dental firm.
Takeaway
Investing in marketing is a practical way to ensure your dental health business continues to thrive. It helps create and promote awareness of your dental health services. By implementing strategies such as building an online presence, leveraging SEO, pitting things on social media, and encouraging patient reviews, you can increase your reach and connect with more potential clients.