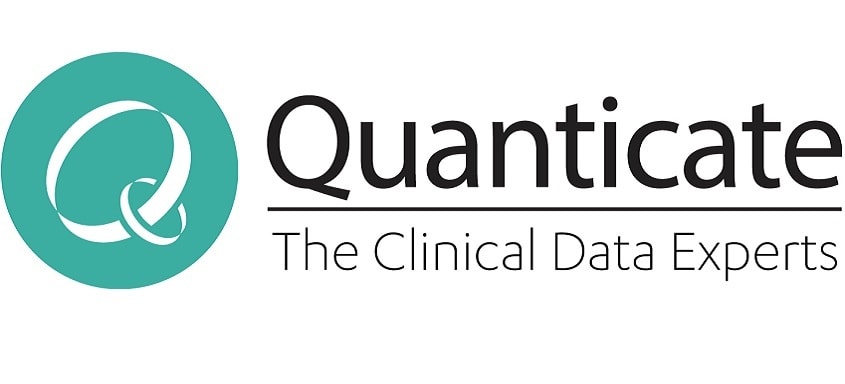 1.Quanticate has just completed an investment initiative to upgrade its pharmacovigilance safety data base,how will the new system simplify event reporting in the EU and enhance data availability to stake holders?
The upgrade of our safety database ties in with the implementation of the new Eudravigilance system and the move to mandatory E2B(R3) case receipts and reporting in the EU. The newEudravigilance reporting rules mean that the European Medicines Agency (EMA) will share information with the World Health Organisation (WHO) Uppsala Monitoring Centre once it has been uploaded into the new system so that market authorisation holders (MAHs) will no longer have to carry out this task themselves which should simplify reporting for MAHs and member states. The system will also make use of the Individual Case Safety Report (ICSR) standards, which will lead to improved quality and completeness of ICSR data for all stakeholders conducting data analysis.
2. How does a web-based hosting platform provide a solution to drug developers straightaway?
Our offering allows drug developers to access industry leading software to manage safety information from day one. Making the upfront investment to implement an in-house solution can prohibitively expensive in early-phase clinical trials and is often viewed as something can be implemented at a later dateduring the development programme. However, this approach overlooks the costs of retrospectively cleaning up and appropriately evaluating data, which can hugely outweigh the initial savings and cause further costly delays to getting a product to market.
A web-based system also allows sponsors or MAHs to take advantage of the scalability of outsourcing case processing activities, while ensuring that they can access and review their data at any time through the platform.
3. As a contract research organisatiion(CRO) primarily focused on the management, analysis and reporting of data from clinical trials how is this initiative different from existing systems of your competitors?
This initiative reiterates Quanticate's commitment to investing in technology to improve and speed up clinical trial lifecycles and beyond. Argus v8.1 will help to make sure our clients are ready for the implementation of E2B(R3) reporting and passes on the efficiency benefits of not having to use transitional compatibility tools. E2B(R3) reporting is due to be fully mandatory in the EU during 2019, which coincides with Brexit. With the current uncertainty about Brexit's effects on pharmacovigilance (PV) in Europe, it is a huge advantage to be ahead of the curve on E2B(R3) rather than having to change manage two big changes simultaneously.
4.  Quanticate claim that by combining regulatory knowledge with the latest digital technology, it enables drug developers to view and access their case data in a secure and instant manner does this compromise any conflict of interest for the drug developers?
Argus v8.1 has been built with CROs in mind. Clients can view their data remotely, whilst workflow and permission configurations ensure that relevant team members remain blinded and that only clearly defined personnel are able to update and amend the data.
5. How does Quanticate offer added value as well as just delivering clinical data services?
PV at Quanticate offers support across both clinical development and post-marketing responsibilities. Our highly experienced team includes clinical development specialist physicians as well as qualified persons for PV (QPPVs), to ensure that seamless support and guidance can be provided from early phase clinical trials through to the licence application process and beyond.
6. The core expertise of a CRO is clinical monitoring, site selection, feasibility and site level interaction. Can Quanticate offer a data-focused centralised data services programme (CDSP) to enable benefits of combining clinical data management, biostatistics, clinical programming, medical writing and pharmacovigilance?
Quanticate have made a strategic decision to focus on the data services and not clinical operations. We believe that this gives us the advantage of offering niche expertise coupled with global capabilities and the benefits of combining support of multiple data and reporting services.  We believe that there is a clear line of separation between the support of clinical operations and support of the data services. Having two vendors that oversee each means that each will independently be monitoring the quality of each other's work.  The CRO overseeing clinical operations will be focused on patient enrolment, on-site source data verification and site performance. Having another company collect and analyse the data produced by these sites provides an additional layer of independent quality control where there are no conflicts of interest.
Our centralised data services programme combines the data services to offer efficiencies across other functions. There are advantages, particularly in terms of accountability and communication of combining services such as statistics, data management,PV, programming and medical writing.By having the same company create the statistical analysis plan, collect the data, create the programs to visualize the data, analyse the data and then report it, the sponsor will be assured that one company is responsible for ensuring that the data being collected during a clinical trial – whether its clinical or safety data – is clean and accurate. This becomes particularly important where governance across a study needs to be efficient.
7.Quanticate claim they look at total cost of partnership, rather than just the outsourced full-time equivalent (FTE) costs, are the solutions offered cost effective, flexible and easy to work with?
Quanticate is focussed on creating long-term strategic partnerships. The objective is for our study teams to be seen as a seamless extension to the sponsor's clinical team and so we see ourselves as much more than simply providing resources. As part of any strategic and collaborative partnership, there should be a focus on continually improving and streamlining processes and these improvements and enhancements will help to reduce the total cost of the partnership.
Even when working on client systems we are able to offer our expertise in different ways to provide guidance on how to reduce overall cost. This could include providing input into statistical analysis plans, creating macros to speed up processes, offering tools to collect and visualize data and identifying improved ways to collaborate and communicate.
Due to our size and niche focus, we are able to offer a high level of global support in our key services when compared to large full service CROs. A combination of experience levels, locations and tools can provide cost-effective, flexible and quality solutions that give our clients access to experts whenever they need it.
8.What do you think is the edge Quanticate has over other CRO's?
Quanticate is dedicated to becoming the CRO of choice for data services. We start by making sure we have the best people working for us and are always looking at ways to develop, retain and engage our teams of experts. Having passionate, knowledgeable and service-centric teams mean that our customers are working with people that care about our client partnerships and are consistently looking to add value. We believe that this gives us an edge over other CROs and the feedback from customers shows that we are often seen an extension of our customers' clinical teams. It is not unusual for us to end up overseeing other CRO teams working with our clients, which demonstrates the importance and trust that they place in our people.
We are also committed to getting things right the first time. Quality is fundamental to our success and we always strive to provide 100% on-time deliverables that require 0% re-work. In terms of our service offering, Quanticate'skey difference over many other CROs is that we are a niche data- focused CRO. We are not a full-service CRO that includes clinical monitoring as well as data services, meaning that all our energy, focus, investment and expertise goes into refining the service we offer. We are also not a single service provider like many smaller CROs and so we can offer a solution that combines different data services, offers global solutions and utilises custom data tools.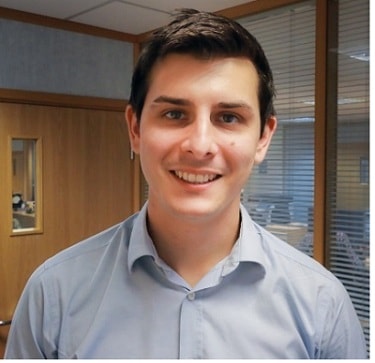 Tom Nichols, Senior Director, Pharmacovigilance, Quanticate
Tom has over eight years'experience in pharmacovigilance including clinical phases I-IV as well as post-marketing. He is proficient in Argus and ARISg database administration and is qualified to use EVWeb and XEVMPD. Tom's project experience includes; regional lead on global database migration and consolidation, new GvP and Clinical Trial Regulation readiness and implementation groups, EMA Stakeholder Subgroup H 'Safety Reporting' member, as well as ensuring audit/Inspection readiness and CAPA delivery.
He is a member of PIPA Committee Member and lead of the PV Regulations and Guidelines work stream. After a number of years working in the generics sector, Tom was most recently overseeing safety in high-risk, early phase oncology trials, including many First-in-Class or First-in-Man.
About Quanticate:
Quanticate is a leading global data focused clinical research organisation (CRO) primarily focused on the management, analysis and reporting of data from clinical trials and post-marketing surveillance. As experts in clinical data, Quanticate provides high quality teams that offer efficient outsourcing solutions for clinical data management, biostatistics, SAS programming, source data verification, medical writing and pharmacovigilance. Quanticate can offer study level support, functional service provision (FSP), strategic full data-services solutions or technical consultancy to meet the needs of pharmaceutical, biotechnology and device companies across the globe. By offering high quality, value-add client specific solutions to meet current and future development needs, Quanticate has become the supplier of choice for many companies from top tier pharmaceutical giants through to niche biotechnology and device companies. Please visit the website at www.quanticate.com for further information and access to white papers.