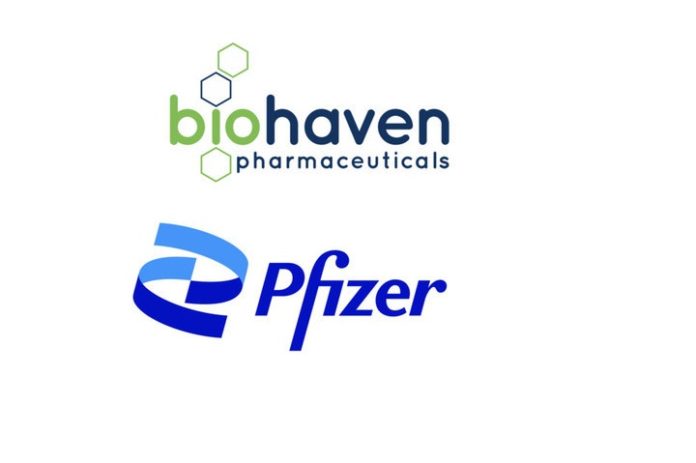 Pfizer will pay $11.6 billion for migraine medicine manufacturer Biohaven Pharmaceutical, signifying the company's largest acquisition since 2016, as it seeks to expand its inventory ahead of patent expiration dates for many cancer drugs.
Pfizer will gain access to Biohaven's approved rimegepant, a potentially breakthrough migraine medicine that belongs to the calcitonin gene-related peptide (CGRP) inhibitor class, as part of the recently announced agreement. Pfizer has been trying to add treatments as copyrights on its top-selling drugs, such as the blood thinner Eliquis, near expiration. The company has about $32 billion in money on hand after its accomplishment with COVID-19 drugs.
As per the company, sales of COVID-19 vaccines are also destined to drop from last year's peaks. This offer will appeal to investors. Given Pfizer's solid balance sheet, this is still a modest deal, and they expect more like it, Mohit Bansal, a Wells Fargo analyst, wrote in a note.
The Biohaven transaction is the biggest since Pfizer acquired cancer firm Medivation for $14 billion in 2016. Pfizer will pay $148.50 a share in cash for all Biohaven shares it does not yet hold, a 78.6% gain over the previous closing price. In November, it purchased a 2.6% investment in Biohaven. Biohaven shares soared 70.1% to $141.39, while Pfizer remained unchanged at $48.60. Pfizer will engage in a busy market for migraine medications with other prominent pharmaceutical companies like Eli Lilly.
In the U.S., Biohaven's rimegepant, known as Nurtec ODT, is approved for both treatment and prevention of migraines, and sales are estimated to reach $4 billion by 2030. In 2021, it made $462.5 million in sales. Biohaven is also working on yet another CGRP inhibitor and is doing late-stage trials on two non-CGRP medicines.
Biohaven shareholders, including Pfizer, will receive 0.5 of a share of a new publicly listed firm that will keep Biohaven's non-CGRP medications after the sale concludes.