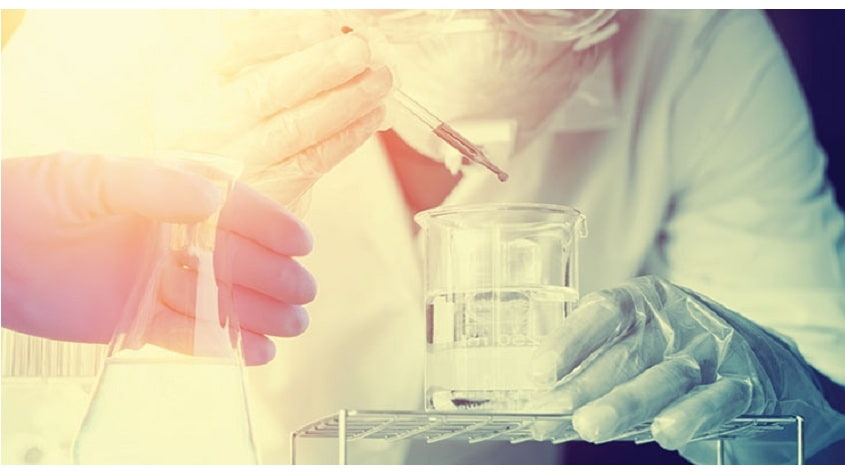 KemPharm, Inc. , a specialty pharmaceutical company focused on the discovery and development of proprietary prodrugs, announced the addition of a new product candidate, KP879, which the company plans to develop as an extended-duration, agonist replacement therapy for the treatment of Stimulant Use Disorder (SUD).
Based on current timelines, KemPharm expects to file an Investigational New Drug (IND) application with the U.S. Food and Drug Administration (FDA) for KP879 as early as the end of 2018. To date, there are no FDA-approved medications for the treatment of SUD.
KP879 utilizes serdexmethylphenidate (SDX), KemPharm's prodrug of d-methylphenidate (d-MPH). SDX is also the primary active pharmaceutical ingredient of KP415 and KP484, the company's co-lead clinical development product candidates which are intended for the treatment of attention-deficit/hyperactivity disorder (ADHD).
"Among the many potential drug therapies that have been studied for the treatment of SUD, medications with CNS stimulant-like properties have shown the most benefit," said Andy Barrett, Ph.D., Vice President of Scientific Affairs for KemPharm. "It is believed that by enhancing dopamine signaling in key brain areas, agonist replacement therapies may decrease craving and use of illicit stimulants, promote restorative sleep, and increase retention time of patients in substance abuse therapy. Prior agonist replacement therapies have been limited in part by concerns of their own abuse potential among the stimulant-abusing population."
"KP879 represents a significant development for KemPharm as it adds a new product candidate to our pipeline that could potentially address a significant unmet medical need. It also shows that SDX has the potential to treat a number of CNS disorders beyond ADHD," said Travis Mickle, Ph.D., President and Chief Executive Officer of KemPharm. "Based on information gathered during the KP415 and KP484 development programs, we recognized that SDX has pharmacokinetic properties that are desirable as an agonist replacement therapy for the treatment of SUD. Specifically, we observed that SDX provided a gradual onset followed by long duration of d-MPH exposure, while also exhibiting the potential for a reduction in abuse-related effects.
Compared to current d-MPH preparations when administered either orally at supratherapeutic doses, intravenously or intranasally, SDX has already demonstrated significantly reduced pharmacodynamic effects on multiple abuse-related endpoints. Given these properties, we are advancing KP879 to an IND submission as early as the end of 2018, and then beginning clinical development for potentially the first-ever approved pharmacotherapy for SUD."
About Stimulant Use Disorder (SUD)
Stimulant use disorders (SUDs) include those marked by abuse/misuse of cocaine, methamphetamines, prescription stimulant products that contain methylphenidate or amphetamine, and numerous designer stimulants including, for example, 3,4-methylenedioxypyrovalerone (MDPV) and 4-methylmethcathinone (mephedrone) ("bath salts"). According to the Substance Abuse and Mental Health Services Administration (SAMHSA), in 2016, among Americans older than 12 years, there were approximately 1.9 million current users of cocaine, 667,000 users of methamphetamine, and 1.7 million current misusers of prescription stimulants. In the same year, approximately 2.1 million Americans over 12 years of age had SUD (defined as meeting DSM-IV criteria for abuse or dependence).
Chronic misuse/abuse of stimulants can lead to a constellation of health-related problems associated with chronic constriction of blood vessels, including cardiovascular toxicity (potentially leading to heart attack), cerebrovascular toxicity (potentially leading to stroke), and gastrointestinal toxicity (potentially leading to death of bowel tissue). Chronic stimulant use can also lead to lowering of seizure thresholds, malnutrition, and miscarriage in pregnant women. Long-term use of methamphetamine has been shown to produce additional toxicities such as structural brain abnormalities and neurotoxic effects (Courtney 2014). Problematic stimulant use can also increase the risk of acquiring blood-borne infections, either by direct contact with contaminated needles or by engaging in risky sexual behaviors.
About KemPharm
KemPharm is a specialty pharmaceutical company focused on the discovery and development of proprietary prodrugs to treat serious medical conditions through its proprietary LATTM (Ligand Activated Therapy) technology. KemPharm utilizes its proprietary LAT technology to generate improved prodrug versions of FDA-approved drugs as well as to generate prodrug versions of existing compounds that may have applications for new disease indications. KemPharm's product pipeline is focused on the high need areas of ADHD, pain and other central nervous system disorders. KemPharm's co-lead clinical development candidates for the treatment of ADHD, KP415 and KP484, are both based on a prodrug of d-methylphenidate, but have differing extended-release/effect profiles. In addition, KemPharm has received FDA approval for APADAZ®, an immediate-release combination product containing benzhydrocodone, a prodrug of hydrocodone, and acetaminophen. For more information on KemPharm and its pipeline of prodrug product candidates visit www.kempharm.com