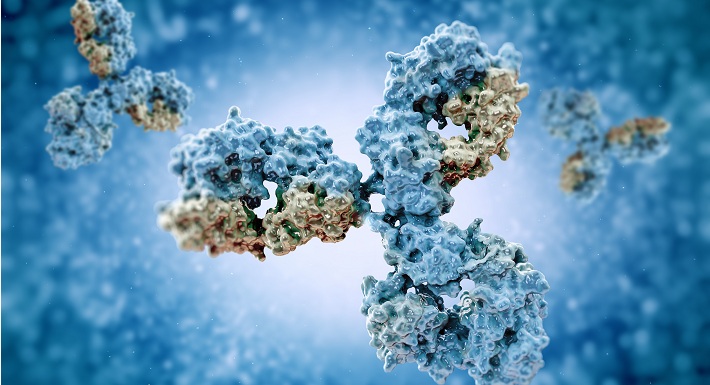 For a number of years now, immunotherapy has been seen as the dawn of a new era, and is the most promising approach to cancer treatment since the use of targeted therapies, making headlines as results for successive novel immunotherapeutic drugs and combination therapies are released.
These innovative therapeutic strategies, which harness the body's own immune response to fight cancer, have truly revolutionized the field, giving hope to the millions of individuals diagnosed with cancer every year.The game-changing importance of cancer immunotherapies and the coming of age of this approach was further confirmed by the awarding of the 2018 Nobel Prize in Physiology and Medicine to James Allison and Tasuku Honjo, for their remarkable contributions to the field of immuno-oncology.
Given their enormous potential, a broad range of immunotherapeutic strategies, including chimeric antigen receptor T-cell therapies (CAR-T cells), therapeutic vaccines and immune checkpoint inhibitors (CIs) are already on the market and numerous others are under active clinical development. Concerted research efforts have translated into large numbers of clinical trials, with various reports putting the number of ongoing trials at between 800 and 1000in the United States of America alone.Some of these treatments have already gained market approval, with a raft of new immunotherapeutic drugs expected to reach the market in the next couple of years. This comes amid annual growth in the immuno-oncology sector of around 15% a year, according to Zion Market Research, with the market expected to be worth over 97 billion US dollars by 2022.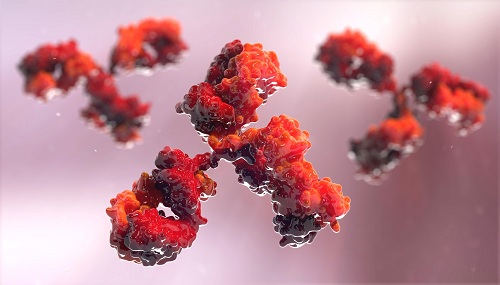 Despite this justified optimism, there remain a number of key challenges limiting the future potential of immuno-oncology treatments. While immunotherapies are proving to be highly effective in some groups, it is now clear that many patients do not respond to treatment or suffer from inflammatory side effects known as immune-related adverse events (irAEs). IrAEs can range from non-life-threatening conditions such as skin rash, through to more severe, life-threatening ones involving the endocrine glands, joints, liver, lungs and other organs, resulting in the potential termination of treatment. In some cases, fatal irAEs have been reported. However, as few standardized diagnostic criteria for irAEs currently exist, concerns have been raised that the number of incidences are underestimated.
Such irAEs are most prominent for CIs,owing to their mechanism of action and their widespread use in mono-, put particularly combination therapies.Immune checkpoints act as negative immune regulators of auto reactive Tcells – in essence, acting as 'brakes' – that prevent autoimmunity. However, once these checkpoints are inhibited and these brakes are removed, the activated Tcells can cause an over stimulation of the immune system,resulting not only in beneficial anti-cancer effects but also in an autoimmune response.
Because of these risks, irAEs have been known to put a stop to the clinical development of some immunotherapeutic drugs, they may also limit the progress of immuno-therapies in earlier stage cancer patients. Once severe irAEs are encountered, patients often decide (or are required) to discontinue their clinical trial participation or treatment. In some cases, regulatory bodies such as the US Food and Drug Administration have intervened to halt trials, even when promising results were observed. Clearly, this is a challenge for patients, bio-pharmaceutical companies and regulatory authorities, and a solution is highly sought-after.
Autoantibodies as biomarkers for irAE prediction
Given the need to minimize the potential for irAEs, there is growing recognition of the importance of assessing and monitoring patients' risk profiles before and during treatment to help inform treatment decisions. Increasingly, many see auto anti bodies as a promising class of biomarkers for the prediction of irAEs, and their potential is already being realized by some of the world's leading cancer research centers.
Autoantibodies are established biomarkers for predicting several autoimmune and inflammatory diseases, and also show great potential as markers to identify patients at risk of developing irAEs. Autoantibodies are types of antibodies that target the body's own tissues and proteins. For this reason, autoantibodies play an important role in cancer immunity and are part of the armory to fight cancerous cells by immune recognition and destruction.Consequently, autoantibodies show promise for use in cancer patients as circulating, blood-based biomarkers to determine baseline immuno-competence.
In a recent study conducted in conjunction with the German Center for Tumor Diseases (NCT), Protagen confirmed several autoantibodies significant in the prediction of colitis in malignant melanoma patients prior to treatment with CIs. The results found that patients carrying the autoantibody were at increased risk of colitis, and further predictive autoantibodies for CI-mode of action-specific irAEs were also identified.
Another Protagen study, performed in partnership with the US National Cancer Institute (NCI), evaluated autoantibody profiles as candidate biomarkers for CI-based immunotherapies in serum samples from patients with metastatic castration-resistant prostate cancer (mCRPC).In this study higher levels of autoantibodies were found in pre-treatment samples, suggesting patients who developed irAEs possessed a degree of subclinical or unrecognized autoimmunity that was subsequently unleashed by the CI therapy.
Precision diagnostic tools to guide cancer immunotherapy
To better assess the risk of irAEs, more reliably predict therapeutic response and improve the effectiveness of immuno-oncology therapies such as CIs, the development of precision diagnostic tools will be key. Cancer immunotherapy arrays and related tools based on autoantibodies will have an important role to play in analyzing a patient's immune status or competence and establishing a risk/response profile.
Protagen is  well on the way to developing such precision diagnostic tools, having screened more than 4,000 samples across multiple cancer indications from  patients receiving cancer immunotherapies, including CIs such as pembrolizumab, nivolumab, avelumab and ipilimumab, as well as therapeutic vaccines and various combination therapies.These analyses are supported by more 25,000 patient samples, including over 10,000 autoimmune disease samples as well as healthy controls, and have been tested by experts from the NCI, NCT, Gustave Roussy, and the UCSF amongst others.
To realize the full potential of cancer immunotherapies, existing challenges around irAEs must be overcome. Autoantibodies show enormous promise as biomarkers to guide immuno-oncology treatments, and their potential is now being recognized by numerous research institutes across the world.Greater use of clinically-informative biomarker arrays to predict irAEs will benefit patients, clinicians, payers and theindustry as a whole by reducing the toxicity and increasing the safety of these promising treatments, bringing us closer to a common goal: safe and effective cancer immuno-therapies that may even cure cancer.