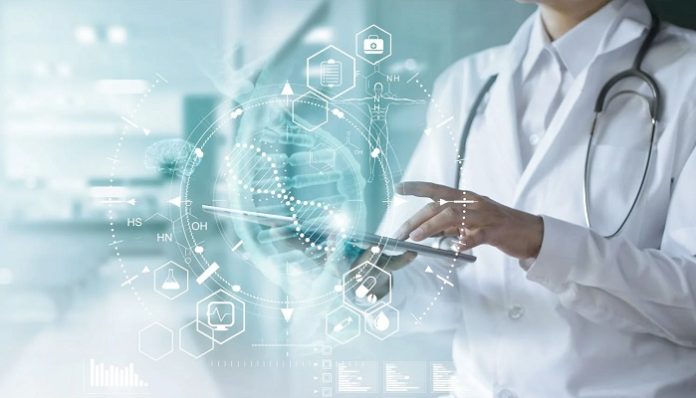 Conducting a decentralized clinical trial (DCT) can sometimes feel like conducting an orchestra. Tracking and connecting the moving parts, siloed service providers, and disparate technology systems can all serve to detract from the model's stated aim of streamlining clinical research.
But what if there was a way to join the dots? Neal Pope is director of Horreum, mdgroup' s network of medical equipment distribution centers in the US and Europe, the latest of which is due to be officially opened in Amsterdam later this month. He believes that ensuring technology, services, and logistics interface seamlessly is the key to running the most efficient DCTs possible.
From why to how
In recent times the clinical research sector has been alive with debate on the benefits of DCTs, which replace or supplement site visits with remote data collection. Flung into primetime by COVID-19, the model is fulfilling its promise of more inclusive, patient-centric trials, cost-efficient trials. And with the use cases and evidence piling up, the conversation is now moving out of the abstract realms of "why" and into the practical world of "how".
Ultimately, this is a very different way of conducting research, and sponsors need to be just as aware of the potential pitfalls as they are of the benefits. Managing distribution and the supply chain, for example, can be a logistical nightmare.
Logistical considerations
With protocols being planned so meticulously, there is no room for error. A lack of phlebotomy equipment on the protocol-specified day of a blood draw, for example, has always been a concern. But while a site will usually have a back-up solution on hand, the same logic does not apply for a home health visit. If the nurse does not have the right equipment in the right place at the right time, the mobile visit may have to be repeated (at cost to the Sponsor and inconvenience to participants) or that data is lost from the trial, and any resulting safety signals are missed.
Sponsors need to be sure that the right people with the right equipment are in the right place at the right time, whether that be to take a blood sample or blood pressure reading. But this is easier said than done.
Hybrid and DCTs are built on a patchwork of different partners, from home health providers to equipment suppliers and couriers, digital patient support platforms to expenses reimbursement solutions. This complexity is further compounded by the fact that no two trials are ever the same. Therapy area, patient preferences, and the trial protocol will dictate how many elements of the study will be decentralized, and which services will be needed.
As such, sponsors with a portfolio of studies could be working with any number of providers and suppliers, none of which are able to talk to each other to resolve queries or issues. Teams have the responsibility of managing multiple workflows and relationships, ensuring all vendors and providers have what they need, when they need it, and are aligned in terms of timelines and objectives.
Some members of the supply chain, such as couriers for example, may have limited experience in the clinical trial space. They are often unaware of the regulations the industry has to live by, and of just how important timely collection and delivery is to data quality.
The administrative burden with aligning so many moving parts is considerable. It can include a series of emails or telephone calls to different contacts before and after each scheduled visit in each active trial. Set to this backdrop, the likelihood of vital tasks and actions falling through the cracks between vendors is high.
Logistical solutions  
Joined-up services can provide a seamless, integrated approach that close the gaps between partners and streamline study conduct. Companies that offer mobile health as well as distribution functions, for example, can bring study-critical elements in-house, and take on the critical responsibility of the clinical supply chain.
By taking a project management approach, they can provide the right people, through home health services. And, with supply chain oversight, their own distribution centers and couriers, and strong relationships with sites, suppliers, and central laboratories, they can ensure the visiting healthcare professionals have all the equipment they need. They can manage safety and compliance concerns, such as calibrating medical devices according to manufacturers' guidelines, and cleaning, disposing, and, where appropriate, quarantining equipment, all while making sure the doctors and nurses in the field still have what they need. Some even have their own couriers who understand the guiding principles of clinical trials, as well as the strict rules and regulations we are all bound by.
Importantly, when there's a problem or a last-minute change of plan, the benefits of working with one supplier are obvious – sponsors need only to make one contact, and the integrated service will do the rest.
Keep patient centered
Of course, any quest for streamlined, efficient DCT conduct should never lose sight of the most important element of any trial – the patient.
One common concern is that the decentralized model could weaken the vital relationships between participants, investigators and study coordinators. This, can, the argument goes, demotivate patients leading to dropouts and incomplete datasets. However, decentralized does not, and should not, mean dehumanized. In fact, solutions that place communication and engagement at the forefront of design can actually enhance relationships.
With so many separate services and technology platforms in use during any one study, participants can sometimes feel like just another cog in the wheel, and they may be unsure of who to contact if they need help. In addition, they may feel disheartened, inconvenienced, or unappreciated if appointments are interrupted due to supply chain issues. All of this can erode the link between patient and study, breeding disengagement and resulting in dropouts.
But when sponsors send the best possible people, armed with the best possible equipment, safely and on time, every time, they provide remarkable experiences. And this enables healthcare professionals to build relationships with trial participants, who often find themselves looking forward to their next visit.
Seamless interface
DCTs are revolutionizing the way we do clinical trials, and it is up to us to make sure we embrace the future in the most efficient way possible. Managing the complex logistics, while keeping a laser focus on patient needs and engagement, however, has emerged as something of a challenge.
Consolidating services such as home health, distribution, and supply chain management could ease the administrative burden on sponsors while maintaining the human touch that keeps people involved, engaged, and happy to participate.