Sara Griffiths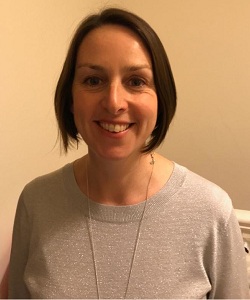 Sara uses high resolution accurate mass liquid chromatography with tandem mass spectrometry (LC-MS/MS)for metabolite profiling, metabolite identification and reactive metabolite screening. Current interests include scaling key metabolites for definitive structure elucidation by nuclear magnetic resonance (NMR), influencing projects at an early stage.
Sara obtained a PhD at Cambridge University, investigating natural products with NMR and MS, before working as an NMR spectroscopist at AstraZeneca, supporting chemists with structure elucidation and studies including quantitation, conformation, dynamics and chiral purity. Sara also worked closely with DMPK teams, successfully identifying the structure of microgram–levels of metabolites, as well as implementing studies to quantify human circulating metabolites in accordance with MIST guidelines.
Company:Sygnature Discovery
Sygnature Discovery is a leading independent provider of integrated drug discovery and pre-clinical resource and expertise, offering fully integrated discovery project support, as well as discipline-specific support in medicinal chemistry, computational sciences, bioscience, DMPK or physical sciences as needed by our clients. Sygnature undertake target validation, hit identification, hit-to-lead and lead optimization projects as well as complete drug discovery programs. Since 2011, 30 compounds discovered by Sygnature for clients have entered pre-clinical development and so far, 14 of these have progressed to clinical trials (Phases I, II and III).