Meike Hamester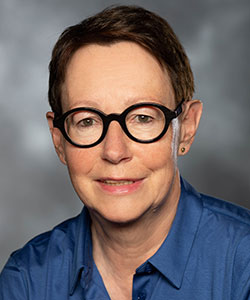 Meike Hamester, PhD, is Vice President of Label-Free BioPharma Technologies at Bruker Daltonics GmbH & Co. KG, Bremen, Germany. Meike studied chemistry at the University of Hamburg in Germany. Having worked 18 years in the field of mass spectrometry at Thermo Fisher Scientific, she joined Bruker in 2012. As VP of Label-Free Technologies Meike is responsible for the strategy, portfolio development, and commercial execution of all MALDI and SPR based label-free high throughput technologies.
Company:Bruker Corporation
Bruker is enabling scientists to make breakthrough discoveries and develop new applications that improve the quality of human life. Bruker's high-performance scientific instruments and high-value analytical and diagnostic solutions enable scientists to explore life and materials at molecular, cellular and microscopic levels. In close cooperation with our customers, Bruker is enabling innovation, improved productivity and customer success in life science molecular research, in applied and pharma applications, in microscopy and nanoanalysis, and in industrial applications, as well as in cell biology, preclinical imaging, clinical phenomics and proteomics research and clinical microbiology.