Gaston Salinas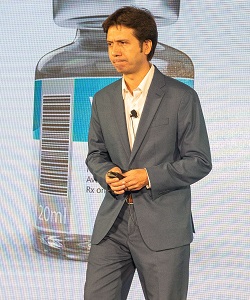 Salinas is an Industrial Engineer that has passionately built his professional career around science-based ventures and corporate innovation. The knowledge and practice acquired after ten years in professional consulting has allowed him to translate a promising research project from university into an international business with growing revenues and a solid value proposition for multi-billion-dollar industries.
Company:Botanical Solution Inc. (BSI)
BSI, a Delaware Corporation has a proprietary R&D platform for truly sustainable and improved production of consistent and high- quality Advanced Botanical Materials (ABM). ABM-01 is the first ABM produced by the company, based on a tissue cultured plant called Quillaja saponaria. ABM-01 is the active ingredient used in two gold standard products, BSI's biopesticide Quillibrium® and the adjuvant QS-21, used in modern vaccine development. To learn more visit us at https://botanical-solution.com/.