Dr. David Lewis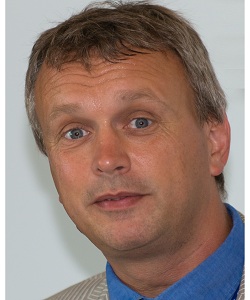 Dr. David Lewis is Aerosol Science Director at Chiesi's research centre in Chippenham, UK.  He holds a B.Sc. in Physics (1989) and M.Sc. and Ph.D. in Aerosol Science (1990 & 1994), from Essex University, England. David joined the Centre for Drug Formulation Studies at Bath University, England, in May 1996 to lead a start-up HFA programme sponsored by Chiesi Farmaceutici.  The resultant successful development of HFA solution formulations lead to a rapid expansion of his group which transferred to Vectura in 1999 as a result of CDFS spin-out by the University of Bath. David joined Chiesi Limited in 2008 and established the UK Research Centre in Chippenham, UK which opened in July 2009.
He has authored over 170 research publications within the fields of pharmaceutics, analytical chemistry, and aerosol science, and is co-inventor of 30 patents relating to pressurized metered dose inhaler formulations and devices. 
Company:Chiesi Group
Based in Parma, Italy, Chiesi Farmaceutici is an international research-oriented group with over 80 years' experience in the pharmaceutical sector, and is present in 27 countries. The group researches, develops and commercialises innovative medicines in the respiratory disease, special care and rare disease therapeutic areas. The Group's Research & Development centre is based in Parma (Italy) and integrated with 6 other important research and development groups in France, the USA, the UK and Sweden, to promote its pre-clinical, clinical and registration programmes. The Group employs around 5,700 people. Chiesi Group is a certified Benefit corporation).