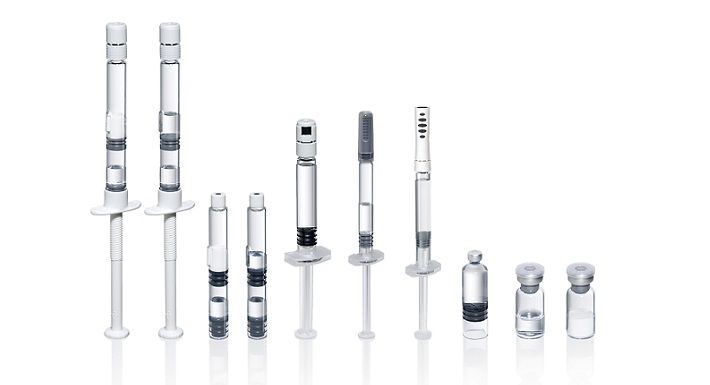 The world of drug development and manufacturing is undergoing a change. Nowhere is this more evident than in the rapid increase in complex compounds such as biologics.
This change is further compounded with the erosion of the once commanding 'blockbuster' model. For pharmaceutical and biotechnology companies as well as the manufacturers that service them, innovation can offer the key to solving complex issues associated with an evolving drug market. It is also indispensable in helping to maintain pace with both patient and drug owner demands that include among many things, novel design, ease of administration, and a means to differentiate a product once it enters the market.
In the pharmaceutical world, the term 'innovation' often refers to ideas that unlock new markets and/or new processes and technologies. It also encapsulates new or advanced ways of looking at and using existing technologies. This can be, for example, an improved RABS clean room concept that combines the advantages of isolator and RABS technology in order to better meet requirements in quality, safety and flexibility. The core of the approach is a fast cycle and fully automated decontamination of the cleanroom using hydrogen peroxide (H2O2), resulting from a high level of process innovation.
Forward thinking contract development manufacturing organizations (CDMO's) are restless when it comes to the field of innovation. They become increasingly more so as drug development and manufacturing increases in complexity and competition heats up. For example, simply being innovative in a specific business segment today may not be sufficient tomorrow. A CDMO must be completely dynamic to remain successful.
Furthermore, on a corporate-wide basis the company must be active in the innovation field, supported by running dedicated departments to introduce and to pursue a holistic innovation management system. Their customers expect cutting-edge products and services, processes and technologies, all of which require innovation and drive. A continuous, close and open dialogue with customers about present and future product, service, and process needs with regards to drug product development, manufacturing and packaging, as well as supply is essential for growth and sustainability of the CDMO as well as of the partnership itself.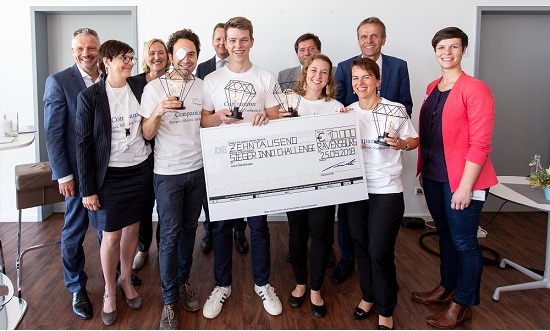 Protecting your assets and being open to new roads
Innovation comes with a price. The first step is time consuming and often costly to implement. It is also high risk. As such, it is essential to protect your work. This is where intellectual property management becomes crucial. Patents that belong to your inventions must be properly filed and protected.
Also, third-party inventions or research in the form of collaborations with research institutes or other industrial companies should not be overlooked. Being active and involved across many fields is imperative to success since a variety of relationships can be a major stimulator of innovation. Efforts undertaken with research experts in their respective field, industry leaders, best practice leaders as well as cross-industry collaborations can be amply rewarding and significantly contribute to innovation. Nevertheless, it should never be forgotten that these efforts must be guarded through patent protection of the resulting intellectual property.
There is no doubt that innovation is a necessity, and it is essential that the industry adapt if it is to survive. However, within the current regulatory framework realizing innovations is sometimes not an easy task, with some companies being more open to being innovative than others. For example, a large pharmaceutical company sometimes may be torn between choosing an innovative versus a conservative approach. Quite often, the first to innovate may be seen as the one taking risks and facing numerous roadblocks to success.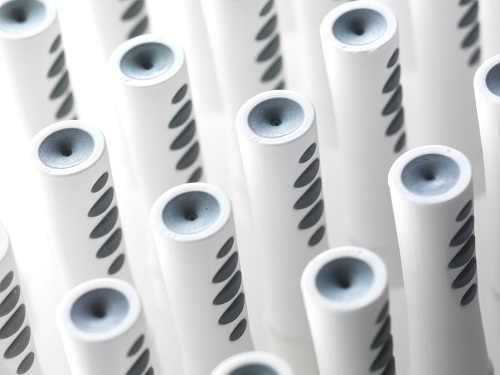 When it comes to flexibility and efficiency, however, CDMO's must lead the way and act in a more innovative manner than anywhere else. After all, the very nature of the business model of a CDMO is to have numerous customers with several drug products manufactured on one single line. Still other examples include the trend towards smaller product and batch sizes, increased time-to-market expectations by customers, and ever-more complex productions processes such as those involved with biologics.
Innovation is like oxygen to the injectable industry. Without it, survival may be difficult. How much innovation is necessary, however, is subject to the situation. Who will take the riskier path to achieve success is often the question. Digitalization, individualization and alternative delivery methods and systems are some of today's innovation conversations, but after these topics have been addressed, it is anyone's guess what will be next. Nevertheless, new approaches and alternatives will emerge, of that there is little doubt. After all, drug development and manufacturing support is our world, but it is innovation that makes it spin.
Vetter grants award for novel idea at the Open Innovation Challenge – Injection 2.0
Contract Development and Manufacturing Organization successfully realizes a new creative format
18 participants worked over a three month period on the 'injection of the future'
Multidisciplinary teams developed new ideas for the use of digital trends
The winning idea was awarded the EUR 10,000 prize
Taking part in the Open Innovation Challenge–Injection 2.0,which initially began in June, 18 participants consisting of four teams submitted their ideas on how digital trends can be made to be both useful and profitable in the everyday life of its users. Following workshops and field phases, Vetter has now awarded the winner of the challenge. A method to improve the documentation process as it pertains to the administration of drugs, helping to make the process easier, faster and safer. The winning team received a prize of EUR 10,000. As a next step, the Contract Development and Manufacturing Organization (CDMO) will decide which project ideas or elements will be worked on in the future.
The four teams were arranged in a multidisciplinary fashion, including students and professionals from the fields of medicine and economic sciences, as well as members of the Vetter staff. The project itself is considered innovative, as is the employment of the user-centred method 'Design Thinking'. Following the June kick-off workshop, participants entered into dialogue with the users of injectables, in particular, caregivers and patients. With the help of this first-hand knowledge, the team's first designed initial idea concepts and prototypes for discussion and testing among potential users. Further development followed.
On September 25, the four groups presented their ideas in short presentations at the company's Ravensburg Vetter West site. The jury deciding the final winner consisted of Prof. Dr. med. habil. Folker Wenzel, a practicing physician and academic dean for technical physicians at the HFU Furtwangen, Eva-Maria Makutzik, an innovation manager at EIT Health Germany, complemented  by senior management representatives of the organizing company Vetter.
"As a leading Contract Development and Manufacturing Organization that teams up with our globally active pharma and biotech customers, we want to bring the needs of users into even greater focus for future activities. Only through this action can we provide patients around the world, in alliance with our customers, with even better and more up-to-date services related to the delivery of injectables," said Dr. Claus Feussner, Senior Vice President Vetter Development Service. "The format of the Open Innovation Challenge – Injection 2.0, which targets new approaches in injectable delivery, was an overall success. We were impressed not only with the results of the participating teams, but also their general approach and team spirit created during the challenge."
These positive outcomes are the reasons why Vetter is considering the establishment of such formats, in addition to its proven processes. In this way, the company strives to promote and advance its innovation capabilities. Through the application of these measures, the CDMO significantly contributes to the preservation of quality of life for patients, both today and into the future.
Participant Tobias Schloegl, a project manager with responsibilities for realizing development projects of pharma and biotech customers within Vetter, also expressed his satisfaction for the challenge. "Joining the Vetter Open Innovation Challenge was a great experience. By doing so, we had the significant opportunity of developing, testing and implementing our own ideas in close consultation with subject matter experts as well as the end-users themselves. This was an exciting and demanding challenge for everyone involved, and one which only a few companies are able to offer."