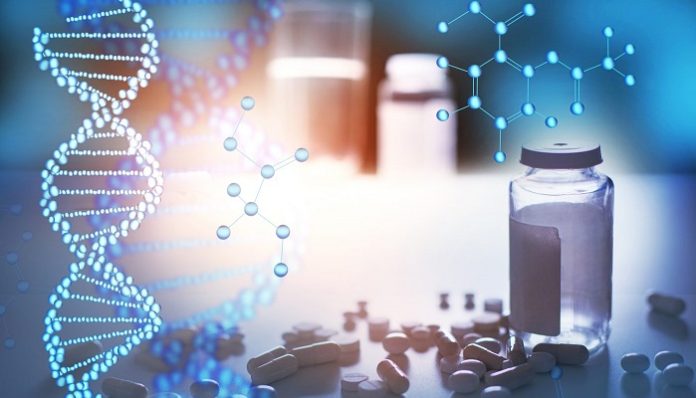 Standfirst: The healthcare industry, particularly the life-science and biopharma sectors, across ASEAN is seeing a shift away from a reliance on overseas expertise and imported products and technology towards a preference for homegrown solutions.
The growth in South East Asia's healthcare industry used to be largely driven by the region's increasing affluence, growing educated middle class populations, and in some countries by ageing populations. These created the demand which in turn drove both public and private sector investment to meet that demand. However, the impact of the recent pandemic and the vulnerabilities in supply chains that it exposed has created a new driver of investment. It made countries in the region realise there was a gap in their healthcare preparedness. Many countries now want to strengthen their healthcare systems and they are investing in research and development (R&D) to build capabilities and resilience. Once South East Asia countries relied on importing healthcare and biopharma solutions from overseas but increasingly, we see a desire across the region for homegrown, in-country capabilities. Of course, if you look around the region, some countries are further along that path than others but all of them have the same, or very similar, goals.
The diverse populations and local ecosystems across Asian means that different countries can have very different areas of healthcare as their primary focus. For some that might be an ageing population and a need to make more cancer treatments available, for others it could be the control of infectious diseases, or increased incidence of metabolic diseases so each country has its own challenges and opportunities. These diverse concerns, coupled with the growing prosperity across Asian is fuelling a growing demand for our tools and technologies in the healthcare industry; particularly for localised solutions. The pandemic has driven countries to desire self-sufficiency in some key technologies. There is natural organic growth in the countries of South East Asia as they grow and develop and become attractive markets to do business in for international companies and local entrepreneurs. There is also growth driven by regional governments wanting to develop their healthcare systems and build in resilience, and frameworks that will support health security for the future. All these factors happening together, will make Asia and South East Asia in particular an important growth area for the industry and for Sartorius.
New regional headquarters in Singapore
Singapore made sense as the location for our new facility for lots of reasons. In many ways it is the centre of Asia and certainly of Southeast Asia; both geographically and as a cultural melting pot with its ethnically diverse population. The region's business-friendly environment is supported by a highly educated and talented workforce, which is why many big industry players have chosen to establish their Southeast Asian and Asia-Pacific headquarters here.
For many years, the Singapore government have been working to attract multinational companies into Singapore. The local researchers and companies, together with the ecosystem that is being developed to support them, have become a magnet for talent for the whole region. As a result, the thought leaders in Singapore are now often considered thought leaders in the region or even on the global stage; these are the people that Sartorius are talking to and want to work with. But for us to do that, we need to be able to interface with them and show them who we are and what we can do for them. That's what our new facility is all about. It's how we collaborate with our customers and our research partners, and how we engage our staff in a collaboration loop here in Singapore and across the region.
Thailand:
Thailand is another growth market for biopharma. Already a major producer of generic drugs and has a highly skilled workforce. In recent years they have focused on developing scientific talent and following Singapore's example, the government is creating an attractive environment for international investment, as well as encouraging homegrown startups, with incentives to support R&D as well as manufacturing.
Indonesia:
Indonesia is South East Asia's awakening giant. It has a population of more than 270 million with one of the youngest demographic makeups in Asia. Already the largest economy in the region its youthful demographic and the governments ongoing efforts to encourage inward investment are likely to see growth outpace its neighbours over the next five to 10 years. The biopharma industry is set to be a part of that growth, aided in part by the government's efforts to improve the regulatory environment. Apart from the potential for R&D growth there is also growing demand for diagnostics and other laboratory services.
Vietnam:
Vietnam is another market that shows great promise. Like Indonesia it has a young population which is increasingly well educated. Like Thailand it has an established manufacturing sector for both generic drugs for the home market and contract manufacturing services. Like most of its ASEAN neighbours the government has also recognised the potential of the biopharma sector and has in recent years implemented policies to promote the development healthcare infrastructure and the biopharma sector.
Sartorius's evolution in to a life-sciences and biopharma company
Most people in the industry will be familiar with the Sartorius name as the company has been around for a long time but they might not know how the company has changed and evolved in recent years.
Our origins trace back 150 years to Göttingen in Germany as a manufacturer of laboratory-use precision scales and balances. Since then, the company has significantly evolved and changed from just a precision engineering manufacturer into a leading international life science group, focused on serving the life sciences and biopharma sector, an industry that did not even exist 150 years ago when Sartorius was founded.
We still manufacture laboratory weighing balances, renowned for their high accuracy, precision, and reliability but today, we are better known as an end-to-end solutions provider from drug discovery and development to production platforms for biopharmaceuticals. Over the last several years, the Sartorius group has been focusing on strategic acquisitions to strengthen our portfolio of bioanalytical technologies to provide customers with a broader range of solutions for drug discovery and development. We now own some of the key technologies and market-leading products in high throughput cell analysis and live cell imaging. These, and other recent acquisitions focused on the life science industry research, have allowed us to expand our product and service portfolio and strengthen our position in key markets. For example, in 2017, Sartorius acquired Essen BioScience, a provider of real-time live-cell analysis systems for drug discovery and basic research, then in 2019, we acquired several businesses from Danaher's Life Sciences portfolio, including the ForteBio, label-free biomolecular analysis platform, and most recently, Sartorius acquired ALS -CellCelector, a unique and fully automated cell imaging and picking system developed for the detection, selection and isolation of cells.
But we are not stopping there, both globally and here in the region, there are many new technologies which are being adopted by the healthcare sector — with even more in development — and many of these technologies will require the tools and services we provide. In the past, these industries were very American-centric or European-centric, but South East Asia has been catching up in recent years and we think it is now well positioned for significant growth in the biopharma sector.
I believe Sartorius is well positioned in Singapore to play an important role in the development of the biopharma and life-sciences industry in South East Asia. We are in the arena of research, manufacturing, and in the quality control of pharmaceuticals and biopharmaceuticals. Recently, we have added technologies focused on bio-analytical research. These are the areas where we are the most skilled in and can provide the processes and services, to enable our customers to move forward. Our new facility in Singapore is built with the objective of inspiring and enabling collaboration between us and our customers and research partners at every level so that we now offer end-to-end solutions starting from basic research all the way through to process development, quality control and extending to training the talent pool, to run the laboratories and manufacturing plant.
This is how we are helping to ensure that new scientific discoveries can be translated more quickly into effective patient care. With technologies, platforms, and partnerships for a common goal: better health for more people.
The industry in South East Asia is evolving fast and is at the cross roads of key developments and Sartorius wants to stay at the forefront of that progress. Providing specialist support and cutting-edge solutions in key focus areas such as cell therapy and personalised medicine is the driving force behind what we do, and how we support our customers. At Sartorius we see both ourselves and our customers as pioneers in cell therapy and personalised medicine. I often say, "We want our customers win Nobel prizes" that's the level of commitment that we hold ourselves to, here in Asia.