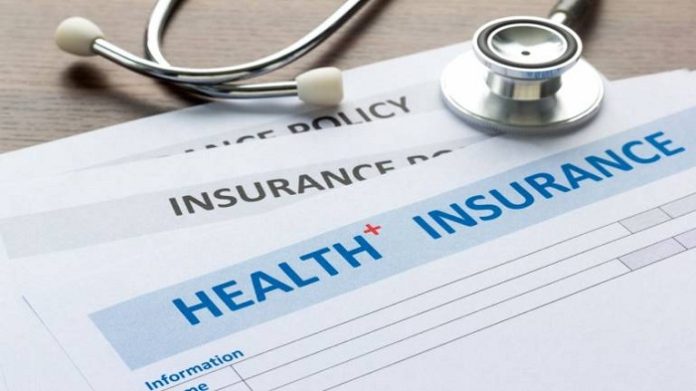 1. What is a Health Insurance Exchange?
You have probably heard by now that there is a big transformation coming to U.S. health insurance. Through changes brought about by the Patient Protection and Affordable Care Act of 2010 (ACA), health insurance is now going to be more available, and hopefully more affordable, for millions of Americans. The Health Insurance Exchange is one of the largest components of what's known as Obamacare. Plan and cost information will be available online on October 1, 2013 at Healthcare.gov.
One of the biggest advantages to the ACA is that it no longer allows insurance companies to deny health insurance coverage or charge excessive fees based on your health condition or any pre-existing conditions you might have, for example, diabetes, heart failure, or asthma. In addition, plans won't be able to deny you coverage or charge you more due to a pregnancy or disability. This means that all Americans can now have health coverage, even though it may have been previously denied.
You must sign up for Health insurance, if you need it, through what is known as a Health Insurance Exchange.
The Health Insurance Exchange will be similar to an online shopping website.
You'll be able to view your options, compare and contrast the benefits, and then make the right buying decision for you and your family.
If you currently have insurance through your employer, or your spouse's employer, you may stay with your current plan. However, if you determine that it is more affordable for you to purchase insurance through the exchange, you may do that instead.
2. What If I Already Have Health Insurance?
You probably do not need to anything. The majority of Americans have group health insurance through their employer, or are covered by government-funded programs such as Medicaid, Medicare, or the Children's Health Insurance Program (CHIP). If this is the case, you can ignore the Marketplace when it becomes available.
For those with group health insurance through their employers, you are welcome to compare your monthly premium with that of your employer, but you will not receive any tax credits and most likely your group plan with your employer will be a better deal.
3. How Do I Find My Specific Health Insurance Exchange?
You can find your exchange in any state by starting at Healthcare.gov and selecting the state you live in.
How you apply for insurance depends upon which state you live in. Every state has to offer an exchange, but there are differences depending upon which state you live in. Your state can run it's own exchange, it can use the exchange set up by the government, or it may also partner with the federal government to run their exchange.
No matter where you reside, you'll be able to compare your health insurance options in the Marketplace and find a health plan that meets your needs and fits your budget. Specific plans and prices will be available on October 1, 2013, the same day that open enrollment begins. Coverage can begin as early as Jan. 1, 2014.
4. What If My Income is Limited and I Cannot Afford the Health Insurance Exchange?
For families who have a limited income and shop on the public exchange, the ACA will provide tax credits to help make insurance more affordable for you and your family. Those who need health insurance but do not sign up may face a penalty. The penalties will become more expensive as time goes on, so it is in your best interest to sign up for the exchange sooner than later. Open enrollment for the Marketplace plans begins October 1, 2013.
The Marketplace will also tell you if you qualify for free or low-cost coverage available through Medicaid or the Children's Health Insurance Program (CHIP).
If you are 65 years of age or older, you should sign up for Medicare and possibly Medicare Part D.
5. What Types of Health Insurance Plans Will Be Available on the Exchange?
There will be several types of plans with different levels of benefit and deductibles. Plan categories will be labeled as Bronze, Silver, Gold or Platinum. The plan category you choose affects the total amount you'll likely spend for essential health benefits during the year.
Platinum plans will require the lowest level of out-of-pocket costs for members, but the monthly premium will be higher. The less expensive plans, such as the bronze plan, will require more out-of-pocket costs for members but have lower monthly premiums. The gold and silver plans will fall somewhere in the middle. The percentages the plans will spend, on average, towards your insurance are 60% (Bronze), 70% (Silver), 80% (Gold), and 90% (Platinum).
All plans will be required to offer essential health benefits like preventive care (for example, mammograms and yearly physicals), prescription medications, and payment for hospital admissions.
6. What Are the Essential Health Benefits Offered in the Health Insurance Marketplace?
All private health insurance plans offered in the Marketplace will offer the same set of essential health benefits like doctor visits, preventive care, hospitalization, prescriptions, and more. These are services all plans must cover.
The essential health benefits include at least the following items and services:
Ambulatory patient services (outpatient care you get without being admitted to a hospital)
Emergency services
Hospitalization (such as surgery)
Maternity and newborn care (care before and after your baby is born)
Mental health and substance use disorder services, including behavioral health treatment (this includes counseling and psychotherapy)
Prescription drugs
Rehabilitative and habilitative services and devices (services and devices to help people with injuries, disabilities, or chronic conditions gain or recover mental and physical skills)
Laboratory services
Preventive and wellness services and chronic disease management
Pediatric services
Essential health benefits are minimum requirements for all plans in the Marketplace. Plans may offer additional coverage. You will see exactly what each plan offers when you compare them side-by-side in the Marketplace.
7. I Have Been Denied Medicaid in the Past. Can I Apply For Insurance in the Marketplace?
If you previously applied for Medicaid and you were told you didn't qualify, you may qualify under the new rules in 2014. Medicaid is expanding in many states in 2014. Starting October 1, 2013, you can apply for insurance on the Exchange and when you finish the application, you will find out which programs you and your family qualify for. If anyone is eligible for Medicaid or the Children's Health Insurance Programs (CHIP), the appropriate agency will be notified so your coverage can start in 2014.
Medicaid provides health coverage for certain low-income people, families and children, pregnant women, the elderly, and people with disabilities. The rules for Medicaid eligibility are different for each state. If you currently have Medicaid, you do not need to sign up for insurance through the Marketplace.
You can search for your state's Medicaid plan at Healthcare.gov.

8. Can Young Adults Stay on Their Parents Plans?
If a plan covers children, they can be added or kept on the health insurance policy until they turn 26 years old. The adult child may be enrolled during a plan's open enrollment period or during other special enrollment opportunities. Children can be signed up directly in new Marketplace plans. Be sure to include the young adult on the list of people to be covered.
Children and young adults under 26 years of age can join or remain on a plan even if they are:
married
not living with their parents
attending school
not financially dependent on their parents
eligible to enroll in their employer's plan
9. How Can I Get Ready to Enroll in the Marketplace?
Research and educate yourself about the Health Insurance Marketplace – you can do this by reading the information here and referring to the government's website Healthcare.gov. Healthcare.gov is broken down into easily understood sections that answer common questions.
Understand your options – Depending upon which state you live in, you will sign up either on the Healthcare.gov site or on your state's Marketplace website – but you will be directed to all of the websites at Healthcare.gov.
Gather information about your income – for example, social security numbers, pay stubs or W-2 forms for everyone that requires insurance, current health insurance policy numbers, a completed employer coverage tool that can be found on Healthcare.gov.
Set your budget – Use the calculator on Healthcare.gov to get an estimate of costs and savings on the Marketplace health insurance.
Understand important terms:
Premiums – the amount you must pay for an insurance policy
Deductibles – The amount you owe for health care services your health insurance or plan covers before your health insurance or plan begins to pay. For example, if your deductible is $1,000, your plan won't pay anything until you've met your $1,000 deductible for covered health care services subject to the deductible. The deductible may not apply to all services.
Out-of-pocket maximums – The most you pay during a policy period (usually a year) before your health insurance or plan begins to pay 100% of the allowed amount.
Copayments – A fixed amount (for example, $15) you pay for a covered health care service, usually when you get the service. The amount can vary by the type of covered health care service.
Co-insurance – Your share of the costs of a covered health care service, calculated as a percent (for example, 20%) of the allowed amount for the service.
10. How Do I Enroll in the Health Insurance Marketplace?
You can apply for Marketplace coverage three ways: online, by mail, or in-person with the help of a Navigator or other qualified helper. Telephone help and online chat are available 24/7 to help you complete your application. Downloadable and paper applications will be available October 1, 2013, the same day that open enrollment starts. Plans and prices will be available then, as well. Coverage starts as soon as January 1, 2014. Open enrollment ends March 31, 2014.
11. Will I Qualify for Lower Rates on Monthly Premiums?
Whether or not you will be able to lower your monthly premiums depends on your family size and your income. You can see the amount of savings that you might be eligible for when you fill out your application in the Marketplace.
Lower costs are handled through a tax credit called the Advanced Premium Tax Credit. The tax credits are applied immediately to your monthly premium, so you can take advantage of these savings immediately.
In general, if your income falls within the following ranges you'll qualify to save money on your premiums in 2014. The lower your income within these ranges, the more you'll save.
$11,490 to $45,960 for individuals
$15,510 to $62,040 for a family of 2
$19,530 to $78,120 for a family of 3
$23,550 to $94,200 for a family of 4
$27,570 to $110,280 for a family of 5
$31,590 to $126,360 for a family of 6
$35,610 to $142,440 for a family of 7
$39,630 to $158,520 for a family of 8
On October 1, 2013 the Marketplace will be open and you can estimate your cost-savings.
12. Can I Keep My Own Doctor?
Depending on the plan you choose in the Marketplace, you may be able to keep your current doctor.
When comparing plans in the Marketplace, you will see a link to a list of providers in each plan's network. If staying with your current doctors is important to you, check to see if they are included before choosing a plan.
Most health insurance plans offered in the Marketplace have a network of hospitals, doctors, specialists, pharmacies, and other healthcare providers. Networks include health care providers that the plan contracts with to take care of the plan's members. Depending on the type of policy you buy, care may be covered only when you get it from a network provider. Realize you may be able to save money on your premium if you are willing to change doctors and see only network doctors in the lower price plans.
13. What If I Don't Have a Computer or Need Help Using One?
Community Health Centers around the country will be providing assistance in utilizing the Exchange. Check with your local city government office to find assistance. The government also has set up a call center with staff members who speak over 150 languages. You can call them 24 hours a day, seven days a week toll-free at 1-800-318-2596, and hearing impaired callers using TTY/TDD technology can dial 1-855-889-4325 for assistance. Local help can be searched for here.

14. What If I Do Not Have Insurance and I Do Not Sign Up for Coverage in 2014?
Starting in 2014, most Americans must have minimum essential coverage or pay a fee. Minimum essential coverage is the type of coverage an individual needs to have to meet the individual mandate under the Affordable Care Act. This includes individual market policies, job-based coverage, Medicare, Medicaid, CHIP, TRICARE and certain other coverage. This is true no matter what your job status is.
Starting January 1, 2014, if someone doesn't have a health plan that qualifies as minimum essential coverage, he or she may have to pay a fee that increases every year: from 1% of income (or $95 per adult, whichever is higher) in 2014 to 2.5% of income (or $695 per adult) in 2016. The fee for children is half the adult amount.
The late fee is paid on the 2014 federal income tax form, which is completed in 2015. People with very low incomes and others may be eligible for waivers.
The open enrollment period to sign up for health insurance through the exchange ends on March 31, 2014.
15. What Are the Important Dates I Need to Know for Coverage With the Health Insurance Marketplace?
You can apply for Health Insurance in the Marketplace when open enrollment starts on October 1, 2013. Insurance coverage starts as soon as January 1, 2014.
Open enrollment ends on March 31, 2014. Outside of open enrollment, you can't enroll in Marketplace coverage unless you have a qualifying life event.
A qualifying life event is a change in your life that can make you eligible for a Special Enrollment Period to enroll in health coverage. Examples of qualifying life events are moving to a new state, certain changes in your income, and changes in your family size (for example, if you marry, divorce, or have a baby).
Open enrollment will begin again in October 2014.