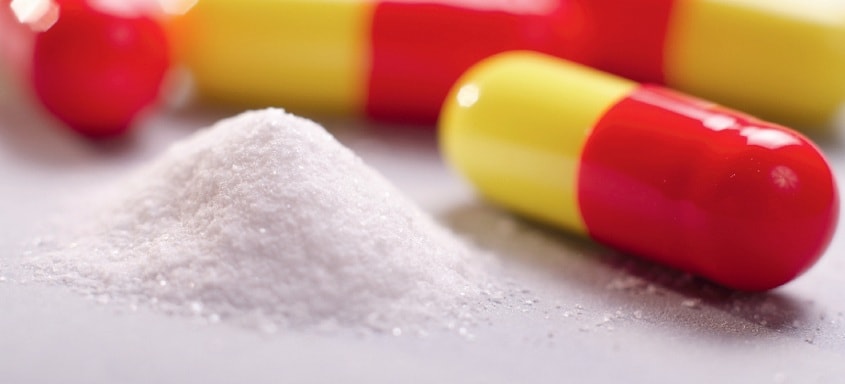 Why split tablets?
Use of medications for chronic illnesses, such as hypertension, diabetes, or high cholesterol – all common U.S. conditions – can often run into the thousands of dollars per year. Rising healthcare costs often force consumers to try innovative ways to save a portion of their healthcare dollar. Splitting tablets in half is a practice that some patients, employers, healthcare providers, and even health insurance and managed care companies are now recommending. For example, United Healthcare has instituted the "Half Tablet Program" to guide their members into cost-savings.
Tablet splitting under the direction of a healthcare provider can be safe and save you money, too.
Patients should always check with their doctor or pharmacist first to make sure splitting their pill is a safe and economical choice.
Splitting tablets – actually cutting them in half – may save some patients up to 50 percent of their cost of the medication. In fact, in a 2009 survey, more than half of surveyed Americans said they would consider splitting their prescription pills to save money if their doctor said it would not be detrimental to their health.
But it's important to note not all pills can be split safely, and not all medical experts agree that it is a good practice – including the American Medical Association and the American Pharmacists Association. Some drug companies also oppose pill splitting. However, splitting tablets may help consumers comply with their expensive medication regimens and in turn have better health outcomes.
How does pill splitting work?
Pill splitting allows the consumer to buy two doses of medicine for the cost of one dose – the equivalent to getting two months of medications for the price of one.
For example: you take 10 milligram (mg) of a cholesterol-lowering drug every day, but the 20 mg tablet costs just about the same. If you buy the 20 mg tablets, cut them in half, and then take only one-half (now equal to 10 mg), you can double your buying power.
Many pills that can be safely split have a "score", a line down the middle of the pill, that allows for easier splitting. Be aware that not all tablets that are scored are safe to split in half. On the other hand, some tablets that are not scored can be safely cut in half. For precise splitting, consumers should buy a pill splitter at the pharmacy. They work best for round pills that are scored, but may not work for oddly shaped pills.
The U.S. Food and Drug Administration (FDA) has put out a list of "Best Practices for Tablet Splitting". The main points are summarized here:
FDA-approved tablets that can be safely split will be printed in the "HOW SUPPLIED" section of the professional label insert and in the patient package insert. Also, the tablet will be scored with a mark indicating where to split it.
If this information is not in the label, the FDA has not evaluated the tablet to ensure the two halves would be equivalent when split. The FDA suggests patients talk to their healthcare provider about whether to split pills that do not include this labeled information.
Only split pills as you need them and take the split halves before splitting more tablets. Heat, humidity, or moisture content can affect the integrity of the medication; avoid leaving medication in steamy bathrooms or hot cars.
Discuss with your doctor or pharmacist if you need to use a tablet splitter to cut your pills in half; pill splitters are inexpensive and can be found at most pharmacies for under $10. Pill splitters may not be appropriate for oddly shaped tablets. Don't use a knife or razor to cut tablets as this may splinter pills.
If you switch between brand names of the same medication, or between brands and generics, check with your healthcare provider to be sure the new tablets can be safely split.
Other important points
If you and your doctor decide tablet splitting is a good choice for you, don't forget to split your medications before taking them; doing so could result in a doubling of your dose, and possible unintended side effects.
If you have health insurance, check with your plan to see if they offer a formal program for tablet splitting. It might save you copay dollars. Typically, your doctor would write a prescription for double the strength of your medicine, but half of the monthly quantity. Your health plan might even send you a free tablet cutter.
Some medications are not safe to split Examples include:
Enteric-coated tablets, extended-release (ER or XR), sustained-release (SR), or timed-released medications should not be split. These medications are either coated to protect your stomach or have a built-in release mechanism to allow the medication to work longer. If you split or crush it, the medication may release all at once and cause an excessive dose with side effects that may be dangerous.
Oddly shaped pills, most capsules
Chemotherapy drugs
Oral contraceptive pills
Blood thinners, like warfarin or Coumadin
Medications used for seizure control
Combination tablets that contain two or more medicines but the strengths of one of the medications changes from one tablet size to the next, for example – irbesartan/hydrochlorothiazide (Avalide) or sitagliptin/metformin (Janumet). Check with your healthcare provider before you split any combination drug in half.
Medications that can usually be split in half
Amlodipine (Norvas)
Aripiprazole (Abilify)
Atorvastatin (Lipitor)
Candesartan (Atacand)
Citalopram (Celexa)
Clonazepam (Klonopin)
Doxazosin (Cardura)
Escitalopram (Lexapro)
Irbesartan (Avapro)
Levothyroxine (Synthroid)
Lisinopril (Zestril)
Lovastatin (Mevacor)
Losartan (Cozaar)
Metformin (Glucophage)
Metoprolol (Toprol)
Moexipril (Univasc)
Nefazodone (Serzone)
Olanzapine (Zyprexa)
Olmesartan medoxomil (Benicar)
Paroxetine (Paxil, Pexeva)
Perindopril (Aceon)
Pioglitazone (Actos)
Pravastatin (Pravachol)
Quinapril (Accupril)
Rosuvastatin (Crestor)
Sertraline (Zoloft)
Sildenafil (Viagra)
Simvastatin (Zocor)
Tadalafil (Cialis)
Trandolapril (Mavik)
Valsartan (Diovan)
Vardenafil (Levitra)
Remember: always check with your healthcare provider to be sure tablet splitting a safe choice for you.