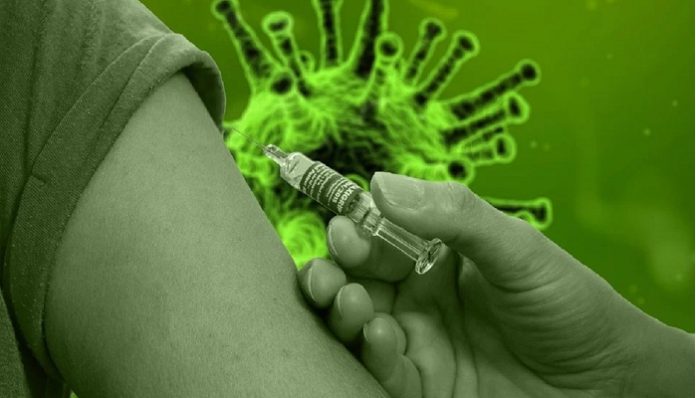 Barriers and triumphs of an underserved patient group.
It is undeniable that clinical trials for rare diseases are more challenging to design and execute. Unlike trials with more frequently occurring diseases, rare disease trials have a smaller number of eligible patients and fewer centers with the expertise and ability to treat specialized patient populations.
Even before COVID-19, rare disease patients frequently traveled from around the world to attend a specialized clinic. The expense of participating in a trial has historically been prohibitive, and the pandemic has only created additional hardships for patients and their caregivers to travel to clinical trial visits, as well as for the sites, sponsors, and CROs who carry out global research.
With patient retention an existing challenge for all clinical trials, given that rare disease trials are drawing from smaller patient pools, retaining patients is all the more challenging for research sites and sponsors. Each patient is crucial to the success of new drug discovery and as a result, and the additional challenges that COVID-19 presents only amplify these existing issues.
Patients: Travel, Finance, and Safety
The patient journey to participate in a rare disease trial during this pandemic is riddled with hurdles. Patients typically travel a far distance to the clinical research site, and not only do they need to take the time to travel to the location to receive treatment, but they also need to pay for transportation,lodging and miscellaneous expenses over the duration of the treatment. Given the potential transmission of COVID-19 amongst medically fragile individuals, the cost and logistical burden are amplified.
Travel
We at Greenphire have recently seen an example of the complex dynamics that travel for clinical trials presents in this era of COVID-19. In a trial that we support, a patient was needing to travel from Switzerland to a research site over the border in Germany. Transportation had not been an issue until COVID-19 introduced travel restrictions enacted at the German border to mitigate viral spread. With just over 30 patients enrolled, each person's participation was crucial to the success of the trial.
Contingency planning must always be part of clinical trial patient travel planning, yet this scenario called for ingenuity on part of the travel coordinatorfor them to continue. The patient was permitted to enter Germany due to medical exceptions but traversing across the border still presented complexities. Our travel solution, ConneX, arranged for the patient to be driven to the border by a Swiss car service, the patient then walked across the border, and was picked up by a German car service on the other side. This kind of intricate creativity allowed the trial to continue, even during a pandemic.
Finance
COVID-19 has not only had an impact on physical access to trials, but also financial access. Due to the pandemic, 37% of households with a rare disease patient have had a loss of income, and 27% of rare disease patient households have experienced job loss. The economic realities of this time are hitting us all, but they are hitting vulnerable populations even harder. What was previously an existing burden, is heightened by decreased access to funds. Even trials that reimburse patients may present a barrier to those who don't have access to upfront funds for costs associated with participation.
Safety
Once a patient has access to physically and financially travel to a site, there is still a question of safety from a COVID-19 perspective. Rare disease patients are often more at risk of serious complications with the virus and must take proper safety precautions to avoid contraction.
One way clinical trials have pivoted in order to abate the physical dangers of travel and treatment during COVID-19, is through the increase of decentralized trials. Through technology, patients can have access to a level of hybrid or completely remote trial visits, which is especially impactful among rare disease patients who may be located in different countries. This use of technology helps mitigate patient burden in travelling to sites and increase safety.
Sponsors and Sites
With a smaller patient pool to recruit from, retaining patients is a top priority for clinical research sites and sponsors. Each patient is crucial to the success of new drug discovery. Reimbursing for expenses and providing a superb program to arrange global travel on behalf of patients is essential. The offering must be global in scope, yet local in approach at the same time. By covering patient expenses and planning for specialized travel, patients can have peace of mind that their needs are going to be put first – and they can focus on their health throughout the duration of the study.
A nuance for sponsors and sites to consider, that can be more complex when planning for rare disease trials, is who the trial is being planned for. Approximately half of those who are affected by rare diseases are children. As a result, these pediatric patients must be accompanied by a caregiver, which can increase overall out-of-pocket costs such as transportation (additional flights, train passes) as well as lost wages. These types of complexities can often result in patient dropout.
Therefore, patient advocacy groups play a crucial role in the formulation of services to increase retention in rare diseases clinical trials. These groups aid in gaining feedback upfront about the challenges faced by patients, so that services are offered from the inception of the study and are provided on a global nature if needed.
Looking Ahead
2020 was a challenging year for rare disease studies but was also a year filled with resilience. Examples of patients, sites, and sponsors alike pivoting in order to keep life-saving research forging forward abounds. We haven't just seen the industry pivot, but also continue to innovate and introduce practices that will make trials easier for patients to participate in for years to come.
As stalled studies resume in 2021 and beyond, we remain inspired by the perseverance of the clinical trial industry in the midst of the pandemic and hope that all keep the patient and caregiver experience at the heart of future clinical trial study design.
About Author
Zach Hales, Associate Director, Product Management – Greenphire