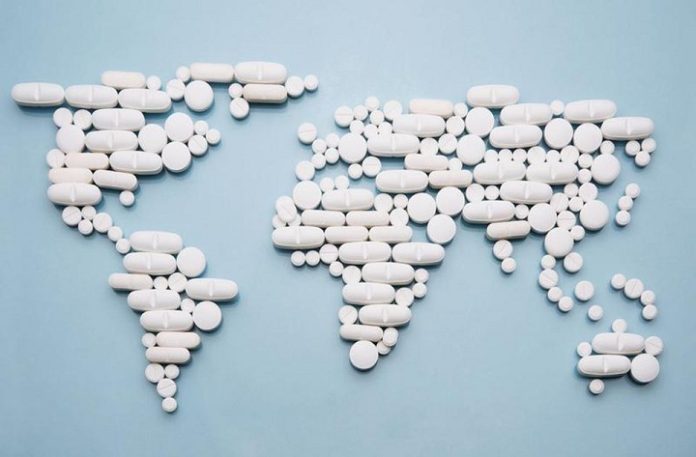 Pharma and Air Cargo- A match climbing-up the ladder
One of the most important developments that took place ever in the invention space was indeed the advent of air cargo. Due to this, the economies came closer and so did the products and people. Today, we have come to a point where no one can match-up with the efficiency and speed of air freight. Of the many goods that keep getting transported through this mode, perishables have found a very special place and so has pharmaceuticals. In fact, the Pharmaceutical industry has turned out to become one of the biggest sources of revenue generation for the air-freight industry. Thanks to all the Pharma logistics guys who have started to identify the air cargo model as a safe bet against the traditional means. The fact that the Pharma goods are temperature sensitive, it requires the utmost amount of precision in transporting them and what better mode than air as it not only helps save time but also does that with a lot of care.
Standards need to be met with improved innovations
Pharmaceutical shipments are of high value. From injectable to raw materials, every component involved tags itself with a huge amount of cost. Things can go wary if the shipments do not reach on time or if the temperature control fails. Without the support and strength of air cargo, the global supplies would seize up causing disruptions and losses of not only huge sums of money but lives as well. Taking these factors into account, the pharmaceutical supply chain has become more robust by offering practices that match up to the standards of the Pharma giants.
Pharma supply chain has indeed become more accountable
Considering there is a dearth of time, most of the Pharma logistics guys prefer air-transport more than anything else. Having said that, frequent temperature excursions during the journey and multiple handling points have started to pose a big threat to these high-value goods. This is where the handler's skills come in the picture. It is well to be noted that supply chain service providers have started to put in a lot of effort in establishing harmonized handling and transport procedures. Besides, of late there is a strong level of accountability and co-operation among all the partners of the supply chain which can be witnessed.
Pharma regulations have made the supply chain competitive than before
Pharmaceutical Industry has its own set of regulations which have a very high standard. Even countries from different regions these days have started to impose their restrictions as well when it comes to this high-value industry. It has become equally imperative for Pharma supply chain players to dish out the best from their stable and it is possible only when they keep on innovating their processes and product line.
The supply chain process should not exhibit any deviation
Pharma shipments are transported in batches. So if there is any issue with regards to handling or temperature or storage with one shipment, the entire batch of the Pharma product will end up as waste. The process and technology of the supply chain partners hence have to exhibit a lot of exactness and accuracy to make sure that there is no deviation in the standard procedures of transporting the shipment from one point to another.
The approach is customer-centric more than anything else
Logistic companies have started to enhance their process and technology especially for Pharma vertical. The customers from this vertical are very demanding and rightly so. Pharma drugs involve humungous research as well as standout technological advancements at each level. It does not require any rocket size to ascertain that all this involves a huge amount of investment. The selection of the right supply chain partner for them holds the key. They require that their partner delivers compliance, has a standardized approach, is accountable and works with a high level of transparency. Besides, the partner must also have facilities that are adequately equipped and operated by trained staff that is familiar with the latest regulations and hence meets up with the best practices. Taking all these aspirations into account, the supply chain has started to mold itself according to the specification of the pharma industry.
Development of facilities within the airport vicinity
Several key logistic players today operate from centers that are right within the vicinity of a terminal. Apart from saving the cost of transit, the Unit Load Devices- ULD's are placed in a very secure and safe periphery which helps in the overall monitoring and maintenance of the shipment.
Careful handling of ULD's is given top- priority
Most of the Pharma logistics players today invest a large part of their profits into training and development. This is done because almost 80% of the shipments get damaged due to the mishandling of ULD's. The biggest source of damage is the forklift which if not handled with care can cause irreparable damage to the entire batch, let alone the ULD. Another challenge is that generally there is a third party ground handler who does the final lifting and placing of these ULD's. Some Pharma logistics companies have started to even train the 3rd party personnel's so that they get rid of the majority of damage which is caused under their watch.
Lack of visibility in the supply chain
This is a typical problem that almost all the Pharma manufacturers, as well as the suppliers, face. There is no visibility of the package once it is shipped. More so in the case of Pharma logistics where the distances are huge with multiple handlers, it becomes essential to continuously monitor the product which is shipped. Supply chain players have now started to work effortlessly to reduce the blind space so that continuous reports of the performance of shipment are availed. This benefits not only the pharmaceutical companies but also the logistic guys so that they take corrective measures in their forthcoming shipments.
Pharmaceutical logistics have thus worked their way out in this complex industry. Both the industries though have one thing in common- there is no dearth of research involved in either and hence it becomes imperative for them to keep on improvising and improving.