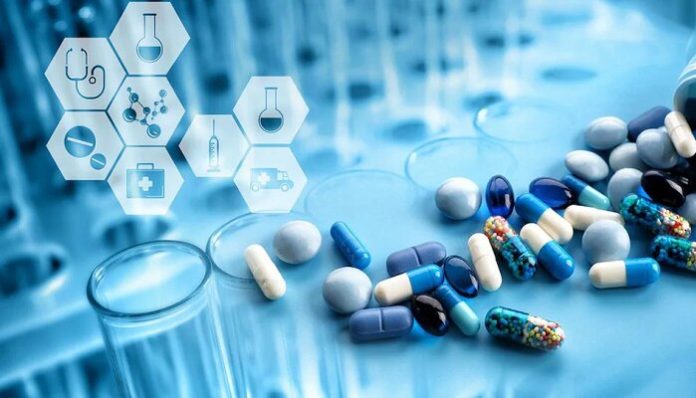 What is a strategic alliance?
It can often be mutually beneficial for two business parties to pool resources, agreeing to share facets of operation including manufacturing capabilities or technologies. These collaborations, known as 'strategic alliances', help each party work towards individual goals while driving innovation.
Strategic alliances in the pharmaceutical industry can be an underutilised resource. There are extensive opportunities for collaboration across the industry; beneficial alliances might include a biotech startup with an innovative discovery platform and an established pharma company open to expanding its portfolio of clinical candidate compounds. Or, a biotech or pharma company and CDMO might find it beneficial to pool resources, aiming to create value beyond supplying API material.
The need for strategic alliances:
Pharma companies may collaborate with CDMOs for a number of reasons, often looking to outsource elements of their manufacturing processes while focusing on investment.
1. Growing demand
With ever-increasing demand for the products and services of pharma companies, such as the growing demand for oligonucleotide-based drugs, production capacities are strained worldwide.
2. Constraints on flexibility
While a smaller biotech company might benefit from the expertise an experienced CDMO has to offer, smaller external partners can offer huge benefit to bigger pharma companies through being able to operate quickly and with greater flexibility.
3. Strain on resources
By outsourcing time-consuming aspects of the production process, larger pharma companies are then able to focus internal efforts on core competencies, including the scientific research and marketing behind the product being manufactured.
4. Supply chain disruptions and uncertainty
Disruptive events, including the COVID-19 pandemic, have highlighted the need for widespread outsourcing in the industry. With such events creating considerable uncertainty, the need for a resilient and robust supply chain is paramount to ensure demand is met and production processes are future-proofed.
5. Operation limitations
External collaboration can make manufacturing processes far more efficient, through shortening production times and streamlining the process to market.
6. Investment in green initiatives
With most pharma companies having to meet certain sustainability standards, larger companies can invest in innovative CDMOs that focus on green chemistry, thus helping to meet sustainability objectives.
Partnership with a CDMO – the benefits:
A pharma company will take several factors into consideration when forming a strategic alliance, considering cultural fit, quality standards, experience and reputation. With the right partnership, both parties are well positioned to help the other progress and evolve.
1. Industry-wide innovation
With knowledge and experience both upstream and downstream in the value chain, a strategic alliance can drive innovation. Resources such as qualified scientists, proprietary methods, access to technology and operational efficiencies allow for the continuous development of innovative and unique products. Healthcare organisations are able to concentrate on core competencies, minimising lead time and optimising resources during production.
2. Strength in flexibility
With such a dynamic healthcare market, and extensive regulation to satisfy, strategic alliances can relieve the pressure faced by pharma companies. Then they can respond quickly and efficiently to developments in the market. The supply chain can be disrupted at any point, from manufacturing to distribution, therefore it is vital that each facet is protected by secondary measures.
3. Invaluable pan-industry insights
With individual expertise, each partner brings a wealth of knowledge to the other, providing a more well-rounded view of the industry. Through an open and communicative relationship, both parties are well-placed to benefit, working cooperatively to further collective and individual plans to meet the demands of customers.
4. Increased capacities and access to technology
Established CDMOs with strong financial backing are able to invest in pioneering technologies, offering a significant advantage to product development stages. Greater efficiencies will open up capacities through reduced production times and costs, allowing for an optimised process.
5. Elevated quality standards
Collaborating with a CDMO will ensure higher standards of quality and compliance, due to specific customer quality requirements. CDMOs must satisfy failsafe audits and regulated inspections from consumers and agencies, ensuring standards are met at a lower cost.
6. Environmental consciousness
With a correlation between sustainability and profitability now more evident than ever, collaboration with CDMOs with a green focus will help companies reach sustainability targets while boosting industry sustainability efforts. Partnerships will benefit from a competitive advantage, while curbing global warming and future-proofing processes.
7. Establishing intellectual property (IP)
Official IP processes within CDMOs will protect your patents, guaranteeing unique, high-quality products offering peace of mind and assurance. Professional IP setups will reduce opportunity for conflict with competitors, ensuring a more cohesive and collaborative industry in general.
Strategic alliances in practice
Boris Corpataux, Vice President of Strategic Alliances at Bachem AG, says that a strategic alliance function allows partners to "engage, broaden and explore different levels of collaboration with large pharmaceutical customers beyond a mere sales-transaction-driven relationship." Such relationships can prove invaluable to players within the pharmaceutical industry, and can drive the industry forward as a whole.
With strategic alliances in mainstream practice, pharma and biotech companies can look to benefit greatly, in turn satisfying demand and providing better service and products to consumers.