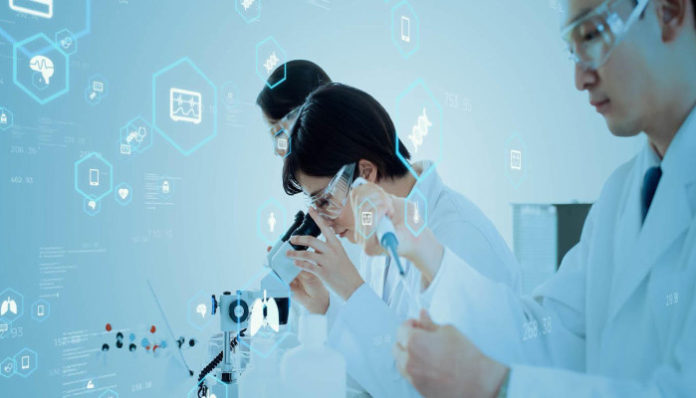 Contract Development and Manufacturing Organizations (CDMOs) are a flexible and adaptable partner for drug developers. From drug creation to Phase I development to commercialization, CDMOs are a valuable investment through the drug development process. These organizations must prove amenable to changing with the times and meeting market needs no matter how quickly they advance.
Nowadays, the role of a CDMO is much different than what it was even just a decade ago. Initially, these partners were called Contract Manufacturing Organizations (CMOs). At the time, they were used as contractors to manufacture drug products for pharmaceutical and biotech companies. In recent years, many CMOs added "development" to the name, known today as Contract Development and Manufacturing Organizations, or CDMOs. This change increases the responsibility placed on strategic consultants already in the development process. Instead of just filling drug products, CDMOs serve as a true partner to the pharmaceutical and biotech companies, supporting them and walking hand-in-hand from Phase I through commercialization and life cycle management. Much of this evolution is attributed to the growing need of technical expertise for customers to be guided through early clinical phases.
Whether a customer partners with a CDMO during Phase I or II, or just for the push to market, both parties have a vested interest in the success of the drug product. Despite their evolutions, customer-CDMO partnerships were especially heightened by the global pandemic. As bottlenecks in the supply chain became a growing challenge for pharma and biotech companies, many turned to CDMOs to leverage their supply chain connections and timely commitment to reaching the market.
When a customer is on its way of finding the right CDMO, they should consider the following questions to sort out the specific expertise and skill set of the partner before beginning a long-term engagement.
How can a pharmaceutical or biotech company source the right aseptic fill and finish partner for their needs?
Choosing a CDMO partner is an incredibly important decision made in the process of developing, manufacturing and packaging a drug product. When developing injectable drugs, a company must consider the highly technical and regulatory experience that a CDMO has to tend to the fragile needs of the drug. For a customer searching for this level of support, they are likely best suited with a CDMO that brings specialized expertise of aseptic fill and finish.
How much resource availability does the CDMO have for early phase development?
When a drug developer partners with a CDMO at the onset of the drug's development lifecycle, they identify a timeline in which the product will go through the various phases and ultimately reach the market. Understanding if and when a CDMO will begin to support the development of the drug will directly correlate to when the pharmaceutical company can expect to reach further milestones. It is crucial that the agreed upon timeline meets expectations of the customer and the capabilities of the CDMO.
What specific fill/finish expertise does the CDMO bring that can supplement what the drug developer already has?
Aseptic fill and finish require a highly technical and intricate expertise and infrastructure ‌that meets strict regulatory needs. Drug developers must find a partner that brings the right skills for their drug product, and even more so, the knowledge that the drug developer does not have on their team. This knowledge, combined with an understanding of the customer's goals, will result in the best-possible output.
What is the status of the CDMOs supply chain and are there bottlenecks to be aware of?    
In the post-pandemic world, supply chains continue to be fragile and unpredictable. As a result, biopharma companies must be able to rely on the CDMOs they work with to access the necessary components and ingredients in a timely manner and without obstacles posed by external bottlenecks.
When is the right time to search for a CDMO partner?
In a nutshell: The earlier the better. Depending on the needs of a specific drug, a CDMO can generally be engaged at any time during the development phases. While a reliable CDMO partner can jump in during pre-clinical to Phase III and beyond, it is up to the drug owner to understand its own needs and identify the right CDMO.
Why is it important for the customer to find the right CDMO partner?
It is important to remember that not every CDMO is well suited for every drug product. Leaving enough time to conduct a thorough CDMO search will equip a pharma or biotech company to find the right partner in enough time to prevent any hold up to the timeline.
The transition of a new drug into clinical trials is a complex and highly regulated process. If a drug does not meet these rigorous requirements, the authorities will not approve it for the market, resulting in patients lacking access to the necessary therapies.
Clear communication on goals, timelines, and measures of success will support a conducive collaboration ‌that brings experience, state-of-the-art technology and supply chain access to a drug developer.
From your experience, what do pharma or biotech customers value most in today's market?
When considering whether to work with a CDMO, customers focus on added value and experience, total cost of ownership (TCO) and return on investment (ROI). The additional capacities, infrastructure, knowledge, and resources that a CDMO can bring mitigate skills gaps that could otherwise impair a drug developer's ability to reach commercialization. Truly integrated partnerships are of value to pharma and biotech customers, as this level of collaboration prompts the highest-possible level of support and adherence to quality needs.
How have interactions between CDMO and pharma/biotech customers changed?
The way in which CDMOs and pharma companies interact has evolved significantly. Following the pandemic, reliable supply chains have become more crucial to achieve. CDMOs now serve in this role and supply chain access is considered heavily when deciding whether it is the right fit for a drug development and manufacturing process.
In addition, the CDMO and customer relationship has expanded to be much more strategic, with a level of cross-collaboration that makes both parties true partners in the project. As a result, the level of support and guidance provided has increased.