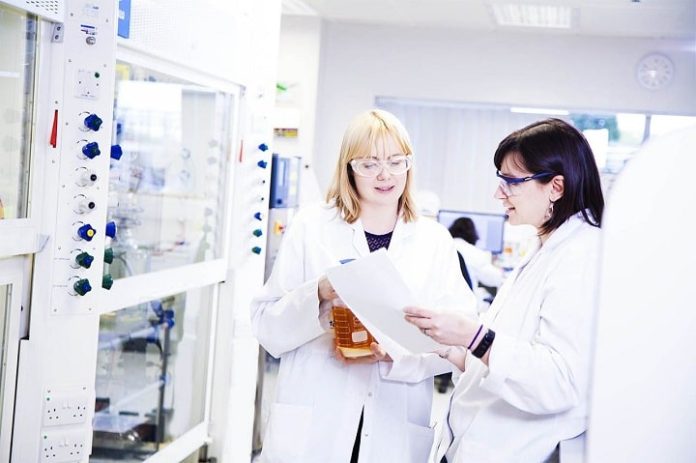 The success and effectiveness of an active pharmaceutical ingredient (API) solid depends on more than just its chemical make-up; the physical properties of the particles that compose the solid, play an equally important role.
From the shape of the individual particles to their crystalline structure, the physical properties of an API can have an impact on product efficacy. Even small changes can influence bioavailability, determining how quickly and how well the API works in the human body. In addition, different physical properties can influence which delivery system is chosen to administer the finished product most effectively.
Moreover, understanding the physical properties of the solid form of the API can help lead to improvements in manufacturing processes, such as faster filtrations and drying times, resulting in financial benefits over the life of the product.
In addition, the physical properties of an API also form part of product patents. With this in mind, investing time and resources in the solid-form development stage can identify the preferred physical properties of an API, in order to not only ensure the success of the product but to safeguard a company's intellectual property. Taking all of this into account, it is vital that drug companies invest in the time to establish and control the physical make-up of their API through solid-form development.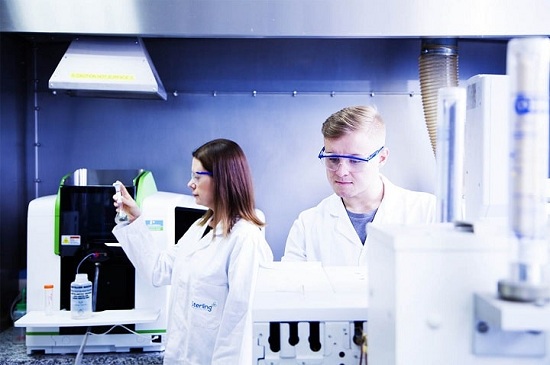 The impact of an API's physical characteristics
A number of properties can have an impact on the effectiveness of an API, which is why it is so important to identify and select the preferred characteristics during drug development.
The crystal make-up
The differences in the packing arrangements of the molecules within an API – the crystal structure – can give rise to significant differences in the physical and chemical properties of the compound and ultimately how it behaves in the body.
For example, different crystal lattice packaging arrangements of the same API molecule, known as polymorphs, can have an impact on bioavailability, the amount of API which is taken up by the body and can have an active effect.
These characteristics can change their surface and kinetic properties, which, in turn, affect their solubility. Less soluble API particles are harder to dissolve and for the body to absorb, affecting their ability to reach the target area at a therapeutic level. As such, it is vital that API solid particles are refined to achieve the right level of solubility for the delivery method.
In addition, different polymorphs of an API can behave very differently during manufacturing, impacting on the filtration and drying processes needed to crystallise the substance.
On top of all of this, the molecular arrangement of an API can have patent implications, particularly in the case of existing generic drugs. Other companies may have interests and claim alternate versions and polymorphs of the API, making it vital to protect intellectual property to ensure other forms of the API are not brought to market as competition.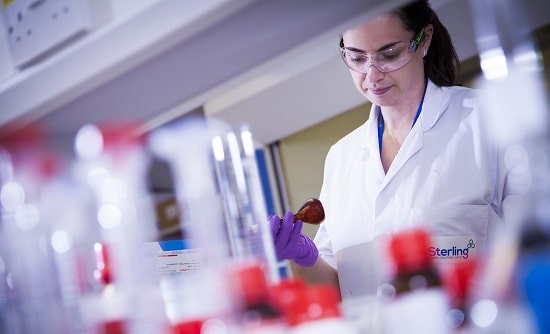 The particle shape
The shape and size of each API solid is also an important characteristic to consider and control for a number of reasons. They can exacerbate any solubility issues, if they are too large, with further consequences for bioavailability and drug product manufacture.
In addition, a particle's shape and size can affect the distribution of the API suspended within a finished formulation, which, depending on the delivery system for the treatment can potentially lead to irregular doses.
Purity
Chemical purity is also an important element in the success of an API. Drug developers must identify any impurities in the API in order to be able to develop a manufacturing process capable of eliminating or controlling them effectively to ensure safety.
Taking all of this into account, it is clear that there is much to consider when developing an API besides its chemical make-up. Solid-form development is designed to achieve this goal, harnessing careful processes to identify, patent and commercialise the various solid form versions for the API and the requirements of the programme moving forward.
Benefiting from expert support
However, analysing the physical properties of an API, and determining which are the most appropriate both for the drug and for the chosen delivery method requires expert insight and infrastructure.
This can prove a challenge for drug companies of all shapes and sizes. Many smaller drug developers, for example may not have the expertise in-house. They may not have the capital to invest in a dedicated team nor the equipment to carry out this part of the development process themselves.
Large pharma companies, meanwhile, may lack the internal capacity to devote to improving their existing or generic APIs, particularly if they are seen to be less profitable than their newer innovations.
By working with outsourced partners that specialise in solid-form development, such as Sterling Pharma Solutions, can help overcome these challenges to optimise the therapeutic effect of the drug. Collaborating with suppliers that already have the dedicated team expertise and equipment, it is possible to ensure drug products benefit from an API with the right physical properties for its needs.
For example, they can carry out polymorphism investigations to identify the propensity of an API to polymorphism, and determine the ideal polymorph for successful drug development.
They can also perform salt/cocrystal investigations to improve the solubility of an API and to devise ways to improve or mitigate against poor solubility and enhance therapeutic effect.
Successful commercialisation
Outsourced experts can also support in commercialising a new API. For instance, they can perform pre-formulation evaluation to assess the solubility and stability of the chosen API polymorph or version in biorelevant/aqueous media and under appropriate ICH storage conditions. With this information, the experts can advise upon the downstream aspects of drug development.
They can also provide insight and support into the local regulatory requirements in each of the key target markets for the final API and drug product. This guidance can help simplify the approvals process for drug companies, helping them ensure their products are ready to be launched onto the market with minimal obstacles or delays.
Finally, outsourced experts are well placed to support in identifying and developing the optimum dosage form and delivery method for the new API. They have an in-depth understanding of how the new API will behave in different delivery devices, in the human body, and throughout the manufacturing process.
As such, they can provide advice to help identify the dosage form and device that can optimise therapeutic effect and maximise manufacturing efficiency. With this guidance, drug companies can significantly reduce time-to-market for their product and enjoy a return on their investment as quickly as possible.
All set for API success
The development process for an innovative new drug product is a considerable investment of time and money for any drug company, regardless of its shape or size. If attention isn't paid to developing every aspect of a new API, including its physical characteristics as well as its chemistry, the project could well end in failure, wasting time and money.
With this in mind, it is crucial to ensure that every new drug benefits from solid-form development. With the right technical processes and expert support in place, it is possible to foresee and prevent common issues that can negatively affect efficacy and manufacturing efficiency. As a result, drug companies can maximise the likelihood of a product successfully reaching the market.
By working closely with outsourced partners that excel in material sciences and solid-form development, companies can ensure they have the tools and knowledge at their disposal to ensure their product achieves its potential. As a result, they can benefit from their innovation and thrive in a competitive pharmaceutical market.
To learn more about how solid-form development can enhance the effectiveness of an API, contact Sterling Pharma Solutions: www.sterlingpharmasolutions.com/contact.