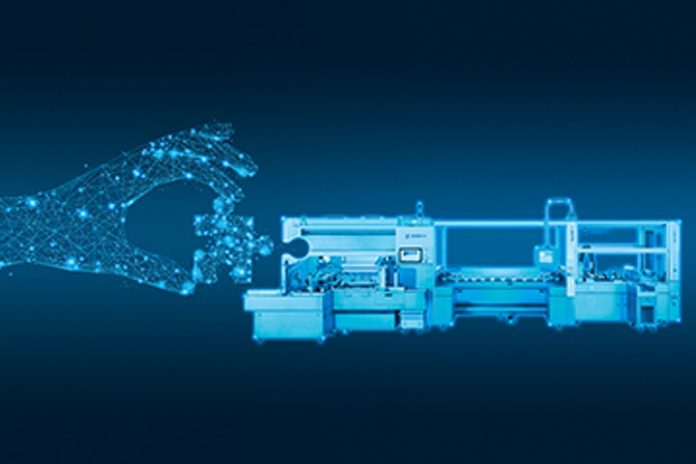 It's clear that pharmaceutical industries must strive to cut costs and operate more efficiently and effectively – and the latest in new generation instrumentation and control systems can help here to unlock even more potential and sector growth, says Rojel Rivera, general manager at CMRP Automation, Inc.
New technology is firmly rooted on the wish-list of many manufacturers, who are looking to drive-up performance levels while simultaneously seeking to cut operating costs in competitive global trading conditions. Many are turning to external sector specialists for added value technologies supported by advanced digital solutions and installation engineering capabilities.
While most pharmaceutical businesses have adopted process automation in one format or another, the technology has evolved considerably over the past few years, leading to improvements in design, efficiency and reliability. One of the major drivers for businesses to increase levels of automation is legislation, but the need to compete in the market place and reduce production costs, has also played a seminal part.
Further more, moves by control and automation specialists to partner more closely with manufacturers have been welcomed. These are now underway to meet the reliability and lifetime challenges that industrial applications possess in efforts to try to minimise long term operational and production costs. The approach can typically deliver savings without any compromise around the quality and standard of any final solution. How can this be achieved? Well, one approach lies on working with outsourced expertise focused on the business of providing effective and high-quality precision engineered solutions, built around meeting individual requirements and delivered through partnership strategies.
Working systems and procedures should dovetail to reflect this single-minded purpose, and processes are entirely geared to ensuring that work is carried out efficiently, in line with the technical standards required and with close attention to planning and project management.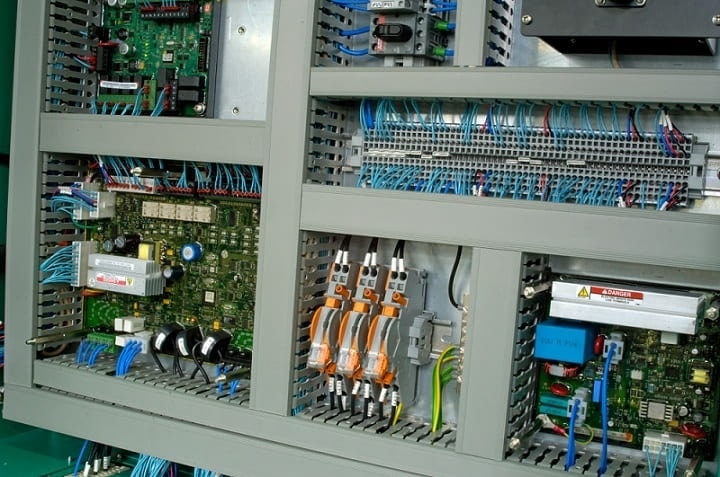 Significant factors
In this way, the focus enables suppliers to work closely with customers and end-users to ensure that projects are completed as quickly as possible and that production down times are fully managed and reduced to a minimum. For instance, accurate and reliable sensor systems are critically important for verifying the performance of production equipment and technologies; so effective control and monitoring will ensure safe and efficient running, safeguarding people and the environment, while minimising operational and maintenance costs.
Pharmaceutical manufacturing is being driven by some significant factors such as process optimisation and regulatory compliance, while improvements in the supply chain also play an important role in investment in technologies. Consequently, the systems used to automate process steps during the manufacture should be continuously evolving to stay in steps with the new digital instrumentation and control products coming to market.
Today's pharmaceutical production plants are be necessity flexible, dynamic and fluid places, capable of accommodating rapid turnaround times, large and small-scale production runs, and the ever-changing demands and supply requirements of global customers. The key to success is agile, versatile production facilities specifically configured to provide a high degree of segregation between various processes, contamination control, and the requirements of health and safety.
Concepts around the fourth industrial revolution (Industry 4.0)are increasingly gaining traction as pharmaceutical companies, and their equipment and technology partners, explore ever more effective ways to maintain production success and ultra-competitiveness. Smart, intelligent, semi-autonomous production sites, integrated with and connected to advanced IT systems, the Internet of Things (IoT), and flexible, highly integrated manufacturing systems, herald one possible vision fora brave new pharmaceutical manufacturing world: advanced new automation and production systems have the potential to transform processes, opening the door to fundamental performance improvements. Manufacturers who are quick to embrace these concepts will be the winners, staying a step ahead and reaping the benefits of investment sooner rather than later in the race for greater efficiency and long-term cost savings.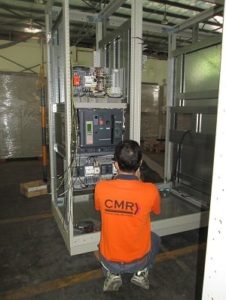 The success of an automated system is built on accuracy and control, helping to improve productivity, safety and cleanliness in the pharmaceutical manufacturing environment. Control is paramount – it ensures raw materials are used more efficiently, energy usage reduced and greater product accuracy;ensuring that unsafe practices and conditions are minimised. Automated processes by their nature require less human intervention and, therefore, have less potential for errors.
Builders of advanced systems that already deal with digital protocols can embrace the expansion of digital technologies; and will benefit from cost advantages and the reliability gained through rigorous testing and qualification programmes. Moreover, we are seeing the emergence of new remote condition monitoring technology, which can be easily and effectively adapted for applications in pharmaceutical manufacturing to power significant cost and operational improvements.
Sited on the production line, such instrumentation can be adapted to monitor the operational condition of critical process control equipment, which can often be in hard to reach, remote parts of the factory, checking for symptoms such as stress cracks or damage due to constant vibration. The information that's captured can then be sent remotely via small localised control and software systems to a central site for analysis and interpretation.
Engineers can then very quickly use the data to assess and determine the condition of equipment and, if necessary, identify any requirement for preventative work to avert damage or failure. This in turn, enables producers to significantly cut repair and maintenance costs while boosting levels of operational reliability and performance. There is huge commercial potential for this type of remote monitoring capability, particularly in new and emerging markets, where billions of dollars are being invested to fuel growth in pharmaceutical technology and the development of new sites in rural areas.
Advanced automation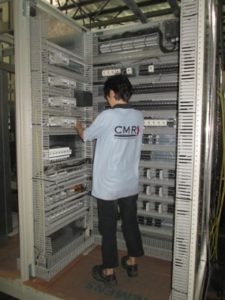 Advancements in automation and manufacturing also span wider applications and systems. For instance, the use of alarms and other technologies as warnings when something is outside of tolerances, or a failure of a component has occurred, thereby allowing maintenance to be done as quickly as possible. This is something that are experiencing at first hand through work to supply and install advanced building management, CCTV and fire detection and alarm systems for one leading pharmaceutical manufacturer.
A project undertaken at Unilab Pharmaceuticals' new oral medicines and capsules Delta Amherst plant production plant in Laguna, Binan in the Philippinesh as seen the design and installation of advanced computer-based BMS technology, which in turn,is being used to control and monitor the 22,000 sq. ft plant's mechanical and electrical installations and equipment such as ventilation, lighting and power systems. These are providing improved safety and security for employees working at Laguna as the company looks to expand its capabilities through new investment in state-of-the-art manufacturing and production facilities.
The pharmaceutical industry's future is inextricably linked to the white heat of technology. But the question is how quickly or slowly will manufacturers embrace or even adopt these emerging technologies? In the short term, pharmaceutical manufacturers are recognising the advantage of working with external partners to think outside the box and work differently. This can sometimes be difficult for a traditionally conservative sector that hasn't always welcomed, orindeed embraced change. Digital manufacturing technologies and growing IoT connectivity are unquestionably the future, providing greater flexibility for the control and automation designer, who is tasked with developing efficient applications and options.
Companies that take the initiative early stand to gain the biggest competitive advantage, ensuring they can operate with greater agility, cost-efficiency and compliance. They are faced with the challenges of producing increasingly complex products, reducing costs while regulators want greater information about products' critical quality attributes and associated process control.
That's why it's important to develop new and 'revolutionary' automation, sensing and control techniques and intelligent systems which will help support online measurement systems and greater control of pharmaceutical processes. Ultimately, the goal must be to create and deliver innovative solutions capable of supporting the production of complex pharmaceutical products that meet the demands of a highly regulated, complex and global sector.