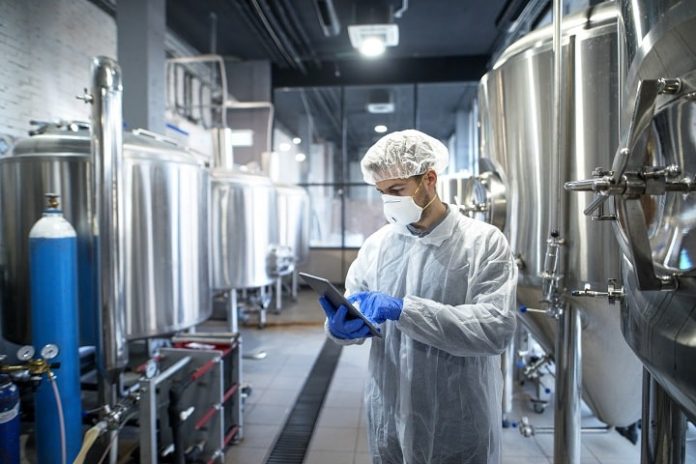 Being aware that maintenance has a big influence on both compliance of pharmaceutical processes and the quality of products, observant business owners are beginning to realize the undeniable advantages of controlling and planning maintenance with a Computerized Maintenance Management Solution (CMMS).
Furthermore, pharmaceutical work with meticulous products, as it is almost impossible to detect manufacturing defects by touch, sight, or smell. It is therefore not possible for the consumer or even a health professional to know whether the product is compliant with regulations or not.
Multiple pharmaceutical companies are still using hybrid systems, consisting of paper files, and an outdated or overly complex CMMS. This causes maintenance schedules to be neglected, and job sheets to get misplaced. Professionals, therefore, experience challenges when doing their maintenance tasks, even though their companies are equipped with state-of-the-art equipment.
The reason for many companies still being stuck in this situation is due to costly implementations, customizations, or just not being user-friendly.
The solution
Don't be discouraged, there are cost-effective, user-friendly, and advanced CMMS systems available that not only include all the conventional CMMS functions such as work orders and preventive maintenance scheduling but are also integrated with sensors, IoT systems, GIS systems, and ERP functions.
These advanced CMMS systems collect, store, and analyze the data collected through third-party applications and automatically create a predictive maintenance plan.
Here are the most prominent benefits for a pharmaceutical plant from a modern CMMS:
1. Classified equipment according to criticality for improved product quality
When classifying assets according to how critical they are, it will help avoid unproductive functioning of the production cycle, as well as eliminate bottlenecks. The implementation of a CMMS will encourage maintenance specialists to create productive maintenance routines, look at condition-based monitoring data and cost-effective maintenance tools to evaluate equipment in the best possible way.
2. Guaranteed product safety and facility reliability
Strict regulations in pharmaceutical companies exist to avoid microbial multiplication and contamination. Because of this, these organizations should ensure, as a primary objective, that their whole facility is safe and reliable. The smallest issues, such as holes, cracks, and infiltration of water must be detected and taken care of immediately. A maintenance strategy governed by an advanced CMMS, and in this case, integrated with a Building Automation System (BAS), is the best option for any pharmaceutical plant to guarantee the safety of its products.
Maintenance records play a large part in compliance and reporting requirements from the Environmental Protection Agency (EPA) and the Occupational Safety and Health Administration (OSHA). Tracking maintenance activities with a CMMS helps with regulatory inspections and ISO certification. Comprehensive performance and management reports are also available with most CMMS software.
With a CMMS the life science and pharmaceutical industries can ensure compliance with the FDA 21 CFR11 to meet all maintenance record-keeping requirements such as:
GMP compliance through standardized maintenance procedures
Maintenance documentation for FDA 21 CFR11 compliance
Ideal for pharmaceutical manufacturing, bioresearch, and testing laboratories.
3. Multilocation tracking and reporting
Pharmaceutical plants have multiple buildings, and varied types of equipment to maintain, from conveyor belts to HVAC systems for staff comfort and safety. By using a CMMS, facility managers can reduce labor and energy costs, manage inventory, optimize asset performance and longevity, and ensure safety. Everybody working for the company, irrespective of the country they reside in, can access the CMMS, and retrieve information about assets, schedules, spare parts, and many more, anytime, from any computer, tablet, or mobile device.
4. Security and Risk management
Pharmaceutical companies face a special level of responsibility, to protect themselves and their consumers that use their prescription drugs. Avoid any liability claims, lawsuits and comply with regulatory requirements.
A CMMS allows for:
Gathering of maintenance histories
Scheduling and performing preventive maintenance tasks
Managing and monitoring Assets and inventory
Performing Inspections
Implementing user levels of access and rights
Better risk management
User-specific accounts
Track all record changes, altered fields, value changes, the date and time of the change, and whether the change is a data insertion, update, or deletion.
5. Connected Enterprise and Integration
Systems integrations can provide additional functionality and eliminate redundant processes. Alarm Interface provides continuous alarm monitoring via a direct interface to Building Automation Systems (BAS).
It automatically issues work orders based on alarms, events, or equipment runtimes. The work orders define specific tasks and parts required to complete the job quickly and efficiently. Work orders may be sent via e-mail, printer, or sent directly to a technician's mobile device, informing them of alarm status and actions. For connected enterprises, integrations are possible with popular Enterprise Resource Planning (ERP) systems.