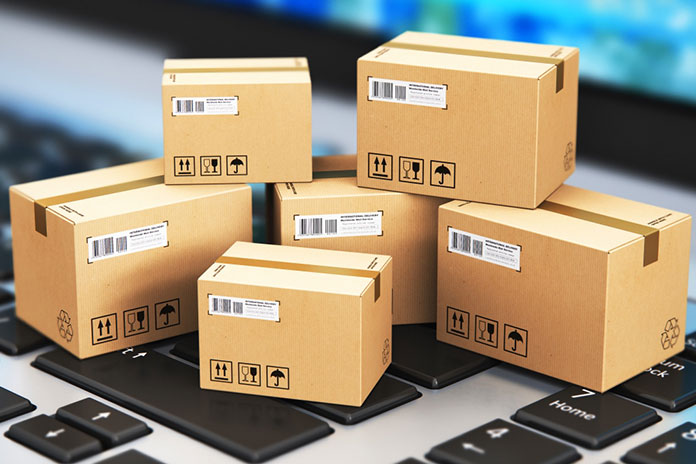 Packaging is elemental to the safe, effective delivery of virtually every pharmaceutical manufactured. The global delivery of more than 11 billion doses of COVID vaccine to date is testimony to that fact.1
As the last step in drug product finishing, pharmaceutical packaging requires a series of complex product-handing choreographies and steps to prepare therapeutics of all kinds for dispensers and patients around the world. Packaging mass-produced commercial drugs is both capital and process intensive. Regardless of what is being packaged, manufacturing is challenging to accomplish operationally at commercial scale. Simply put, drug packaging is not easy and that makes it easy to understand why so many of pharma's IP owners outsource packaging to contract packaging organizations (CPOs).
Growing demand for pharmaceuticals spurring
Pharma's contract packagers continue to leverage advanced technologies to execute pharma's packaging processes and deliver these services cost-efficiently. However, the nature of pharmaceutical-based care has changed over the past decade, shifting to new modalities that enable patients to self-administer their medications, in particular injectable medications in pre-filled syringes.
Driven by patient centred priorities, packaging many of today's medical device combinations is adding yet another layer of complexity that automation can help address.
To meet pharma's quality, cost and regulatory requirements in even larger volumes, contract packagers are expanding footprints and technical/operational capabilities. In the process, all stakeholders will most likely be making key investment decisions about implementing automation, smart technologies, and robotics. According to The Business Research Company's report on the pharmaceutical packaging equipment market, automatic packaging machines are increasingly being utilized in the pharmaceutical packaging equipment market.
That trend is reflected by the tremendous growth in the market for pharmaceutical packaging equipment. Business Research Company said the market for primary, secondary packaging and labelling equipment in 2021 was $8.81 billion and is expected to reach $13.23 billion in 2025 at a CAGR of 10.7%.1
Automation may not automatically be the best policy
There are many factors driving the need to automate, including gaps in the availability of skilled labour, manufacturing speed as well as worker health and safety. Although many complex packaging solutions can be automated with today's advanced systems, automating them may not automatically be the best solution. In terms of productivity, the value-add relative to quality and throughput may not be sufficient to generate a meaningful return on what can be a very critical and significant investment.
From the perspective of a CPO services provider, this discrepancy may be explained by understanding that it simply isn't possible or desirable to automate all or every part of packaging lines. The proposed automation must deliver superior levels of efficiency, speed, and quality relative to the process it's intended to improve.
Balancing speed with flexibility, cost and operational efficiency
Automating a pharmaceutical packaging process successfully can be challenging to the most technically adept CPOs. For many, a common but effective strategy is to program the whole production run process then walk operators through their involvement. Changeovers are another aspect of CPO operations where utilization rates can rise or fall and an aspect of automation strategy that must be holistically factored into the overall efficiency goals of the line. This includes recording output rates and material consumption. There are plenty of nuances, but the overall intent is to accelerate and de-risk the process while increasing its efficiency, reliability, and safety.
For both drug developers and contract service providers, automation gone bad can create more problems than solutions solve. It is essential to strike a balance and create processes – automated or not – that balance speed, flexibility, and cost-efficiency in support of better production outcomes.
Despite pharma packaging's drive to automate, both the business case and the process case must be iron-clad before any capital investment is made. Because each package presents unique requirements, many fully automated lines are dedicated to one product. If the package's format has highly defined specifications and the CPO will be processing a significant volume of product, a high-speed, high capacity and fully automated solution will likely be highly cost justifiable.
However, whether it's the customer or the product dictating a line change, changeovers have a significant impact on operations and often prompt process programming and operator training to accommodate new products. If this is the case, a dedicated approach to a single package specification may become restrictive.
Product's prompt automation's potential promise on the line
For the most part, the purpose of automation is to increase packaging line throughput while reducing operator involvement. Packaging complexity normally limits line parameters. For example, when a pharmaceutical product requires several component feeding stations to manage assembly, the inherent complexity may inhibit the potential of the automation to accelerate the process or reduce error. Conversely, the process of packaging a simple single vial in a box presentation can be run extremely fast and be more reliable when fully configured with enabling automation.
Market trends, the variety of products and packages, the business plans of a CPO, as well as the broader needs of the industry's clients will all factor into the decision on where, when, and how to automate packaging processes. CPOs delivering low-volume clinical or commercial supplies for customers will probably require more manual feeding operations not less. The challenge when automating formerly manual operations is that there are so many different dose sizes and shapes and very little standardization, automating a complex feeding system can become a very costly and complex "solution", fixing something not broken in the first place.
Under such a scenario it is likely to be cost-ineffective to automate a low volume product feeding system. Automating feeding to set parameters may possibly limit the ability of a CPO to cost-effectively manage a broader product portfolio of low-volume drug products.
Conversely, automating fill/finish, labelling, inspection, and packaging of sterile injectables has become a virtual necessity. Assuring sterile integrity at every junction of the process is critical and the risk of contamination is reduced wherever human interaction can be eliminated. From a quality and risk-control perspective automation often provides the only viable operational solution to handling these products safely in commercial volumes.
Futureproofing against other innovation trends is also a key consideration. The industry's general adoption of QR-enabled packaging is evolving fast with the application of near-field communication (NFC) technology. Simple, inexpensive radio frequency identification (RFID) chips are being built into packages that automatically connect patients via their smartphones.
The integration of smart digital technologies into the packaging itself has the potential to greatly improve supply chain performance and patient outcomes but it will require additional packaging processes that may prove too complex and costly to automate.
Making better use of people and their talents
In post-pandemic Western Europe, it has become especially difficult to find skilled workers to staff operations adequately. This is prompting CPOs to invest even more capital in automation because operations and equipment can't run without people.
To help fewer people do more with less, machines are becoming 'smarter' partners in support of quality and efficiency goals. Lately, there's been increasing focus on enhancing the human-machine interface (HMI) with virtual information and training tools to increase productivity. Machine learning and artificial intelligence (AI) principles as well as robotics are also becoming more common and are now being successfully applied across the CPO space.
Robots have a place – pick and place
As mentioned, robotics are increasingly regarded as valuable to operations, however, only when it is implemented to improve process efficiency, speed, and quality. Fast-developing robotics are finding a real place on the line. Because industrial robots mechanically replicate repetitive physical operations like picking and placing prefilled injector pen components or aggregating pallets, they can have a tremendous impact on both efficiency and the environmental health and safety of workers on the line.
Orders for robots from the North American life sciences companies increased by 69% in 2020 compared to 2019, according to the Robotic Industries Association (RIA), a trade group focused on the robotics industry. Majority of the robots that are currently used by the pharmaceutical industry are limited to dispensing, sorting, kit assembly, light machine-tending, and packaging.2
Another strong business case for robots is related to the bulk changing of materials – i.e., adding new foil rolls, cartons, and leaflets. With certain production lines, the investment in advanced robotic technologies may be even more cost-justified depending on product volumes, the frequency of multiple tasks and the weight and volumes of the products themselves.
Conclusion
One of the benefits of engaging a CPO is being able to defer all capital investment and operational complexity to an expert partner. Ultimately, the CPO industry's primary mission is to help pharma bring products to market and patients more safely and efficiently. It's also up to pharma's contract packagers to strengthen this critical element of drug supply through the best means possible and automation provides that route. However, pharma is justifiably conservative and will always keep careful watch on risk and costs. Fortunately for both pharma and its CPO partners, automation is more effective and affordable than ever and there is no doubt innovation will continue to develop to the point where most processes can be automated successfully.
References:
https://www.globenewswire.com/news-release/2021/09/07/2292754/0/en/Pharmaceutical-Packaging-Equipment-Market-Players-Invest-In-Automation-Among-Latest-Trends-As-Per-The-Business-Research-Company-s-Report-On-The-Pharmaceutical-Packaging-Equipment-M.html