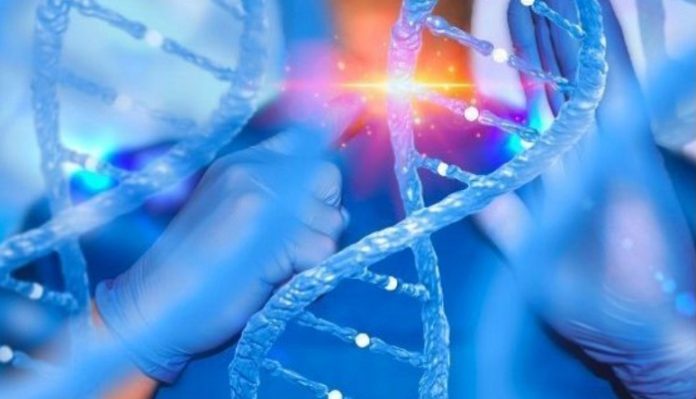 The virotherapy market is a fascinating and fast-paced environment to be in at the moment. From cutting-edge vaccination technologies, to targeted immuno-oncology therapies and potentially curative in-vivo gene therapies, innovation is occurring rapidly and driven by companies ranging from start-ups and virtual-biotechs, to large multinational pharma.
This has been a remarkable year for the drug development industry as a whole, and a time in which the potential of virotherapy has come to the forefront, thanks to the commercial and emergency use approval of multiple viral vector-based vaccines for COVID-19.Here, industry collaboration and robust partnerships have pushed the frontiers of science, driven by a global mission to save lives through the development of both an effective and rapidly-commercialized vaccine.
Vaccines are not the only viral vector technology that has made considerable progress recently. Oncolytic viral therapies, while still in their infancy, have also advanced significantly.
Since the first oncolytic viral therapy, Imlygic, was approved by the US Food and Drug Administration (FDA) in 2015 to treat advanced melanoma[1], the number of such therapeutics in development has grown considerably. Progress has been driven by clinical success and confidence in the approach to a clinical and regulatory pathway charted by Amgen, which have, in turn, attracted investment in the area. The ingenuity of the sector and the speed at which it can innovate, is producing a quick-moving and high-energy drug discovery and development environment with over 150+ global clinical trials actively ongoing within OV.
Challenges to overcome
The focal point in drug development remains on the delivery of safe, efficacious, and commercial-capable future therapies.However, achieving this with viral- and vector-driven modalities remains challenging. The complex and variable nature of virotherapies are demanding unique considerations in every aspect including highly specialized labor and technology to progress the field.
Continued advancement and further optimization of virus and vector platforms, as well as new approaches to process technology, analytical characterization, and product scalability remain a focal point of developers.
Global manufacturing capacity and the overall supply chain further compound the challenges to growth currently faced. Failure to overcome such challenges can have significant regulatory, commercial and economic impacts to a program. This can derail a project and threaten commercial feasibility, as originally envisioned.
For instance, the US FDA placed a number of program holds and filing delays on virotherapies over the past year, caused in part by various chemistry, manufacturing, and control (CMC) challenges, as well as oversights seen by key manufacturing supply partners. Companies need to think carefully about the challenges impacting this space and approach regulators early for review, and confirmation of plans and strategy when possible given the emerging nature of the virotherapy sector.
Strategic partnerships are key
Collaboration and partnership remain vital for industry progress.Engaging in a strategic client-vendor relationship with a virotherapy specialist contract development and manufacturing organization (CDMO) can offer many benefits and potentially accelerate a program's overall progress.
By leveraging a CDMO's in-depth experience, companies – whether young or well-established – can enjoy ready-made infrastructure and resources conditioned to the unique demands of virotherapy projects, and benefit from expert technical support.
But how to choose the right partner for your project? At any experience level, or size of project or program, it is important to take into account certain factors with proper due diligence, to identify the best CDMO for your needs.
When considering a new CDMO partnership – here are a few key considerations to review:
Choose a partner with trusted industry experience that is ready when you are –They should have the existing capacity, infrastructure and expertise to start work in a timely fashion, helping to minimize development costs, and reduce the time-to-market for new treatments, so patients can benefit from them as quickly as possible.
Engage with them early – Engaging a CDMO partner right at the discovery stage means that they can build the deepest possible understanding of the treatment and how to support meeting critical program goals. CDMOs can be an active participant and partner in the planning of each step of the project, from when to start tech transfer, to preparing for late-phase requirements, such as "locking" processes, validating procedures and methods. They can also advise on considerations which occasionally tend to go unnoticed until late in development, such single-use and product container and closure validations.
Ensure they are flexible, adaptive and communicative – The right partner will be highly flexible, open and available to answer customer queries, and provide regular updates on a project's progress. They should also proactively propose solutions to unforeseen challenges to minimize delays in bringing products to trial or market.
Consider the support given by your potential partner beyond development and manufacturing – Shortlist partners that offer additional guidance and "free consulting", such as advice on adhering to good manufacturing practice (GMP), as they can add exceptional value to your project. Desirable strategic CDMO partners should also offer ample opportunity for process and analytical development, evaluation of proof-of-concept and feasibility studies to help assess the possibilities for new technologies and product candidates before GMP activity begins.
Opt for a partner with capabilities from clinical to commercial – CDMOs that are capable of supporting projects at any stage in the development cycle are crucial to the overall success of a viral vector project. With programs advancing through clinic faster than ever before, due to fast-track and accelerated approval programs created by the global regulatory agencies, time is of the essence. Keeping a project within one CDMO from early-through-late phase trials is therefore essential, due to the time and costs required to transfer from one vendor to another.With this in mind, partners should have a wide range of service offerings. They should also be able to advise on potential program optimizations including adaptation of adherent cells to suspension, when possible,and improving production parameters and outcomes including process productivity and virus or vector recovery. Further, strong capability in analytical assay development and steady operations for routine characterization and quality control release methods needed across the collaboration. Such service is vital in order to support processes which can directly scale to the commercial demands while maintaining GMP compliance standards.
The perfect partner is the real secret to success
Whatever the specific nature of the virotherapy being developed, a CDMO that can act as a true strategic partner is vital to a project's success.
By taking these considerations into account during the partner selection process, virotherapy companies can be confident that they will benefit from a partner ship tailored to their unique needs. This, in turn, will positively impact their program where it matters most- safety, efficacy, and overall commercial viability.
[1]https://www.cancer.gov/about-cancer/treatment/drugs/talimogenelaherparepvec
About Joe Sinclair
Joe Sinclair, Vice President of Business Development, Corporate Strategy, Vibalogics