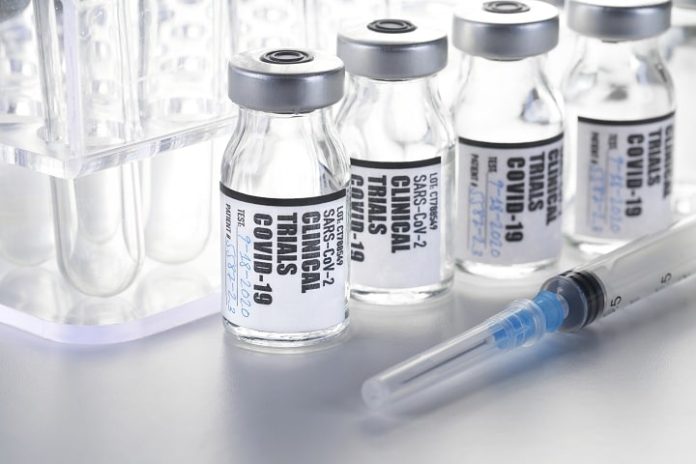 Treatments for diseases of all types are important. Treatments for a disease that is central to a global pandemic are beyond important. We are finally seeing major progress for vaccines to prevent the spread of COVID-19 ( https://www.worldpharmatoday.com/news/pfizer-and-biontech-aim-to-start-testing-coronavirus-vaccines-in-humans-by-late-april/ ). As these tests and trials march toward general distribution in late 2020 or at the latest by early 2021, the safety and security of these drugs' supply chain needs to be paramount. Chiefly, knowing if the vaccine is authentic before providing the dose will be essential.
In the pre-COVID-19 world, when things were "normal", several studies have estimated that the annual sales of counterfeit medicines is over $200 billion annually. This is in a world where major geographies like the United States and European Union have implemented serialization as a mechanism to combat counterfeiting.
Serialization is a process in which a unique number is assigned and marked directly on a product or its packaging – typically achieved through barcoding technology. Serialization promotes item-level traceability and represents a departure from normal manufacturing process whereby products are assigned to batches and lots. The theory behind serialization is that by assigning unique serial numbers to each product and introducing scanning at various points in the supply chain, the potential for counterfeit products to get through undetected is substantially reduced.
Yet, despite these measures, pharmaceutical counterfeiting has not stopped. Serialization is proving to be a compliance mandate and initiative, and not a completely effective anti-counterfeiting measure. Given the nearly unprecedented demand for eventual COVID-19 treatments and vaccines, there will be an onslaught of entities looking to illicitly profit from pandemic. Given the fact that these vaccines will all be serialized for the major markets, the gaps serialization does not close in ensuring authenticity of medicines will be critical to fill.
The legitimate pharmaceutical supply chain, from manufacturers to wholesalers, distributors, pharmacies and hospitals is quite safe, serialized or not. But the current and future area of internet sourced medicines from e-Pharmacies (some legitimate, some not) adds a grey area. The internet makes for easy access and distribution of counterfeit medicines. The internet also creates a perfect distribution channel for diverted medicines, swiped from their intended destinations and made available for sale at inflated pricing – given the certain high demand for these medicines, diversion will be a big issue to tackle.
In the era of a pandemic, the pharmaceutical supply chain cannot afford counterfeiting and diversion of critical Covid-19 medications. If serialization can't stop it, what is to be done?
Serialized barcodes are easily copied. There is comprehensive data contained in serialized 2D barcodes, and when scanned can be utilized to find much more pertinent product information. Unfortunately, counterfeited products with a replicated barcode read the same and provide the same information as the legitimate item.
Additive and overt mechanisms like foils, seals and holograms are helpful tools, but are also easily available to the counterfeiter. With the profit margins seen in the counterfeit industry, along with the innovations and cost reductions in commercial printing technology, counterfeiters can spare no expense when it comes to making their illegitimate product look legitimate – especially for the time-critical, and intensely demanded forthcoming COVID-19 drugs.
We must ensure that when effective and approved COVID-19 vaccines are available that when they are dispensed they are guaranteed to be legitimate. Authenticity of these medicines must be able to be determined at the time of receipt at healthcare facilities, and even re-validated immediately before administration to patients. The only practical way to do this is to link these physical medicines with digital technology.
The answer starts with a look at the emerging space of the Internet of Things (IoT). We are increasingly living in a world of smart "everything". All kinds of different devices are being equipped with means of communication to connect to the Internet. Smart cars, smart watches, smart thermostats, smart refrigerators, smart locks and popular home devices like Alexa are fueling this increasing requirement to connect and communicate with almost everything.
We need to "connect" these medicines digitally, and create trusted on-site authenticity capabilities to shut out the counterfeits.
The solution can lie in leveraging the existing investment pharmaceuticals have made in serialization, as COVID-19 medicines will need to be serialized to be regulatory compliant. To derive from the 2D serialized barcodes placed on packages unique digital identifiers (e-Fingerprints) that can be used for item authentication. Printing is a dynamic process. There are environmental factors such as line speed, humidity and substrate that create micro-differentiations in printed output. For example, you may have one million of the same printed UPC barcode on a product. With e-Fingerprinting solutions, you can individually identify each and every product uniquely.
In pharma, you do have uniquely identified serialized products. But deriving an e-Fingerprint® creates a digital "signature" that can be leveraged to create trusted authenticity and protection from copied or fabricated 2D barcodes.
This solution will then leverage the power of smartphones and mobile networks to image these barcodes wherever the COVID-19 medicine is around the globe, and be able to authenticate that product immediately, connecting the product just like IoT examples. The non-additive nature of the technology also represents a substantial cost saving on capital purchase, artwork redesign and change management to additive digital solutions like RFID.
Finally, being non-additive and derivative of the package itself means that the authentication solution will not delay rollout of the medicines, and help accelerate safe delivery globally.
Pharmaceutical manufacturers globally are working around the clock to formulate and test medicines to deal with the COVID-19 pandemic. The entire pharmaceutical supply chain needs to be well aware that when these medicines are ready, the counterfeiters will be ready too. Adding a digital authentication layer through e-Fingerprinting and smartphones is a cost-effective and practical protection safeguard given the certainty of counterfeit availability.