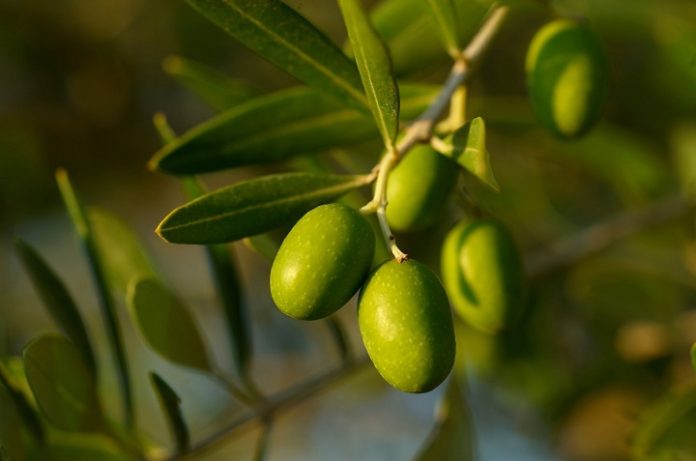 As demand for botanical ingredients increases year on year, so, too, do the risks of over harvesting. High demand may also persuade dishonest ingredient suppliers to use cheap botanical materials as substitutes for expensive or difficult to grow species. With counterfeit products now presenting a significant challenge to the industry, the American Botanical Council (ABC), Extrasynthese, Botanicert, Hylobates and Euromed organized a symposium to look at how adulteration of botanicals can best be tackled.
Titled Economic Adulteration of Botanical Ingredients,the event brought together world-renowned speakers and more than 70 registered attendees.It was hosted during the 67thInternational Congress and Annual Meeting of the Society for Medicinal Plant and Natural Product Research (GA) on 1 September in Innsbruck, Austria.
A diversified programme
How can adulteration and fraud be prevented? What tools can be used? What happens when adulteration is discovered and what are the regulators doing to help? These and many other questions were debated.For instance, Anna-Rita Bilia (University of Florence and GA Director) gave practical examples of how analytical tools can be combined to identify adulteration. In addition, Mark Blumenthal, founder and Executive Director of the ABC, explained what the nonprofit ABC-AHP-NCNPR Botanical Adulterants Prevention Program is doing to fight adulteration and fraud in the international marketplace. Luca Bucchini (Hylobates Consulting) provided insights into the 2019 curcumin crisis in Italy and the lessons learned so far, while Anna Mulá (Euromed) highlighted what quality issues in the supply chain mean for authentic, non-adulterated botanical ingredients with references to saw palmetto adulteration. Let's take a closer look at this example.

Case study: saw palmetto
Saw palmetto extract (SPE)has been extensively studied and found to be effective for urinary problems associated with benign prostatic hyperplasia. Its main components are fatty acids, phytosterols and long-chain alcohols. SPE can be distinguished from other plant oils by its levels of individual free fatty acids and higher concentration of total free fatty acids.
In recent years, saw palmetto fruits have not been in abundant supply because environmental conditions have affected their availability. Manufacturers need to be particularly vigilant when harvests are poor and adulterated materials are more likely to be found in the marketplace.
In her presentation, Anna Mulá outlined the typical ways in which SPE can be adulterated, such as the substitution of saw palmetto berries with fruit from closely related palm species,and the addition of other vegetable oils. Unscrupulous suppliers dilute the initial SPE with less expensive plant oils because the price of saw palmetto is much higher than that of other commercially available plant oils.A 2018 investigation into the composition of SPEs obtained from suppliers in Asia found that all of the nine samples were adulterated. Three contained vegetable oil, while the other six were designer blends composed of animal-derived fatty acids.
Establishing the country of origin for a shipment of saw palmetto berries can reduce the likelihood of inferior products being purchased, as authentic saw palmetto grows only in a small geographic area in the southeast of the United States. That means that material labelled as originating from China is unlikely to be authentic since there are no commercial saw palmetto plantations in that country. As illustrated by Anna Mulá, in 2005Euromed built a facility in Florida near Lake Okeechobee, in the heart of the Everglades, to process and dry saw palmetto berries close to where they are collected to ensure the optimal fatty acid content of the berries, and to have complete traceability and quality control from the raw material to the finished extract, complying with Euromed'sP hyto-Proof process, which provides assurance that the ingredients have proper identity, purity and potency.
The symposium heard that the overall goal in the quest to maintain the integrity of botanicals should be to gradually reduce the number of intermediaries in the supply chain. It is also important to increase quality controls to confirm that products only contain the chemical profiles stated in pharmacopoeias, and no adulterants or contaminants. For this reason, suppliers should have an integrated supply chain in place, where each step – starting with the raw materials – is traceable, accountable and transparent.In the case of saw palmetto berries, shipments should be received as whole fruits to determine the exact species. They must be tested for all parameters of the botanical product code specifications, such as gas chromatography species profile testing for fatty acid composition. Species analysis for other botanicals may also include alternative tests like high performance chromatography (HPLC) or high performance thin layer chromatography (HPTLC). The botanicals must also be evaluated for foreign materials, including the presence of extraneous plant parts and undesirable species.
Conclusion
Counterfeit products present a significant challenge to the industry as well as a risk to consumer health.The symposium provided important insights into the problem and the roundtable session brainstormed good practices that can prevent and support the fight against botanical adulteration.
Reference
Perini M, Paolini M, Camin F, et al. Combined use of isotopic fingerprint and metabolomics analysis for the authentication of saw palmetto (Serenoarepens) extracts. Fitoterapia. 2018;127:15-19.
Gafner S, Baggett S. Adulteration of saw palmetto (Serenoarepens). Version 3. Botanical Adulterants Prevention Bulletin. Austin, TX: ABC-AHP-NCNPR Botanical Adulterants Prevention Program. 2018