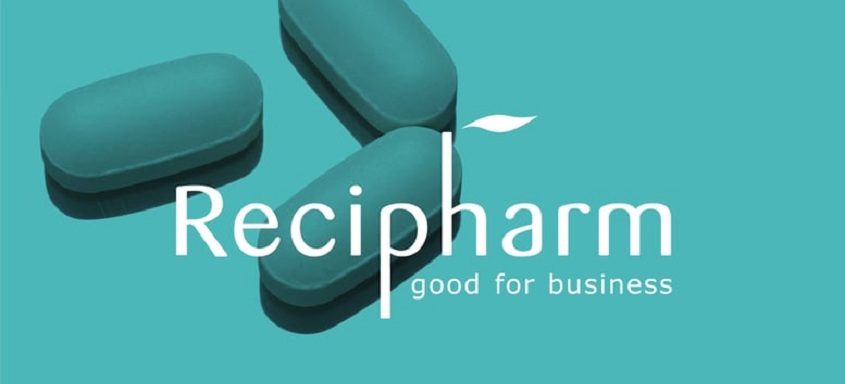 Recipharm, a leading contract development and manufacturing organisation (CDMO) has successfully received European Medicines Verification Organisation (EMVO) approval to submit serialisation data to the European Hub.
The connection, which was facilitated by the company' strategic partner TraceLink, is a key milestone in Recipharm's preparations for the Falsified Medicines Directive (FMD).
While clients of Recipharm's CDMO business must establish their own connections to the EU Hub for their products, the connection allows the marketing authorisation holders within the Recipharm Group to continue to supply medicines to patients post the EU FMD implementation date.
Staffan Widengren, Director Corporate Projects and leader of Recipharm's serialisation programme said: "The process of connecting to the EU Hub should not be underestimated as it takes a lot of time and effort to complete. We began the connection process in October 2017 and the past 10 months have involved a series of contractual and technical on-boarding steps."
Recipharm's three-year serialisation programme began in January 2016 and involves a 40-million-euro investment.
Staffan added: "This project milestone reaffirms Recipharm's global leadership in serialisation and our commitment to meeting the compliance requirements well ahead of the February 2019 deadline. We will be using our knowledge to advise our customers on their own connections over the coming months in line with EMVO's requirements."
In an announcement on 6th August, the EMVO stated that only 106 of the EU's 2000-plus pharmaceutical companies have completed the on-boarding process with their National Medicines Verification Organisations (NMVOs) and developed their connection to the EU Hub.
TraceLink acted as Recipharm's gateway provider to the EU Hub. The firm has developed a streamlined programme for its customers to rapidly complete conformance testing and successfully receive EMVO approval to submit data to the EU Hub. Today, 56% of the companies connected to the hub are TraceLink customers.
Shabbir Dahod, president and CEO of TraceLink, said: "TraceLink's history integrating with the EU Hub dates back two years, with nearly 650,000 serial numbers submitted to the EU Hub by our customers since 2016. Today, while other solution providers are in the midst of conducting pilot tests, TraceLink customers are out front, already live in production with serialisation and officially approved to submit data to the EU Hub.Recipharm is a great example of an organisation that is taking a proactive approach to serialisation compliance and it was a pleasure to support the team with their connection to the EU Hub."
Recipharm has already delivered over 2 million serialised packs to markets such as China, South Korea, Saudi Arabia and Turkey where serialisation regulations are currently in place as well as serialising over 500,000 packs for the US.
For more information about Recipharm's serialisation services visit, https://www.recipharm.com/manufacturing/serialisation
About Recipharm
Recipharm is a leading Contract Development and Manufacturing Organisation (CDMO) in the pharmaceutical industry employing around 5,000 employees. Recipharm offers manufacturing services of pharmaceuticals in various dosage forms, production of clinical trial material and APIs, and pharmaceutical product development. Recipharm manufactures several hundred different products to customers ranging from big pharma to smaller research and development companies. Recipharm's turnover is approximately SEK 6.0 billion and the company operates development and manufacturing facilities in France, Germany, India, Israel, Italy, Portugal, Spain, Sweden, the UK and the US and is headquartered in Stockholm, Sweden. The Recipharm B-share (RECI B) is listed on Nasdaq Stockholm.
For more information on Recipharm and our services, please visit www.recipharm.com
About TraceLink
TraceLink is the World's Largest Track and Trace Network for connecting the Life Sciences supply chain and eliminating counterfeit prescription drugs from the global marketplace. Leading businesses trust the TraceLink Life Sciences Cloud to deliver complete global connectivity, visibility and traceability of pharmaceuticals from ingredient to patient. A single point and click connection to the Life Sciences Cloud creates a supply chain control tower that delivers the information, insight and collaboration needed to improve performance and reduce risk across global supply, manufacturing and distribution operations. A winner of numerous industry awards including three consecutive years on Deloitte's Technology Fast 500 (ranked number 177 in 2017), the Amazon AWS Global Start-Up Challenge Grand Prize, and the Edison Award for Innovation in Health Management, the Life Sciences Cloud is used by businesses across the globe to meet strategic goals in ensuring global compliance, fighting drug counterfeiting, improving on-time and in-full delivery, protecting product quality and reducing operational cost. For more information on TraceLink, please visit www.tracelink.com.