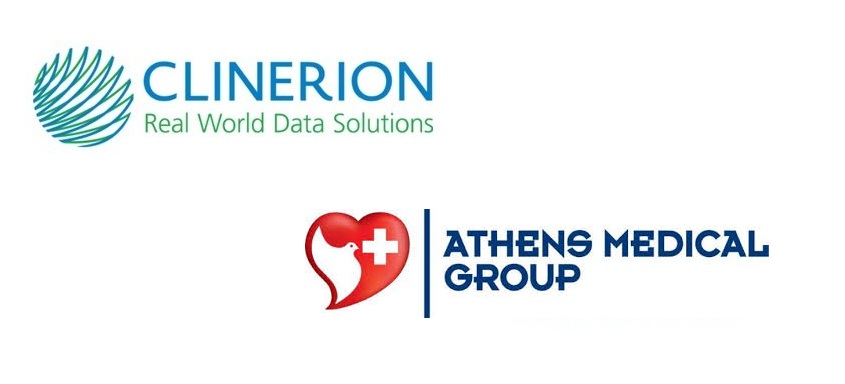 Athens Medical Group (AMG), including Athens Medical Center, joins Clinerion's hospitals network, and expands Clinerion's footprint in Western Europe.
Their Medsana Bucharest Medical Center in Romania will also join Clinerion's Patient Network Explorer platform.
Athens Medical Group (AMG) runs eight ultramodern hospitals in Greece, seven in the Athens Metropolitan Area and one in Thessaloniki, Northern Greece. AMG cooperates with an extensive nationwide network of 390 diagnostic centers, eight haemodialysis units and a growing network of official associate centers throughout Greece. A multinational company, it operates Medsana clinics, four modern and specialized diagnostic centers in Romania, which also have presence, through affiliate companies, in North Africa, the Balkan area, Russia and the Former Soviet Union countries.
I have done a payment to IDBI for the post of Executive through Billdesk payment gateway on the Date 24/11/2016 at 4:13 PM, the amount of Rs.153/- was deducted from my saving bank account (No. 307802011004152, Union Bank of India), but the payment neither received by IDBI nor refunded to my account till date, so kindly look into the matter and refund this amount in my Saving Bank Account as early as pollible. (Transaction Description : ePAY/To:BILLDESK PAYMENT/54938216/IDBI R. Date 24/11/2016 at 4:13 PM)
Joining Clinerion's Patient Network Explorer platform will bring more innovative treatments to the patients of Athens Medical Center's hospitals and clinics, and give their physicians more options in treating their patients. The group will also gain more exposure to global clinical trials run by international pharmaceutical companies and contract research organizations.
Drug developers working on innovative treatments will now benefit from access to new geographies and clinics with strong therapeutic focus.
Dr. Vassili G. Apostolopoulos, CEO of Athens Medical Group, commented: "A key aspect of our strategic planning is to constantly contribute to healthcare scientific and technological progress, always in favor of the patient."
"This is a great partnership for Clinerion and we are happy to gain the great support of the entire Athens Medical Group!" says Ian Rentsch, CEO of Clinerion. "The level of ability and expertise brought by the physicians of Athens Medical Group will be a great benefit to clinical researchers using Clinerion's Patient Network Explorer to support clinical research."
About Clinerion
Clinerion accelerates clinical research and medical access to treatments for patients. We use proprietary technologies for analysis of patient data from our global network of partner hospitals. Clinerion's Patient Network Explorer radically improves the efficiency and effectiveness of clinical trial recruitment by offering data-driven protocol optimization, site feasibility evaluation and real-time patient search and identification to match patients to treatments. Our technology solution provides real-world evidence analytics for medical access. Clinerion facilitates the participation of partner hospitals in leading-edge, industry-sponsored trials and time savings in patient recruitment. We create innovative and disruptive fit-for-purpose solutions which enable pharmaceutical companies to shorten patient recruitment and save costs by streamlining operations and leveraging strategic intelligence. Clinerion's proprietary Big Data analytics technologies leverage real-time data from electronic health records which comply with international patient privacy and data security regulations. Clinerion is a global data technology service company headquartered in Switzerland.  Clinerion website: http://www.clinerion.com
Clinerion's Patient Network Explorer: http://www.clinerion.com/index/OverviewOurSolutions/ClinerionPatientNetworkExplorer