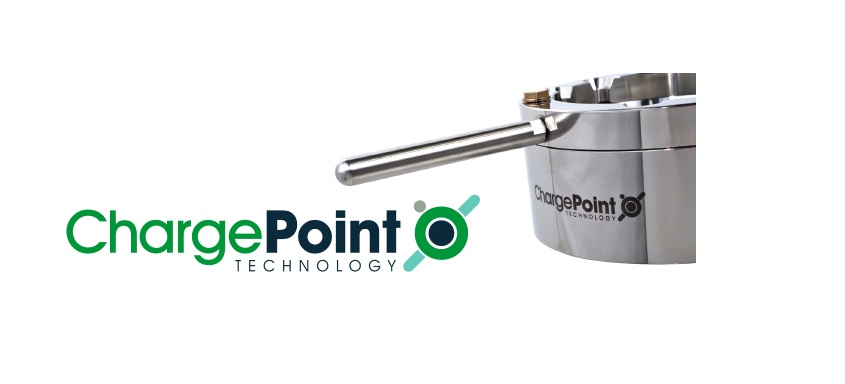 What does this certification mean to you?
Achieving the highest level of certification in Atmosphere Explosive (ATEX) and International Electro Commission (IEC) Explosive (Ex) equipment,combined with recent investment in our Liverpool facility, forms an important part of our strategy to continue to develop and offer superior containment solutions worldwide.
This external certification is recognition of the work that we have put into supplying products suitable for use in the most stringent hazardous environments and will form an important part of our future product development plans.
Do your strategies offer superior containment solutions?
The increasing use of high potency active pharmaceutical ingredients (HPAPIs) presents handling challenges and the need to invest in containment equipment to protect employees and the environment from exposure.
New design technologies that remove the risk of airborne exposure have been pivotal in achieving high containment. Split butterfly valves (SBVs) have evolved over the last 25 years to meet the increasing demand for improved containment performance when handling potent compounds. These can be used alone or integrated with other containment solutions to enable the safe transfer of HPAPIs.
ChargePoint's Pharmasafe® SBV offers the highest levels of operator protection through validated containment performance, safer handling of non-sterile API and formulation ingredients as well as nanogram level containment performance.It also helps to maximise yield by high-performance transfer of poorly flowing and high value products.
What are pressing universal global challenges?
One of the most pressing challenges faced by the pharmaceutical industry is the increasing use of high potency active pharmaceutical ingredients (HPAPIs) in conventional drug manufacturing. In this environment, ensuring operator safety, alongside protecting the drug product to avoid cross contamination, particularly in the case of aseptic processing, is the highest priority.
The upshot is that pharmaceutical manufacturers are having to invest in high potency facilities and equipment to deal with the associated risks.
It's also imperative that productivity and operability aren't impeded by containment strategies, which makes identifying an appropriate solution that is tailored to individual requirements a challenge. This is an issue that smaller manufacturers struggle with as investment in new equipment or upgrading existing equipment is not always possible due to infrastructure, space or financial constraints.
SBV technology is one of the containment solutions aimed at bridging this gap. They are often less costly, cumbersome and operator restrictive than alternative techniques and reduce the current reliance on high classification cleanrooms in aseptic manufacturing facilities.
Where do you see ChargePoint Technology in 5 years?
ChargePoint Technology is ideally positioned to satisfy niche containment areas in response to several market trends over the coming years. As mentioned, drug potency continues to increase, and we see a clear opportunity to meet this demand with our PharmaSafe® solution.
The biopharma market is also continuously expanding, with growth in the oncology sector driving demand for aseptic processing methods. Our AseptiSafe® SBV can transform the way that containment and sterility is achieved in aseptic processing, protecting both the operator and the drug product.
To ensure we can meet these demands, we will continue to invest in our Liverpool facility so that we can provide our customers with the latest containment technology. The business will also continue to grow globally so that we can deliver a local service to new and existing customers.
We secured a multi-million-pound investment from LDC earlier this year which underpins our future ambitions and will help to drive the company forwards as the transfer technology specialist.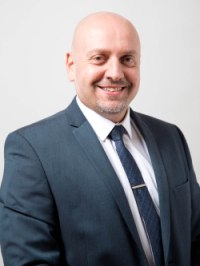 About the author:
Michael Avraam is the global product manager at ChargePoint Technology for the PharmaSafe® range of products.
He is responsible for the development and evolution of ChargePoint's split butterfly valve technology, including containment performance testing as well as developing new products and technologies. With more than 20 years' experience in the pharmaceutical industry, Michael has been instrumental in the design of turnkey containment systems, integrating an array of process equipment. He has also been responsible for innovating and directing the development of new high containment split valve technology to service the handling of HPAPIs. Michael is responsible for consulting with senior process specialists at global pharmaceutical facilities, OEMs and engineering organisations within the USA, Europe and Asia, to review, support and identify appropriate process containment solutions and process requirements. Michael has a being in Mechanical Engineering.
About company:
ChargePoint Technology is the market leader in powder containment and aseptic transfer valves providing operator safety and sterility assurance for the pharmaceutical, biotech, chemical and other process industries.
ChargePoint Technology manufactures its cutting-edge devices in its multi-million- pound purpose built facility in Liverpool, UK, employs more than 60 employees across the globe and secured a multi-million pound investment from LDC, part of Lloyds Banking Group in January 2017, to meet the increase in global demand for its products and solutions.