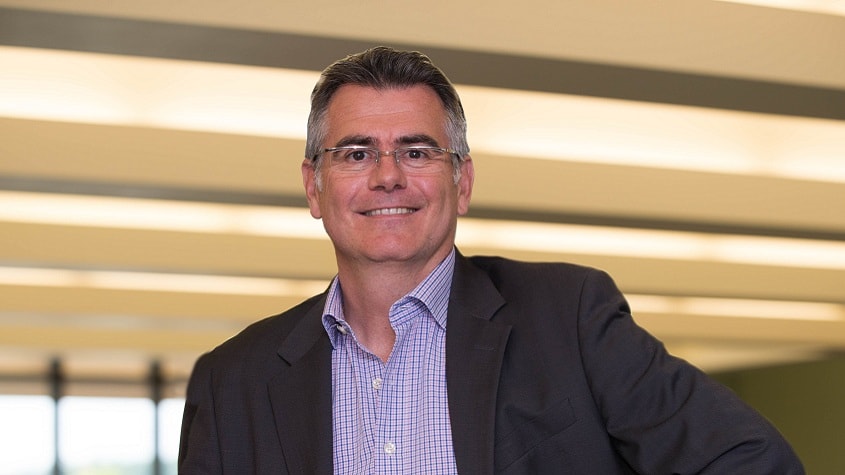 What do you think is the biggest hurdle when it comes to serialization in the industry?
The huge volume of data that will be generated and shared across the industry presents the greatest challenge. Serialization creates the need for a connected supply chain and those companies that leverage existing multi-tenant networks can take advantage of multiple, seamless connections with their partners.
At this stage in the industry's serialization journey, risk mitigation is more important than ever. That is why we strongly believe that working with well established, experienced partners is fundamental to serialization success both in the short term to ensure compliance and in long term, to help realize the benefits of a truly connected supply chain.
How essential do you think it is for a company to initiate serialization in the face of their reluctance?
Implementing serialization is a regulatory requirement, drug manufacturers will not be able to ship product to markets in the EU if they fail to be compliant. A full serialization program normally takes six to ninemonths to implement, meaning businesses should have identified allpartners and started their projects no later than March 2018 to implement a solution, allowing time to test and validate it before the FMD deadline in February 2019.
Which in your opinion is the biggest step that needs to be taken for serialization?
One thing that pharma businesses throughout the supply chain in the EU are learning from US implementation is that as the deadline nears, it is increasingly challenging to get the attention of contract partners.
The most important things for customers in the early stages of serialization will be not only to implement the solution and connect to the EU hub, but to focus on connectivity with their CMO partners and ensuring the readiness of their supply network.
Many CMOs have multiple customers to support, all with serialization requirements in the EU and other global markets occurring around the same time. A smaller pharma company that is not a particularly high-volume customer of a CMO is less likely to be a priority than larger customers.
What advice do you have for companies that are initiating the serialization process?
Businesses must first look at the availability of data within their organizationsand identify all its sources, its format and its status – whether it is master data that is necessary for reporting, supporting data or redundant.
Secondly, it is important to identify the appropriate resources and recruit third-party support if required. Small and mid-sized companies generally have a lack of internal dedicated resources and project management and will often need to recruit external support through a proposal process, which can have an impact on the timing and their decisions.
Finally, they should focus on external integrations and connections as businesses have less control over these and the process is more complicated – connecting with contract manufacturing organisations (CMOs), integrating with third party logistics providers (3PLs) and the European Medicines Verification Organisation (EMVO) should be started as early as possible.
What is the importance of aggregated serialized products in the industry?
Interestingly enough, our Global Drug Supply, Safety and Traceability Report found that CMOs with EU FMD requirements (94%) plan on implementing aggregation than those CMOs with DSCSA requirements (77%). Having aggregation in place lets handlers scan a case or pallet bar code and then infer the identity of all the contents.
Inference involves looking at one level of packaging to infer information about the next level in the aggregation hierarchy – this assumes that the case or pallet has not been opened and the data set representing the aggregation is unaltered. In the event of a recall and without aggregation in place, handlers would need to scan all the individual products to identify the required product. This is one of the primary ways that aggregation can improve the efficiency of material handling processes in a warehouse environment.
For aggregation to be of true value, the integrity of both the physical and the accompanying data relationships needs to be trusted throughout each product's lifetime. When something changes – cases are removed from a pallet, or part of a case is damaged – the original relationship needs to be disaggregated and then rebuilt. These changes or "events" then need to be closely tracked to maintain the integrity of the parent-child relationships. Without the capability to perform exacting control of these hierarchies and account for each change, the risk that improperly serialized and counterfeited product will enter the supply chain is increased.
FutureLink 2018
The GDSST report will be analysed at FutureLink. Taking place in Munich, 5-7 June 2018, FutureLink is the annual global gathering of commercial and operational executives from the pharmaceutical and healthcare industries to discuss regulatory compliance with track and trace requirements and the future of digital drug supply with information sharing networks.
Jean-Marie Aulnette, vice president of EMEA sales, TraceLink
Jean-Marie Aulnette is the vice president of Europe, the Middle East and Africa (EMEA) sales at TraceLink. With over 20 years' experience in international sales, he is responsible for building and leading the company's EMEA business. He also has extensive experience in enterprise SaaS applications. His main focus at TraceLink is to deliver track and trace solutions across EMEA pharmaceutical markets to ensure visibility, traceability, and compliance throughout the supply chain.
Jean Marie joined TraceLink in 2014 and has previous experience of developing enterprise solutions to help improve business processes. He also holds a Masters degree in business from Centre d'Etudes Supérieures en Management International (CESMI), Groupe ISG.
About TraceLink
TraceLink is the World's Largest Track and Trace Network for connecting the Life Sciences supply chain and eliminating counterfeit prescription drugs from the global marketplace. Leading businesses trust the TraceLink Life Sciences Cloud to deliver complete global connectivity, visibility and traceability of pharmaceuticals from ingredient to patient. A single point and click connection to the Life Sciences Cloud creates a supply chain control tower that delivers the information, insight and collaboration needed to improve performance and reduce risk across global supply, manufacturing and distribution operations. A winner of numerous industry awards including Deloitte's Technology Fast 500 (ranked number 149 in 2016), the Amazon AWS Global Start-Up Challenge Grand Prize, and the Edison Award for Innovation in Health Management, the Life Sciences Cloud is used by businesses across the globe to meet strategic goals in ensuring global compliance, fighting drug counterfeiting, improving on-time and in-full delivery, protecting product quality and reducing operational cost. For more information on TraceLink and our solutions, visit www.tracelink.com