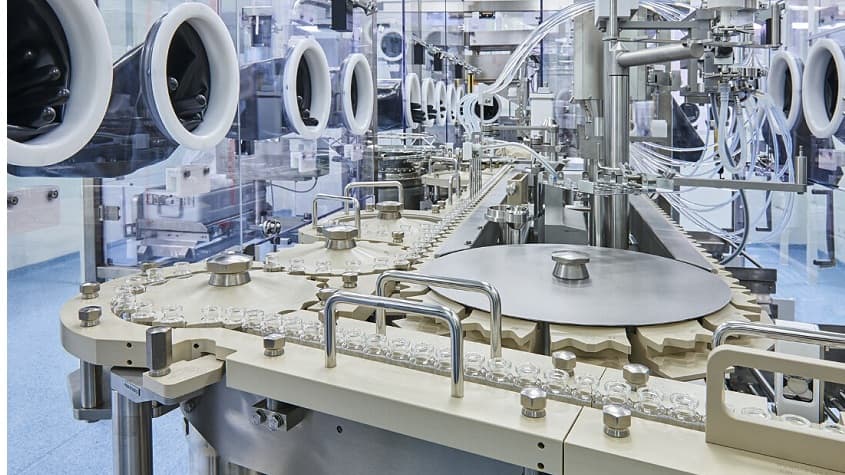 Significant innovation in disease treatment, including the increased focus on complex biologic therapies1, has resulted in important industry trends that have had an impact on many aspects of aseptic processing.
For example:
Pharmaceutical portfolios are shifting as companies meet the demand for more specialized treatments (including orphan drugs) and prefilled delivery systems.
The desire for flexibility is growing to help anticipate future format, packaging and filling needs
Quality assurance regulations, such as visual inspection requirements and germ load standards, are becoming increasingly stringent
CDMOs today need to advance their aseptic processes and technology to meet the competing demands for the highest levels of quality and flexibility.
RABS or isolators, or both?
At their core, aseptic processes and technologies are designed to minimize any contact between a drug product and the outside environment, therefore minimizing any chance for contamination. Historically, two distinct cleanroom technologies have been employed to this end: isolators and restricted access barrier systems (RABS). Isolators are often considered the best solution for a high level of sterility, whereas RABS permit greater flexibility and higher capacity of filling lines when running multiple products.
Definition of RABS & Isolator technology
What are the differences between these two systems?
Isolator technology
Isolators are fully sealed units entirely shut off from the outside environment. Because isolators need extensive decontamination between product changeovers, they are better suited for large-scale runs of single products.
RABS technology
A barrier and dynamic airflow provide separation between the environment and drug product. Restricted access barrier systems (RABS) offer the advantage of faster setup, efficient product changeover and flexibility to run multiple products.
The current challenge for manufacturers is that today's market requires the advantages of both cleanroom technologies.
Improved RABS concept: V-CRT®
The Vetter answer to today's challenges is V-CRT® – a concept that combines the advantages of isolator and RABS technology. This approach allows companies to achieve safety and quality standards that are competitive with isolator performance, yet take advantage of the flexibility of restricted access barrier systems.
The innovative concept is based on the central idea of fully automated decontamination in the entire cleanroom, including the RABS, using H2O2. V-CRT® is a novel two-barrier concept that minimizes risk of contamination. This allows V-CRT® to provide a number of advantages over existing concepts:
Fast decontamination allows for efficient product changeover
H2O2 decontamination of the entire cleanroom prior to each batch mitigates risk of microbial contamination
Continuous online monitoring of several variables helps ensure the effectiveness of the decontamination process
Containment approach follows a closed system concept, keeping the RABS doors closed at all times after decontamination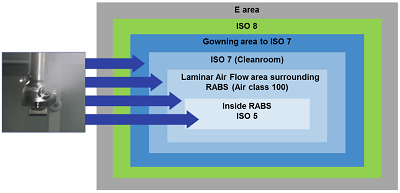 Automated decontamination process
The bottom line is that, by combining the benefits of isolators and RABS, V-CRT® achieves quality and safety standards that well exceed cGMP with a fast cycle time (approximately 3 hours) that reduces downtime and increases capacity utilization and flexibility for the customers.