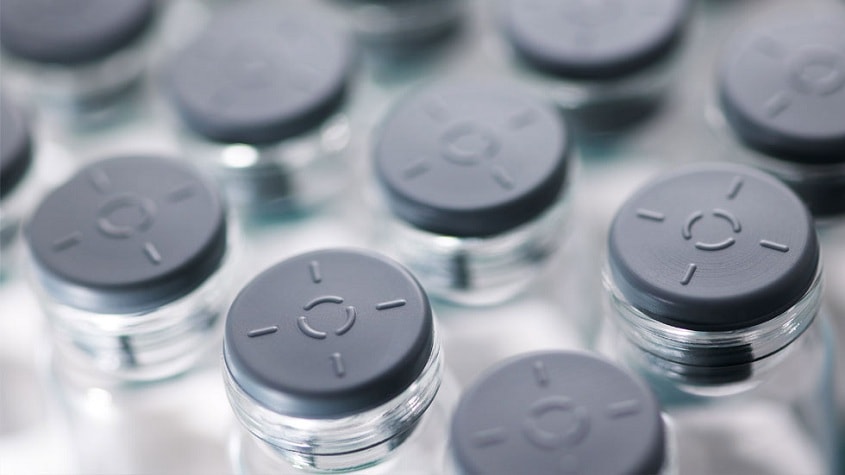 The relationship between pharmaceutical and biopharmaceutical companies and drug delivery system manufacturers has evolved over the past 20 years. In the past, the relationships were purely transactional, but this has changed over the last two decades.
An increase in sensitive biologic drugs that require very specific packaging, containment and delivery to maintain efficacy and safety is changing the dynamics of how the two industries work with each other.
Today,pharma companies are looking for ways to reduce internal resources.The companies expect more ownership of the supply chain to fall on their drug delivery system partners, including drug handling, cold chain storage, sterilization, analytical testing, and patient delivery.
The rise in biologics
As treatment options for various conditions evolve, Quintiles IMS Institute predicts that biologic treatments for autoimmune diseases –such as rheumatoid arthritis, psoriasis, ulcerative colitis, Crohn's disease, and a range of related disorders – will continue to see increasing usage across geographies, and spending on these therapies will reach $75-90 billion by 2021.1
As more biologics and biosimilars come onto the market, patients around the world have new options for the management of their chronic conditions. However, maintaining the safety and efficacy of these cutting-edge therapies can present unique challenges with packaging, containment and delivery for pharmaceutical manufacturers.
To begin, many biologic drugs are sensitive, creating potential for interaction with containers and packaging components. Areas of concern include potential delamination of glass vials, interaction with silicone oil and tungsten from glass syringes, and extractables and leachables from elastomeric closures. All these issues may compromise a drug's quality and potentially put patients at risk. Additionally, some biopharmaceuticals require storage at extremely cold temperatures. Such nuances inherent to these advanced therapies are leading drug manufacturers and their providers to think differently about the supply chain, containment and delivery to better ensure drug efficacy and patient safety throughout a drug product's lifecycle.
To that end, pharmaceutical manufacturers are now making packaging and delivery systems an integral component of drug development and research, as opposed to an afterthought that is addressed right before bringing a therapy to market. Increasingly, pharmaceutical and biopharmaceutical companies are moving toward polymers, instead of glass, for containment. Additionally, they are adopting innovative approaches to drug delivery that strike the balance between high-quality drug containment and user-friendly design.
Lastly, they are reexamining the supply chain, especially in cases where the drug needs to be stored in temperature-specific environments throughout the supply chain.
Biologics, glass containment and cold storage
Disruptions in the pharmaceutical supply chain happen all too frequently and, according to the American Society of Health-System Pharmacists, can lead to drug shortages that impact patient care . Ensuring supply chain continuity is critical for safely and effectively delivering medicines to patients.
Drug products such as biologics, which can require cold or even cryogenic storage throughout the supply chain, put an added emphasis on pharmaceutical manufacturers to ensure proper handling, storage, transportation and dispensing. Maintaining a secure "cold chain" during the storage, handling and transportation of temperature-sensitive drugs not only assures product quality and integrity for the benefit of the patient, but also helps to keep the manufacturer, hospital, pharmacist, physician and nurse in compliance with various laws, regulations, guidelines and codes.
However, maintaining container closure integrity (CCI) during cold storage can be difficult. Concerns about CCI failure have been raised for the storage and shipment of pharmaceutical products in rubber-stoppered vials under cold conditions (e.g., -80°C or dry ice).
This temporary loss of CCI under cold conditions can allow dense gas from the surrounding low-temperature storage environment to leak into the stored vial. The ingress of this gas can contribute to loss of efficacy of the stored drug product due to both interaction with the gas as well as over-pressurization of the vial. After the rubber stopper has regained its elastic properties and reseals the vial, the head space pressure of the vial increases as the cold, dense gas warms to room temperature. If a glass vial has a micro-crack or micro fission, there can be sterility or breakage issues when brought down to the cryogenic temperatures needed for some biologics. When dealing with a sensitive drug product that may contain a live virus, this can quickly become a safety risk.
A cyclic olefin polymer (COP) vial provides an advantage in this area. Unlike glass, COPs have tighter dimensional tolerances, meaning that when a stopper is placed on a COP vial and then topped it with an aluminum seal, the end result is a more consistent product.
Cold chain products need to be packed in such a way that ensures that the required temperatures are maintained throughout their labeled shelf-life. Any deviation from the ideal environment can jeopardize the drug's quality, resulting in loss of potency, efficacy, or even safety concerns.
Regulating the cold chain
Temperature mapping, qualification and monitoring can help establish the temperature distribution within the storage area or transport.  Understanding the design of the room or container – such as a truck, warehouse, reefer container or ship – can help to locate hot and cold spots. Electronic data logging monitors the environment so that the desired temperature range can be maintained throughout the room, avoiding extreme temperatures.
In the event of an emergency, such mapping can help to determine the time required for conditions to return to the specific parameters required by the drug, which in turn can help determine if the product has exceeded it's temperature excursion limits and ensure its efficacy has been maintained.
Qualification of temperature-controlled road vehicle and storage areas, as well as temperature and humidity monitoring systems for transport operations can help to ensure validation of the environment – enabling compliance with regulatory guidelines and cGMP principles.
Partnering for quality
As biopharmaceutical companies continue to develop more biologic drugs, they will benefit from engaging with drug delivery system contract manufacturers. These manufacturers are attune to thinking about the entire supply chain, especially as it relates to temperature-sensitive drug products. It will also be important for the drug delivery system partner to offer the latest technologies, such as COPs, that can help resolve issues related to drug transportation in cryogenic environments.
In the end, the beneficiary is not only the pharma company, which can avoid costly efficacy issues or potential recalls with this technology, but ultimately, also for who matters most, the patient.
Reference:
1.QuintilesIMS Institute. Outlook for Global Medicines through 2021: Balancing Cost and Value. December 2016.