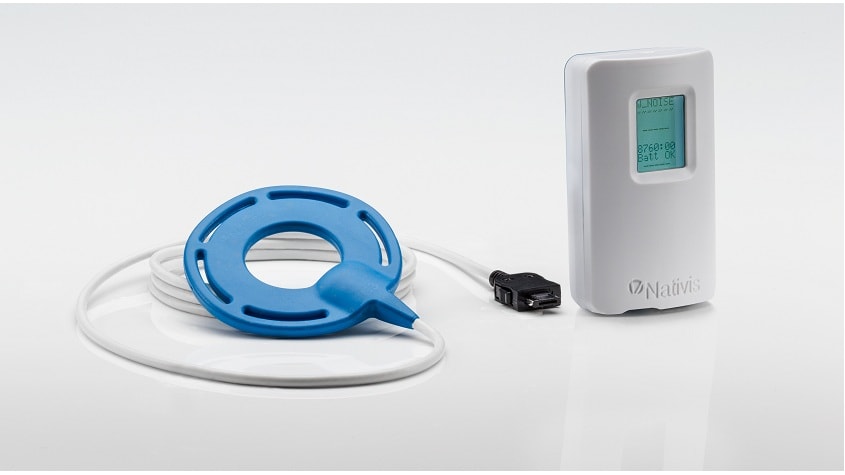 In late 2015, I was approached by the board of Nativis, Inc.to take on the leadership of the company, by then a 13-year-old "startup."
I had already been on the board of directors for over two years and through first-hand experience understood that the technology being developed was fascinating and had the potential to shatter standard industry practices. The opportunity was too attractive to pass up. I started as president, chief executive officer and chairman on January 1, 2016.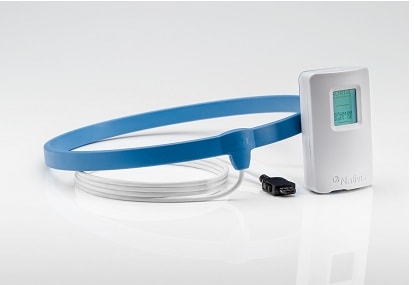 Having been in the biotechnology industry for over 30 years, and having founded a company that went public in 2012 and was acquired in 2015, I knew what to expect by taking on a startup challenge. Nativis is a device startup, and my experience was in the biotech sector. Nevertheless, Nativis is different! The technology may look and feel like a device, but the clinical results we are seeing are therapeutic-like.
A Seattle-based, clinical stage therapeutic device company, Nativis had invented and patented a groundbreaking technology that utilizes precisely targeted, ultra-low radio frequency energy (ulRFE®) to specifically regulate metabolic pathways on the molecular and genetic level – without chemicals, radiation or drugs – delivered via a simple-to-use, non-invasive investigational device called Nativis Voyager®.
The Voyager system consists of a component that looks much like a headband connected via a wire to a controller device about the size of a pager,which is loaded with the digital WAV file that delivers the effect (in one of its embodiments) of a well-known, and characterized chemotherapy drug that works through mitotic inhibition. The headband component emits an electro-magnetic field that permeates the entire brain, including any malignant tumors within it, and inhibits cell division within the tumors.
This action essentially replicates the effect of the chemotherapy, with no observable toxicity or harmful side effects to date, while avoiding the problem with most drug therapies of getting the drug molecules past the blood brain barrier. We believe there is a virtually limitless number of digital files that can be identified, measured and loaded onto the controller to deliver, through "playing" different digital WAV files,"drug-like" effects that will help patients with various pathologies, such as pain, CNS disorders and other types of cancer, to name a few – thus the device could be said to provide "a symphony of cures."
I realized that if this technology proved feasible– and we are testing that feasibility through clinical trials and research we are conducting on many levels today — Nativis could well be capable of developing a platform of ulRFE products aimed at transforming disease treatment on a global scale. These products providing drug-like effects would have additional benefits, as well; for instance, they would not be subject to spoilage or loss of effectiveness due to delivery time frames, or limited shelf life or exposure to temperature variations. Moreover, the technology could potentially be used in a wide range of applications other than human health, including agriculture, bio-fuel production and veterinary medicine, to name a few.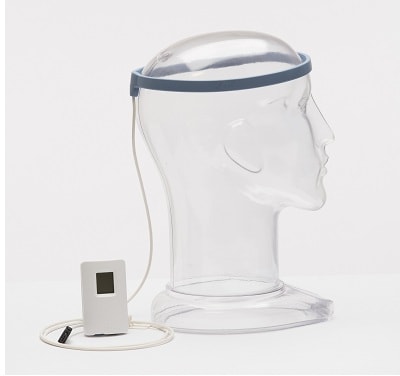 Nativis' focus has been on the treatment of patients with brain cancer (initially, glioblastoma), who are not well served by conventional standard of care therapies, which often result in poor outcomes and devastating side effects. Additional pre-clinical work is being conducted or planned for other types of brain cancers, melanoma, lung cancer, pancreatic cancer, inflammatory disease and pain.
In September, Nativis announced that based on encouraging safety and survival data, the current feasibility study in recurrent GBM, NAT-101, will be expanded to enroll up to 32 more patients in a combination therapy arm – i.e., Nativis Voyager® plus a standard chemotherapy drug. This study will be conducted at 10 or more clinical sites in the US. In addition, a feasibility study in up to 11 patients newly diagnosed with GBM, NAT-109, will begin enrolling patients at multiple sites in the US. In this new feasibility study, patients will be treated with Nativis Voyager® plus standard of care – i.e., temozolomide and radiotherapy – following surgical resection.
We have made the first big step in implementing our strategy to license our technology to firms with experience in the various spaces in which Nativis is developing product. Earlier this year, Nativis announced an exclusive license agreement with Teijin Limited of Japan for the development and commercialization of Nativis' proprietary technology for the potential treatment of GBM in the Japanese market. Teijin Limited is a comprehensive Japanese company expanding businesses in high-performance materials, pharmaceuticals, home healthcare, product converting and information technology. The company is in active discussions with several other potential global partners.
The recent successes in our clinical trials in GBM have provided us the opportunity to expand our outreach to other kinds of patients. On the horizon, we have begun pre-clinical work to determine if ulRFE can help treat diffuse intrinsic pontine gliomas (DIPG), a highly aggressive, deadly and difficult to treat brain tumor found at the base of the brain in young children. There is no known effective treatment for this heartbreaking affliction.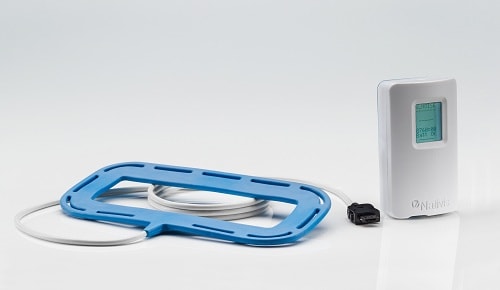 In the agbiotech arena, Nativis recently published results of using the same Voyager system technology in proof of concept research to increase the output of oils from algae by altering specific enzyme levels in Chlamydomon as reinhardtii.Preliminary data provided a bright outlook for the Voyager system technology, which appears to be feasible and safe for the tailoring of algae to produce up to 25% faster growth and output. This could also lead to developing algae in greater concentration for cosmetics, nutraceuticals, and/or feed stock, all without using any physical chemical interactions. Increasing the output of anything by 25% with minimal extra expense is exciting in any industry.
Our veterinary medicine research partners have used Nativis technology in a canine open label trial involving more than 200 dogs with naturally occurring malignancies with ulRFE A1A. With partial and complete responses confirmed in the dogs with more than 20 different tumor types, response was observed as soon as 14 days after initiating monotherapy. One example canine patient with refractory plasma cell tumor was fully healed and tumor free in 8 weeks. This pet would likely have had to have a limb removed to save its life without the therapy provided by the Voyager system.
Next to developing a promising technology, funding is always the toughest task for any startup. To date, Nativis has raised over $60 million, and we recently announced the engagement of a global investment firm to lead implementation of a round of institutional fundraising for us. Most likely, funds will be raised and available in 2018, to be used for expansion of the company's clinical trials and identifying additional diseases for treatment.
We will continue to seek licensing partners in all sectors related to human, agriculture, bio-fuel and veterinary science.2018 may well be the breakout year for Nativis. With more licensing deals in discussion and an array of research partners working in many designated sectors, next year promises to be an exciting year for this now 15-year-old"startup" – standby for more!