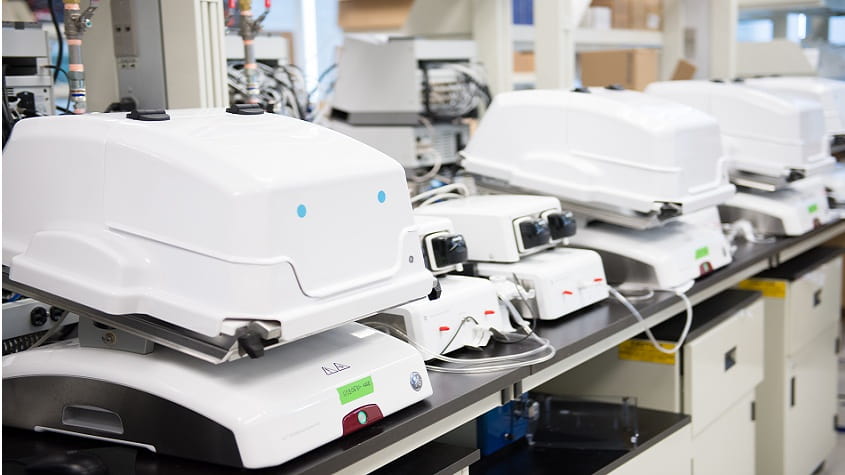 Stem cell science has made huge progress since the early 1960s when Canadian researchers James Till and Ernest McCulloch discovered blood stem cells and advanced medical research across the globe.
Today, the Alliance for Regenerative Medicine estimates there are more than 775 companies working in regenerative medicine or advanced therapies developing products that include cell-based therapies, biologics, tissue-engineered cells, biomaterials and implantable devices, to name a few.
The field of cell therapy, which involves putting cells into a patient's body – either their own or from a donor – to grow, replace or repair damaged tissue to treat diseases is exploding onto the biotech scene and is currently valued at USD$3 billion with over 800 clinical trials in progress and more than 40 companies developing redirected T cells or natural killer (NK) cells for therapeutic use1 .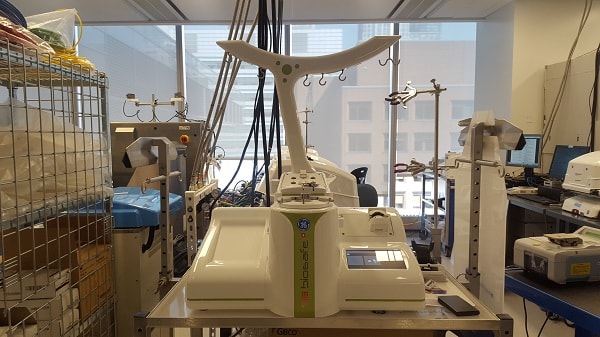 In August, the U.S. Food and Drug Administration (FDA) approved the first chimeric antigen receptor T cell (CAR-T) therapy and the world took notice. Novartis' Kymriah uses a patient's own re-engineered T-cells to find and kill cancer (B-cell precursor acute lymphoblastic leukemia (ALL) that is refractory or in second or later relapse).
In October, the FDA approved the second therapy using CAR-Ts for cancer: Gilead's Yescarta (developed by Kite Pharma).
Despite this exciting news, the International Society for Cellular Therapy (ISCT) acknowledges there remain hurdles that the industry must overcome to effectively translate cost effective therapies to reach patients. In an August news release issued by ISCT ((see footnote 1), the following unattributed statement was made:
"Whilst the milestone passed by Novartis is very significant, there are still many more future challenges to overcome for CAR-Ts and cell and gene therapy treatment to become routine options for patient treatment. Commercialisation, market access, patient and physician adoption, cost/benefit discussions and reimbursement are still considerable challenges for the entire sector. Manufacturing scale up still continues as a critical challenge."
Enter the Centre for Advanced Therapeutic Cell Technologies (CATCT).
CATCT is a collaboration between GE Healthcare, the Government of Canada and CCRM – a leader in developing and commercializing regenerative medicine technologies, and cell and gene therapies.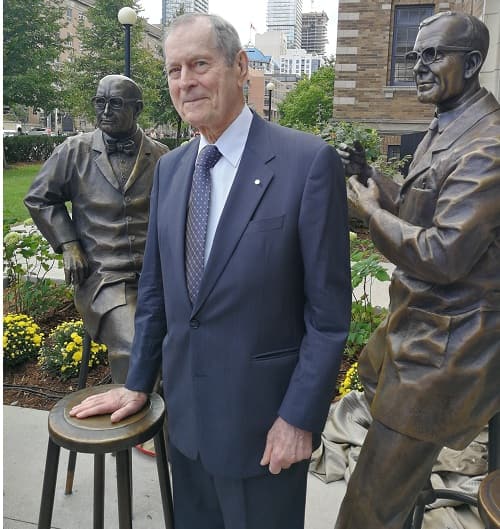 Launched in January 2016 in the MaRS Discovery District in Toronto, Canada, with CAD$40 million from GE and the Federal Economic Development Agency for Southern Ontario (FedDev Ontario) (evenly split), CCRM has built a 10,000 ft2 state-of-the-art facility and hired a team of CCRM and GE employees – called BridGE – to industrialize cell manufacturing through improved process development.
"Since our launch in 2011, cell manufacturing has been a focus area at CCRM and developing advanced manufacturing solutions is right in our wheelhouse," says Dr. Michael May, President and CEO, CCRM. "With CCRM's scientific and technological expertise, and GE's deep knowledge of bioprocessing, plus the support of the Canadian government, this partnership was ideal for all parties, but the global regenerative medicine community will also reap the benefits."
The team now offers process development services to cell therapy manufacturers to help them take often manual and complex processes and transition them into industrial-scale manufacturing solutions for their therapeutic products.
"The FDA's approval of Kymriah and Yescarta highlights that we need to quickly find scalable and affordable solutions for CAR-T cell manufacturing to respond to all the pharma companies and biotechs racing to bring these cell therapies to the market, " says Dr. Elizabeth Csaszar, Development Manager, BridGE, CCRM.
The work being done in CATCT will be important to advance the cell therapy field and it is exciting for patients.
For example, the BridGE team is developing a fully closed and coupled upstream and downstream CAR-T manufacturing process and evaluating several novel cryopreservation reagents and strategies to enable robust and efficient production of T cells.
"Now that we've got a good handle on blood cancers with CAR-T, the next big opportunity is making this work for other applications such as solid tumors," says Dr. Aaron Dulgar-Tulloch, Director, BridGE, GE Healthcare. "If we can do that, this will be a totally new field for cancer treatments compared to where we are today."2
Cell manufacturing is in good hands, but other challenges remain.
The regulatory and reimbursement landscape for cell therapies

Gaining regulatory approval for a cell therapy is possible – as we've witnessed – but not simple. As David Pettitt and David Brindley write:
"A number of regulatory barriers are impeding the progress of cellular based therapeutics and reducing their potential clinical impact. This is due to a number of factors but includes concerns regarding evidentiary standards, the need to navigate through convoluted regulatory pathways and the time 'lag' between technological progressions and accompanying regulation."3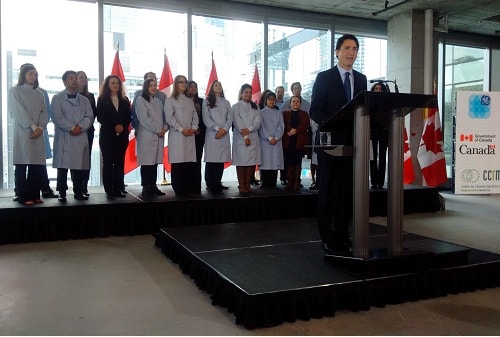 Everyone remembers how things worked out for Osiris Therapeutics and Prochymal, an allogeneic (donor) stem cell therapy based on mesenchymal stem cells derived from the bone marrow of adult donors.
In 2012, Canada was the first regulatory authority in the world to approve Prochymal (or any other stem cell therapy) to treat children with acute Graft versus Host Disease. Health Canada gave Prochymal marketing approval in Canada (with conditions), which means the manufacturer can market the drug to health care practitioners.
Five years later Prochymal, which Osiris priced at USD $200,000,4 is still not being marketed or reimbursed in Canada (or elsewhere).
Certainly a challenge for cell therapy reimbursement is the high price tag. There are several reasons for this.
First, there is the high cost of manufacturing them, from higher facility and labour costs, materials, equipment and testing – during research, during development and scaled manufacturing.
Cell therapies are also tricky to deliver. Signals' blogger Natasha Davie says you need to decide whether your product is going to be frozen or fresh and if your manufacturing strategy will be centralized or decentralized.5
Lack of competition means manufacturers can set their own price and small markets mean manufacturers will need to charge more per patient as a result of having fewer patients (when we are looking at orphan diseases).
The potential for cell therapies to cure, not simply treat symptoms, is also justification for the high cost. The popular argument is that the one-time, up-front cost may be extremely high, but when compared to health-care costs of treating sick patients, governments and insurers save money over the long-term.
Finally, there is a desire and need to be profitable after billions of dollars spent on R&D.6
These are significant problems to tackle, but not insurmountable, especially with so many passionate people and organizations working towards the same goals.
The recent approvals by the FDA may herald a new era of cell therapies available to patients to quiet the skeptics and justify the years and billions spent on R&D. We've reached this milestone in Dr. Till's lifetime. It's amazing to ponder what the next 50 years will bring.

Reference:
1.http://www.celltherapysociety.org/news/361487/ISCT-Revises-Cell-and-Gene-Therapy-Industry-Forecast-Following-FDA-Novartis-CTL019-Approval.htm
2.http://newsroom.gehealthcare.com/race-to-market-collaborating-to-accelerate-cell-therapy/
3.https://www.regmednet.com/users/3641-regmednet/posts/16428-the-commercialization-of-cell-and-gene-therapies-regulatory-challenges
4.http://busaconsultingllc.com/scsi/organelles/the_next_stem_cell_controversy.php
5.Signals is a blog published by CCRM that provides insiders' perspectives on the world of stem cell and regenerative medicine.
6.Credit to Dr. Alexey Bersenev for articulating the issues in http://celltrials.info/2016/09/06/pricing/