Top Stories
Biologics offer new therapy options for numerous diseases: They are already used to treat cancer and autoimmune diseases such as rheumatoid arthritis as useful alternatives to standard therapies.
Optima Pharma and Charité – Universitätsmedizin Berlin are developing a concept for the automated production and filling of cell and gene therapeutics.
Digital Science, a technology company serving stakeholders across the research ecosystem, welcomes two US-based startups to the Digital Science family of companies: automated reproducibility assessment tool, Ripeta, and data science platform, Gigantum.
Pfizer has revealed new Phase 2 data on its 20-valent pneumococcal conjugate vaccine candidate, known as PF-06482077 (20vPnC)
Biokin Pharmaceutical Co. Ltd. a leading pharmaceutical company with operations in China and U.S., and Cryoport, Inc. , the world's leading temperature-controlled logistics company dedicated to the life sciences industry.
Clinerion will offer its services to hospitals in Georgia, bringing them access to international clinical studies and the use of Patient Network Explorer for academic research. Georgian Medical Software – MEDSOFT, an EHR supplier, will support Clinerion in expanding its footprint in Georgia.
Vetter, a global operating Contract Development and Manufacturing Organization (CDMO) announced that a significant level of expansion activities are nearing completion at its US clinical manufacturing facility located at the Illinois Science & Technology Park in suburban Chicago.
DuPont announced it has completed construction on a new, state-of-the art probiotics fermentation unit at its Rochester, New York, facility.
STA Pharmaceutical Co., Ltd., (WuXi STA) – a subsidiary of WuXi AppTec – announces that its new drug product manufacturing facility in Waigaoqiao Free Trade Zone of Shanghai has passed its first GMP inspection by the European Medical Products Agency (MPA).
Clariant, a focused and innovative specialty chemical company, announced the launch of a new standard tube/desiccant stopper product, created and sized to serve the needs of the Vietnam market.
SkyCell is introducing a comprehensive insurance against product loss called "Peace of Mind Insurance".
In order to eliminate the risk of product loss for its clients, the Swiss-based manufacturer of the world's safest temperature-controlled containers for pharmaceuticals is providing a hassle-free insurance add-on with coverage of up to US$ 4 Million per container. Backed by a multinational commercial insurance company, SkyCell is the only provider of pharma containers to offer such a defacto temperature performance guarantee for the transport of temperature-sensitive pharmaceuticals.

Common practice today is that all players in the pharma supply chain – freight forwarders, airlines and packaging companies exclude any financial responsibility in case of temperature excursion. This leaves all the risk with the pharma manufacturer. SkyCell's new "Peace of Mind Insurance" add-on closes this gap.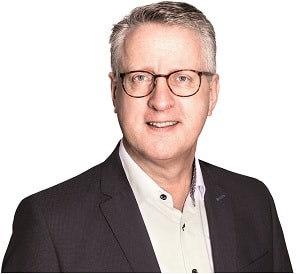 "We want to give all our clients a peace of mind when shipping their sensitive pharmaceuticals and to stop worrying about temperature excursions. On top of providing them with the safest pharma containers in the market, our "Peace of Mind Insurance" systematically eliminates the financial impact of product loss," said Richard Ettl, CEO of SkyCell. It's impeccable and audited track record enables SkyCell to get coverage of up to US$ 4 Million product value per container.

With the award-winning and quality audited performance of its temperature-controlled pharma containers, SkyCell is constantly pushing for innovation and better services for its clients. For every shipment, SkyCell experts use the SkyCell Transport Planner's risk assessment to define lane SOPs together with the shipper, freight forwarder and airlines, producing a comprehensive lane risk analysis even for shipments to remote destinations. "Our SkyCell Transport Planner helps us to identify the risks, mitigate them and insure them. With our new insurance offering, we want our clients not to have the slightest doubt about the safe transport of their valuable cargo anymore. This is an absolute novelty in our business" said Marrie Groeneveld, Chief Commercial Officer at SkyCell.

SkyCell's outstanding quality was just recently verified by one of the Big Four international audit companies. In their study, the auditors scrutinized and audited all SkyCell shipment results of the last 12 months. According to the results of the study, temperature excursions happened only during 0.1 percent of the transports with a SkyCell container.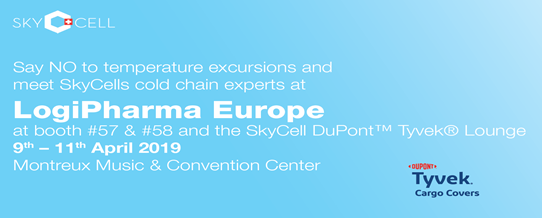 SkyCell is a leading manufacturer of temperature-controlled containers for pharmaceuticals, offering the safest logistics service within the pharmaceuticals industry. 14 of the 20 largest pharmaceutical manufacturers globally have independently validated the service offering of SkyCell and implemented its usage into their supply chain. In only six years, SkyCell became the fourth largest container company and has the largest fleet of Internet of Things plugged-in containers in the world for the shipment of temperature controlled pharmaceutical products by air.

About SkyCell:SkyCell is the 4th largest pharma airfreight container provider with the mission to supply the safest pharma containers worldwide. This is achieved through the unique combination of hardware, software and service, enabling our clients to master logistical challenges and eliminate temperature excursion.

14 of the top 20 pharma companies have tested and verified SkyCell as the safest solution on the market, with less than 0.1% temperature deviations since launch. The efficient insulation and cutting-edge cooling technology enable the containers to keep the temperature for 160h+. All containers are equipped with IoT sensors, leading to a seamless supply chain through global tracking and monitoring. Based in Switzerland and with a global service station network, SkyCell is serving pharma companies around the world. For more information visit www.skycell.ch
SkyCell, the Swiss-based manufacturer of the world's safest temperature-controlled containers for pharmaceuticals, and Air France KLM Martinair Cargo will expand their existing collaboration.