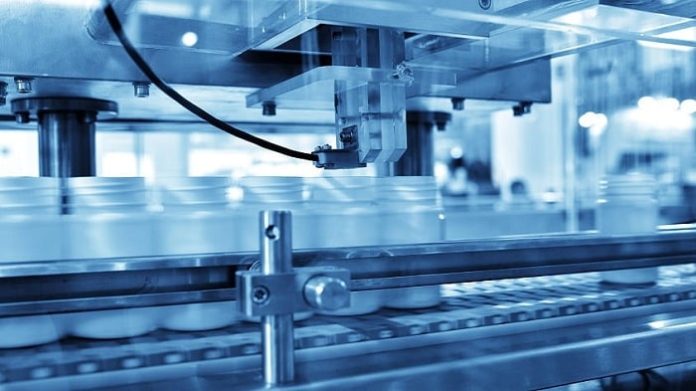 According to Marcelo Cruz, Director Business Development and Marketing at Tjoapack
One of the key trends transforming the pharmaceutical industry in recent years has been the growth of biopharma products to treat chronic diseases, such as diabetes. This will continue in 2021 and beyond, as the population continues to age, resulting in increased diagnoses of long-term illnesses.
The rise of biopharma is driving growth in the use of parenteral drugs, particularly injectables, as such drug delivery methods are often the most effective for delivering biopharma treatments. In addition, companies continue to explore the delivery method for small molecule products to improve treatment efficacy. According to Markets and Markets, we can expect the injectables market to grow to $624.5 billion by the end of next year1.
This booming demand for injectables will increase pressure on manufacturers to find new ways to support better patient access in 2021 by developing new technologies designed to simplify self-administration. Given the need to ease pressure on global health services that are over-stretched as a result of COVID-19, we can expect to see wider adoption of such self-administered dosage forms throughout 2021.
Prefilled syringes are one key self-administered dosage form we can expect to enjoy growth in 2021. Already filled with the required dose, and contained in sterile packaging, these are easy for patients to administer themselves in their own home, without expert supervision.
To meet new demand for prefilled injectables in 2021 and beyond, however, drug companies will need to ensure they have the capacity not just to produce but to package these specialised dosage forms. Prefilled syringes are particularly complex to package, due to the requirement for additional components, such as needles or alcohol pads. The design of the syringe may also vary according to the treatment being packaged, adding to the complexity.
Many companies don't have the capabilities in house to deliver these packaging requirements, so need expert support. Contract packaging organisations (CPOs) are well placed to provide this, offering the capacity, flexibility and expertise to meet the growing demand prefilled syringe packaging on behalf of drug companies. By working with such partners, drug companies can ensure they are able to adapt to the rise in injectables and stay competitive not just in 2021 but well into the future.
About Marcelo Cruz
Marcelo Cruz is Director Business Development and Marketing at Tjoapack. With over a decade of experience in the pharmaceutical industry, and over 15 years of driving global strategic marketing and sales, Marcelo is responsible for the overall Business Development strategy and organic growth activities at Tjoapack.
In his role he also leads the development and implementation of inbound and outbound marketing strategies to accelerate lead generation and drive the wider commercial strategy for the business.
References
Vibalogics GmbH – 2020 review and 2021 industry outlook
The race for a COVID-19 vaccine throughout 2020 highlighted the important role of viral vectors in the virotherapy and vaccine sectors in delivering effective vaccines and pharmaceutical treatments. It also demonstrated the industry's impressive agility and ingenuity.
As the end of this race approaches, we will see many virotherapy developers return to focus on their pre-COVID projects – particularly those in the viral vector gene therapy and oncolytic virus space. Many of these projects will benefit from lessons learned by the sector during the COVID-19 outbreak, helping to speed up their successful development.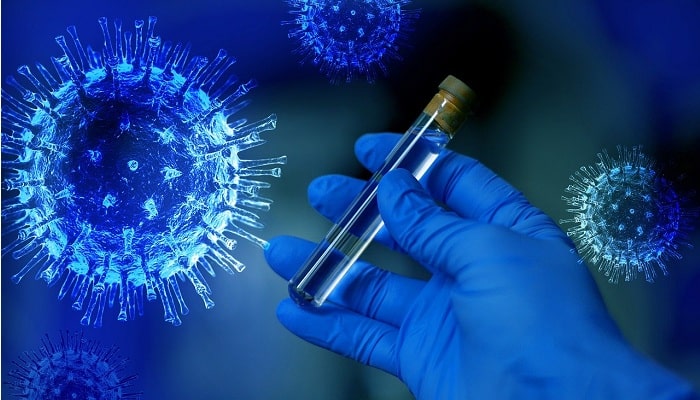 For example, the outbreak highlighted the benefits of collaboration, such as outsourcing drug development and manufacturing to viral vector specialist CDMOs. These partners offer a number of benefits, particularly to smaller biotechs with limited funds to invest in their own capacity.
There is a very real need in the industry for additional biologics manufacturing capacity. CDMOs can provide the infrastructure to develop and manufacture new treatments, eliminating the need for customers to invest in their own costly construction and expansion projects. This saves biotechs money and significantly shortens the time-to-market for their virotherapy innovations.
Moreover, CDMOs have the flexibility and agility to adapt their lines in order meet customers' unique requirements and changing demands. Vibalogics, for instance, is currently investing in expanding its German facility, providing new, modular lines to increase capacity and further enhance its adaptability for future projects.
This flexibility, ready-made capacity and convenience has been vital for CDMOs in the virotherapy space during the outbreak and will continue to be important in 2021 and beyond in order to meet growing demand for viral vector treatments. We estimate virotherapy development and manufacturing capacity will need to increase by 80% over the next decade to meet demand, and Vibalogics is playing its part to deliver this.
In addition, the supply chain disruptions experienced at the beginning of COVID-19 led to demand by virotherapy and other pharmaceutical companies for the localisation of their supply chains.
This onshoring process looks set to continue through 2021 and beyond, making it crucial for CDMOs and other suppliers to ensure they have a reliable local presence in each of their target markets. Vibalogics is doing just that – we have recently invested in a new facility in Boston, Massachusetts, to enhance the support we offer our North American customers and provide late phase and commercial manufacturing capacity to support our early phase services in Germany.
2021 looks like it will be a landmark year for virotherapy. By working with expert, reliable CDMO partners, biotechs will be well placed to stay ahead of the trends impacting the sector so they can succeed and thrive over the coming months.
According to John Ross, President at Mayne Pharma U.S and Metrics Contract Services
2020/2021 trends and predictions
Covid-19 and the relentless pursuit for vaccines and other therapies for the virus have rightfully been the primary focus in pharma in 2020. Behind the scenes, a vast amount of development and clinical work in small molecule oral solid doses (OSDs) has continued to progress.
These products remain the largest segment of the market both in development candidates and commercially approved drugs. Over the last five years (2015-19), between 70 and 80% of New Molecular Entities (NMEs) approved by the FDA were small molecules. In 2019, 68% of the small molecules approved were delivered through oral dosages1.
In the development pipeline, oral delivery routes have remained prevalent despite the increasing popularity of injectables. Small molecules still dominate all clinical stages accounting for 60% of all products and 76% at the registration phase.2
While biopharma is gradually investing more in complex biologic molecules, the small molecule OSD development market has been and will continue to remain a priority for pharma. The inherent ease of use and patient-friendliness of OSDs, combined with stability and lower manufacturing costs means they will remain a dosing staple for years to come.
Reference
[1]https://dcatvci.org/6621-market-watch-dosage-form-development-and-manufacturing
[2]https://d2akihtr51eb46.cloudfront.net/wp-content/uploads/2020/06/Global-Report-Part-4.pdf
2021 trends commentary  – ChargePoint Technology

The pharmaceutical industry in 2021will be shaped by the growing calls for the onshoring of supply chains from governments around the world.
These calls are a response to the severe shortages of APIs and other vital ingredients at the height of the first wave of the COVID-19 pandemic1, caused by the closure of API manufacturing facilities during the Q1 economic shutdown.
Facing questions about how to make the pharmaceutical supply chain more resilient in the event of future supply disruption, governments including the US are considering incentivising the onshoring of the API supply chain. India has already taken action, with a new scheme to encourage domestic pharma companies to source their raw materials and APIs from local partners and rely less on suppliers based overseas.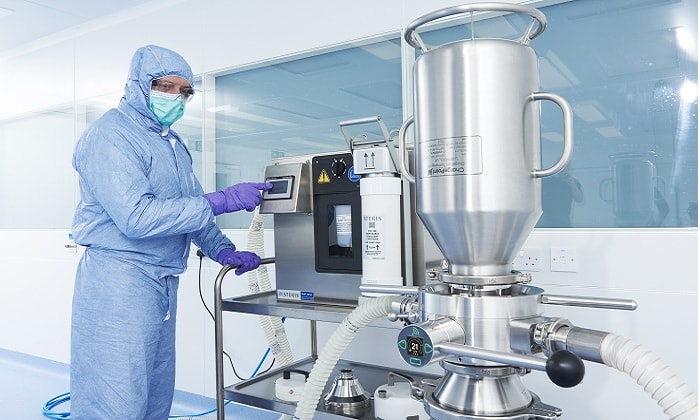 Such onshoring will have a number of challenges for the pharmaceutical industry around the world. For drug producers in Europe and North America, it may raise production costs, as they will be sourcing from relatively expensive regional partners, instead of lower-cost Asian manufacturers.
However, as demand increases for domestic API suppliers, it is likely we will see local producers boost investment in their existing production capacity and even establish new facilities, stimulating sector growth. We may well also see new investment in key target markets from international API producers keen to continue to serve overseas customers in an age of localisation.
For those suppliers of APIs looking to attract new domestic customers, they will need to ensure any equipment they invest in doesn't just offer enhanced efficiency to maximise their return on investment. It also needs to ensure the integrity of aseptic processes for those medicines that require them, as well as minimise the risk of operators coming into contact with harmful high potency APIs.
With this in mind, they should invest in high-performance engineering controls in order to ensure validated containment and sterile ingredient transfer. This way, they can ensure they can thrive in a localised pharmaceutical sector while also ensuring high product quality and ultimately, operator safety.
Reference
[1]https://www.sciencedirect.com/science/article/pii/S1551741120306112