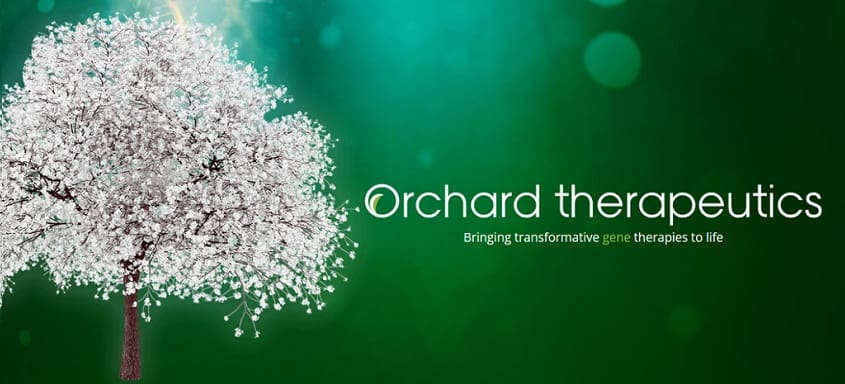 Orchard Therapeutics , a clinical-stage biotechnology company dedicated to transforming the lives of patients with rare disorders through innovative gene therapies, announced the opening of a second facility for technical operations in the San Francisco Bay Area.
In combination with the existing Foster City site, the new facility located at 1360 O'Brien Drive, Menlo Park, Calif., quadruples Orchard's laboratory footprint for the technical operations that support development and validation of processes and controls for the manufacture of the Company's ex-vivo lentiviral gene therapy products.
Stewart Craig, Ph.D., chief manufacturing officer of Orchard, said, "Since the start of its technical operations in April 2016, Orchard has made significant progress in building a world-class team of experts for the development, manufacture and delivery of our ex-vivo gene therapy product pipeline. Opening of the new Menlo Park facility represents the next step of a phased plan to establish a fully integrated infrastructure for the company's Technical Operations.
" Dr Craig added that "Even as we open the new Menlo Park site, we are already evaluating sites for a further custom-built facility in the Bay area to provide another threefold increase in our overall capacity with additional operational capabilities by 2019."
Orchard's pipeline includes transformative clinical and pre-clinical stage autologous, ex-vivo lentiviral gene therapies for primary immune deficiencies and inherited metabolic disorders. The Company's lead product, OTL-101, for the treatment of adenosine deaminase severe combined immunodeficiency (ADA-SCID) is in late-stage development and is anticipated to progress to a Biological License Application with the FDA in 2018. The OTL-101 development program has received a $19 million award from the California Institute for Regenerative Medicine (CIRM).
Mark Rothera, president and chief executive officer of Orchard, added, "The new facility in Menlo Park reflects the rapid growth of our pipeline of transformative gene therapies. In concert with our facility expansion, we look forward to continuing to attract first class technical and management talent to the many career opportunities we are creating in our California operation."
About Orchard Therapeutics
Orchard Therapeutics is a privately-held clinical-stage biotechnology company based in the UK and in California, US. Orchard is dedicated to transforming the lives of patients with rare disorders through innovative gene therapies.
Orchard works in partnership with some of the world's leading centres in gene therapy, including University College London, Great Ormond Street Hospital for Children NHS Foundation Trust, the University of Manchester and Central Manchester University Hospitals NHS Foundation Trust, the University of California Los Angeles and Boston Children's Hospital.
In 2016 the company was named a Fierce 15 Company by Fierce Biotech. Also, Orchard and UCLA were awarded a $19 million grant from the California Institute of Regenerative Medicine (CIRM) in 2016 to advance the development of autologous ex-vivo lentiviral gene therapy in ADA-SCID.
About CIRM
At CIRM, we never forget that we were created by the people of California to accelerate stem cell treatments to patients with unmet medical needs, and act with a sense of urgency to succeed in that mission.To meet this challenge, our team of highly trained and experienced professionals actively partners with both academia and industry in a hands-on, entrepreneurial environment to fast track the development of today's most promising stem cell technologies.With $3 billion in funding and approximately 300 active stem cell programs in our portfolio, CIRM is the world's largest institution dedicated to helping people by bringing the future of cellular medicine closer to reality.
Contacts
Corporate contact
Sylvie Blanchier
+44 (0) 7469 935464
sylvie.blanchier@orchard-tx.com
Media contact
Allison Blum, Ph.D.
LifeSci Public Relations
+1 516 655 0842
Allison@lifescipublicrelations.com