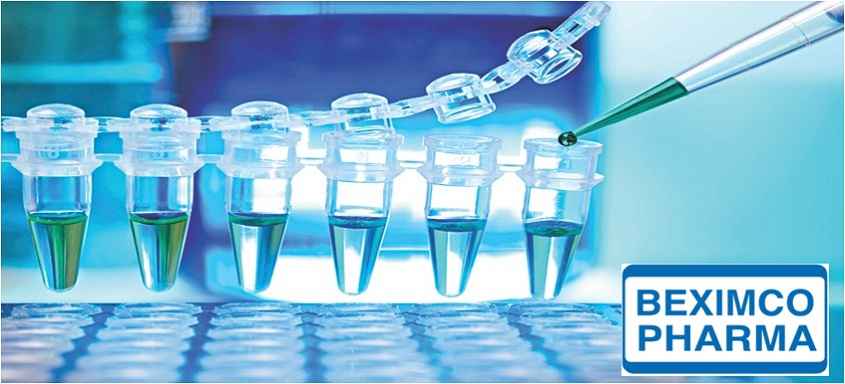 Beximco Pharmaceuticals Limited the fast-growing manufacturer of generic pharmaceutical products and active pharmaceutical ingredients, announces the creation of a joint venture with BioCare Manufacturing Sdn Bhd based in Malaysia, as the Company's first overseas manufacturing collaboration.
Under the terms of the JV, Beximco Pharma will provide full technical support to BioCare for the establishment of manufacturing facilities in Seri Iskandar Pharmaceutical Park, Perak, Malaysia to produce specialised pharmaceutical products. Beximco will be issued 30% of the equity shares in the JV company. BioCare will operate and fund the facility.
In the first phase of the project, an international standard metered dose inhaler facility has been created which has already received good manufacturing practices ("GMP") approval from Ministry of Health ("MoH") Malaysia.
Whilst it is expected that the JV's first sales from this facility will be made during 2017, the Company does not expect a significant contribution to its profits from the collaboration in the short term. However, the JV is an important testimony of the Company's technical capability as a generic drug manufacturer.
The JV is intended to manufacture and supply differentiated medical products, such as inhalers, under the Malaysian government's Economic Transformation Program. The Malaysian government's initiatives are aimed at increasing investment in the country's pharmaceutical industry to provide dedicated drug manufacturing facilities, improve generic drug capabilities, and promote local production to qualify for government procurement.
BioCare Group (M) Sdn Bhd, the majority shareholder of BioCare, has a strong presence in a range of key therapeutic segments in both government and private healthcare sectors in Malaysia.
Managing Director of Beximco Pharma, Mr. Nazmul Hassan MP, commented:
"This is our first overseas manufacturing collaboration and I believe our JV with BioCare will help address the unmet needs of patients and physicians by supporting the Malaysian government's initiative to promote the local pharmaceutical industry. This kind of collaboration is also in line with our aspiration to continue to strengthen our global presence as a generic pharmaceutical company."For further information please visit www.beximcopharma.com
Beximco Pharma
Nazmul Hassan MP, Managing Director
Tel: +880 2 58611001, ext.20080
SPARK Advisory Partners Limited (Nominated Adviser)
Mark Brady / Sean Wyndham-Quin
Tel: +44 (0) 20 3368 3551 / 3555
FTI Consulting
Simon Conway / Victoria Foster Mitchell
Tel: +44 (0) 20 3727 1000
About Beximco Pharmaceuticals Limited
Founded in 1976 and based in Dhaka, Bangladesh, Beximco Pharma manufactures and sells generic pharmaceutical formulation products and active pharmaceutical ingredients. The Company also undertakes contract manufacturing for multinational and leading global generic pharmaceutical companies. The Company operates from a 23 acre site in Dhaka and has manufacturing facilities for producing various drugs in different delivery systems such as tablets, capsules, liquids, semi-solids, intravenous fluids, metered dose inhalers, dry powder inhalers, sterile ophthalmic drops, prefilled syringes, injectables, nebuliser solutions, oral soluble films etc. Ensuring access to quality medicines is the powerful aspiration that motivates 3,500 employees of the Company.
Beximco Pharma's state-of-the-art manufacturing facilities are certified by global regulatory authorities of USA, Europe, Australia, Canada, GCC and Latin America, among others. The Company's products are sold to retail outlets, medical institutions and other pharmaceutical manufacturers in Bangladesh, in regional markets such as Sri Lanka, Nepal, Bhutan, Vietnam, Cambodia and Myanmar and in other markets overseas, principally in South East Asia, including Singapore, Taiwan, Malaysia, Indonesia, Philippines and Hong Kong; Africa, including South Africa, Mauritius, Kenya, Ghana, Ethiopia, Uganda and Nigeria; Central Asia, including Azerbaijan; Middle East, including Kuwait and Jordan; Pacific Island countries; Latin and Central American countries; Europe, including Austria, Germany and Romania; Australia and the US.