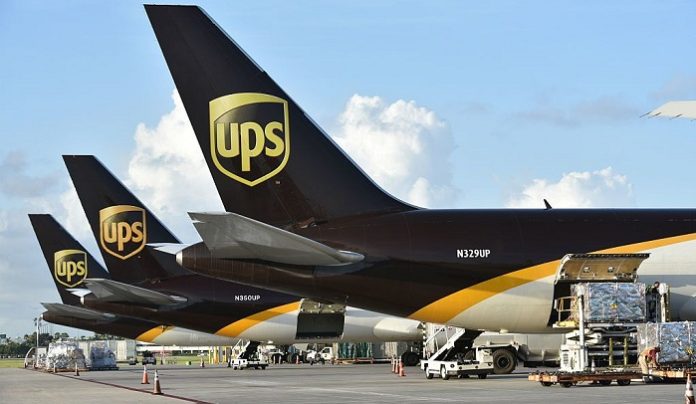 UPS announced that its services for pharmaceutical shipping in Germany are now Good Distribution Practice (GDP)-certified, meeting standards set by the European Union for the shipment of non-temperature controlled healthcare products for human use. With this certification granted by Deutsche Gesellschaft zur Zertifizierung von Managementsystemen (DQS), customers in the healthcare sector can be confident that their sensitive non-temperature controlled shipments are being handled with the highest level of care right up until the moment of final delivery.
"Healthcare packages containing pharmaceuticals or medical devices often require the highest standards for handling and transport—there is often so much more at stake than a typical package," said Frank Sportolari, president, UPS Germany. "When it comes to healthcare, we at UPS understand it's a patient, not a package. This certification will benefit all UPS customers and endorses what we and businesses have known for decades: UPS's smart global logistics network is designed to meet the exacting requirements of our customers."
The EU's healthcare-product distribution standards are set by the European Medicines Agency, describing the conditions that a wholesale distributor must meet to ensure that the quality and integrity of medicines are maintained throughout the supply chain journey. Following an audit, UPS's existing GDP-compliant procedures across its entire German network were certified to meet the specific requirements of the European Commission guideline 2013/C 343/01 for the non-temperature controlled transport of pharmaceutical products.
GDP certification is based on a range of assessment criteria, including quality control, employee training, safety, internal inspection procedures, and facility cleanliness. This certification means that the UPS network is suitable for shipping not only pharmaceuticals but also medical devices (implants, diagnostics and medical imaging), diagnostic products (including reagents), stable blood products, and cosmetics. Particularly for pharmaceutical and biopharmaceutical manufacturers, as well as for medical drug retailers, this certification is an endorsement of existing high standards throughout the supply chain that can reduce administration and simplify risk assessment processes when shipping with UPS.
This new certification demonstrates UPS's commitment to deepening its global supply chain footprint in the top-tier healthcare and life sciences segments. As part of this, UPS aims to inspire trust and empower innovation across the healthcare and life sciences ecosystem. Four pillars will drive the company's long-term logistics strategy for transportation, warehousing and distribution of critical healthcare and life science goods: quality assurance, visibility, control and customer experience.
UPS has a network of 14 dedicated healthcare logistics facilities across Europe with 600,000 square meters of warehouse space. The centerpiece of UPS's healthcare network is its campus in Roermond/Venlo, the Netherlands, which is located in close proximity to the company's European air hub in Cologne, from which UPS can connect Europe to the world and the world to Europe.
About UPS Healthcare
UPS provides global supply chain solutions and expertise to pharmaceutical, biopharma and medical device companies. UPS has approximately 8 million square feet of cGMP- or cGDP-compliant healthcare distribution space. UPS also maintains one of the world's largest networks of field stocking locations with approximately 900 sites. For parcels requiring strict temperature environments, from CRT to cryogenic, and those requiring around-the-clock monitoring, UPS has solutions such as UPS Temperature True™ and UPS Proactive Response™ services. UPS is committed to expanding its healthcare capabilities including recent acquisitions of Marken, CEMELOG and Poltraf, to meet the complex and evolving supply chain needs of the healthcare and life science sectors. Visit ups.com/healthcare.
About UPS
UPS is a global leader in logistics, offering a broad range of solutions including transporting packages and freight; facilitating international trade, and deploying advanced technology to more efficiently manage the world of business. Headquartered in Atlanta, UPS serves more than 220 countries and territories worldwide. UPS was awarded America's Best Customer Service company for Shipping and Delivery services by Newsweek magazine; Forbes Most Valuable Brand in Transportation; and top rankings on the JUST 100 list for social responsibility, the Dow Jones Sustainability World Index, and the Harris Poll Reputation Quotient, among other prestigious rankings and awards.