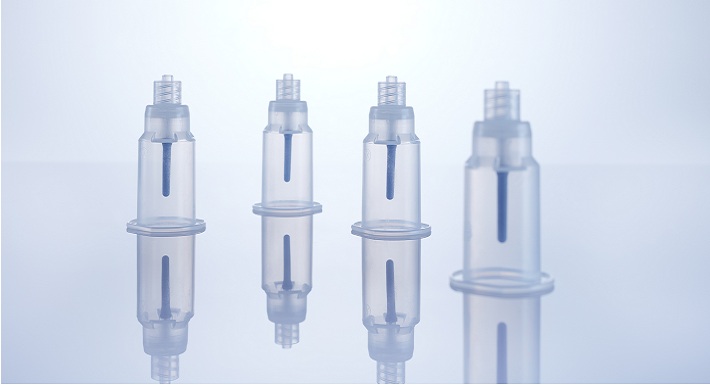 The new VACUETTE® branded SAFELINK tube holder facilitates quick and easy blood collection. The tube can be used in combination with all medical products that have a standard female luer lock connection, such as winged cannulae. Above all, it stands out thanks to its simple handling.
Tube holder with potential
The luer lock feature sets the VACUETTE® SAFELINK apart from the conventional Greiner Bio-One tube holders and makes it particularly suitable for blood collection from venous access devices according to guideline recommendations1. Furthermore, tests show that the secure connection withstands pressures of up to 185mmHg. This, along with the functional design and practical handling could make a significant contribution to efficiency in everyday healthcare situations.
Secure screw connection between holder and collection product
The simple screw connection ensures safe and successful blood collection. With a controlled threading movement, the single-use product connects safely and smoothly to the respective medical device. The VACUETTE® SAFELINK is manufactured from unbreakable plastic, and does not contain natural rubber latex.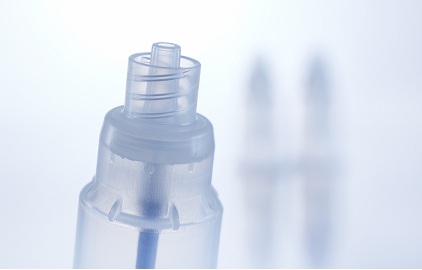 Regular improvements and innovations at Greiner Bio-One
Greiner Bio-One uses targeted market monitoring as the basis for implementing ongoing en-hancements, so its product portfolio is regularly optimised and expanded. The range of acces-sories already includes various tube holders, from the standard holder through to the safety version. The VACUETTE® SAFELINK holder is a perfect addition to the product line with its screw system for a secure connection.
Greiner Bio-One International GmbH
Greiner Bio-One specialises in the development, production and distribution of high-quality plastic laboratory products. The company is a technology partner for hospitals, laboratories, universities, research institutes, and the diagnostic, pharmaceutical and biotechnology industries. Greiner Bio-One is split into three divisions – Preanalytics, BioScience and Sterilisation. As an Original Equipment Manufacturer (OEM), Greiner Bio-One provides individual solutions in the area of custom-made design developments and production processes for the life sciences and medical sectors.
In 2017, Greiner Bio-One International GmbH generated a turnover of 473 million euros and had over 2,200 employ-ees, 26 subsidiaries and numerous distribution partners in over 100 countries. Greiner Bio-One is part of Greiner AG, which is based in Kremsmünster (Austria).