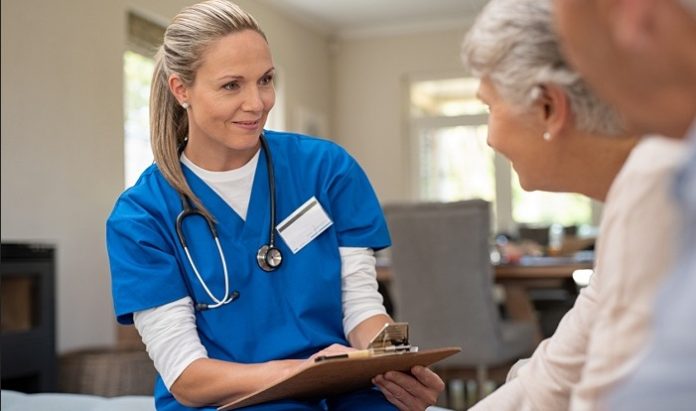 WASHINGTON: U.S. News & World Report publisher of Best Hospitals and Best Children's Hospitals today released its Best Nursing Homes 2014 highlighting the top nursing homes in every state and nearly 100 major metropolitan areas.
Now in its sixth year U.S. News' Best Nursing Homes is designed to help the millions of Americans who will spend time in a nursing home in 2014. According to Centers for Medicare and Medicaid Services about 60 percent of individuals over 65 will require some type of long-term care services during their lifetime and over 40 percent will receive care in a nursing home for some period.
Furthermore, the demand for nursing homes is going to increase in the upcoming years. This is because the U.S has a disproportionately aging population, meaning that there will be more seniors in the country than ever before. This will lead to more and more people needing care and nursing homes to live in. To meet this demand, the country is doing all it can to train and acquire more nursing home practitioners and nurses. This means that this line of work is set to be one of the most secure and in-demand roles in the entire nation.
As a result of this, it means that looking for the best nursing homes is not only something to safeguard the future of your loved ones, it can also be useful when managing your own health and figuring out where you would like to go when the time comes.
Best Nursing Homes provides data and information on care safety health inspections staffing and more for nearly every nursing facility in the U.S. A searchable database lets users find highly rated nursing homes by distance as well as by location. Each facility's profile displays health and fire violations performance in important clinical categories and how much time nursing staff spends with residents.
When looking for a nursing home that will be appropriate for your needs, you also need to think about the factors that make a nursing home desirable. One of the main things to look for and consider is the ratio of staff when compared to residents at a singular nursing home. For the best standard of care, you want to be at a nursing home that has plenty of staff on hand. This will ensure that they're not overworked, but more importantly for the residents, it ensures that everyone gets adequate care and time. You will also want to investigate the activities and perks that the nursing home has, as this can play a major part in how well someone enjoys their time in one of these facilities. When browsing nursing homes, inquire about what activities they provide, if they take residents out on trips, and if they offer hobby groups or anything like that. You want to ensure that someone's stay at a nursing home is enriching and captivating, so make it a priority to see what a nursing home offers to ensure that a resident enjoys their time there.
Another consideration to take into account is the environment and cleanliness of the nursing home. As people within nursing homes have weakened immune systems and might be more susceptible to illnesses, it's vital that nursing homes are kept clean, with communal areas free of mess or odors. A good nursing home will also offer a comfortable living space for the resident, offering a room that is spacious and customizable. If the resident can fill it with mementos and other items so that it can be made to feel more homely, then that's a good sign of a great nursing home. A sterile and bare environment will be off putting and should be avoided.
Despite all that, the most vital thing that makes a good nursing home is the staff within it. The best nursing homes will have the most qualified staff, with most requiring their nurses to be educated at degree level before they can work there. Staff will usually be well trained with a medical degree, such as an FNP. If you're interested in becoming a nurse at these care homes, you can obtain a post master's FNP certificate online.
Altogether, it's these factors that, when combined, help to give nursing homes their ratings. The ratings are just a starting point. Best Nursing Homes offers advice on how to pay for care spot warning signs of bad care understand how the federal Affordable Care Act affects senior care and otherwise manage the emotional and financial challenges of dealing with an aging loved one.
One option they talk about to help an individual pay for care is the specific public benefit program that your state provides. These programs help residents obtain the finances required to afford the charges of staying in these facilities. However, it's likely that this program will not be the only way an individual pays for their care. Personal funds will be used to pay a great deal of the resident fees, and family members will also likely pool funds together to help obtain enough. You can also finance your senior care via stocks and other assets you have acquired during a lifetime.
As stated before, Best Nursing Homes also provide information on how to spot the warning signs of bad care, to help you know when the care you or a loved one is receiving isn't good enough, and to also help you avoid poor facilities altogether. One of the biggest signs of poor care is clear changes to a resident's physical appearance or emotions. As a worst-case scenario, bruises and lacerations might signify more abusive behavior, but a change in weight or lack of self-cleanliness might suggest that the staff haven't been able to support the resident as much as they should be. Furthermore, if a resident has become more emotionally withdrawn or panicked, these might be signs that they're not having a good time at the facility for various potential reasons. If they're being talked down to by staff, they may feel frustrated and fearful, and neglect might also cause them to lose their appetite. If you see any of these warning signs, speak to the individual in care and try to see what you can do to resolve the situation.
As well as this, another sign to look out for is a high staff turnover at the care home. Just like how a high staff turnover at a business might indicate problems, the same can be said for a nursing home, as it could suggest that it's an environment that people don't like to be in, meaning it won't be a nice one for your loved one to stay in. Another issue with high turnover is that it will mean that there will be a period where none of the staff will know your loved one on a personal level, which can be very isolating to the residents in care. If you want to ensure that your loved one has a good experience in a care home, avoid institutions that seem to be training new staff constantly.
To create Best Nursing Homes 2014 U.S. News drew on data from Nursing Home Compare a program run by the Centers for Medicare & Medicaid Services the federal agency that sets and enforces standards for nursing homes. U.S. News awarded the "Best Nursing Homes" designation to facilities that recently earned the agency's highest overall rating of five stars.
Some of the enforced standards that nursing homes should abide by include how they can only have a certain number of beds per staff member and how each one needs to be licensed by the state it is in and inspected regularly. If any nursing home does not abide by these standards, then they should be avoided at all costs.
In the new ratings the share of nursing homes with the top five-star rating has reached 25 percent up sharply from about 19 percent last year. California has the most five-star-nursing homes followed by Florida Ohio Texas and Pennsylvania. To contrast, some of the worst states in terms of the quality of their nursing homes include New Mexico, Georgia, and Nevada. In fact, Nevada is so poor is that nearly half of all it's nursing homes are rated 2 stars or worse. This means that it's a good idea to try and relocate your loved one to a better facility in a nearby state; however, that sometimes isn't possible. It's for this reason that this ranking system is important so that each family can make an informed decision of which nursing home they use. With this greater scrutiny, more nursing homes are obtaining 5 star ratings, which is good news for the country.
"The rising number of five-star homes is encouraging" says Avery Comarow U.S. News health rankings editor. "It speaks to care that is steadily becoming more skilled and compassionate."
"Managing the cost and care of an elderly loved one is a challenge millions of Americans face each year" says Brian Kelly editor and chief content officer of U.S. News. "We hope our Best Nursing Homes ratings advice and tools help them make this important decision."