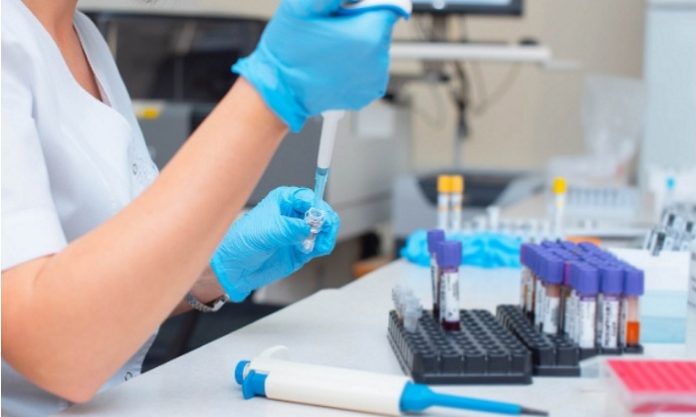 Takeda Pharmaceutical Company Limited announced the results of the Phase 2 Pevonedistat-2001 trial will be presented during oral sessions at the virtual 56th American Society of Clinical Oncology (ASCO) Annual Meeting and the virtual 25th European Hematology Association (EHA) Annual Meeting. The study evaluated pevonedistat plus azacitidine versus azacitidine alone in patients with rare leukemias, including higher-risk myelodysplastic syndromes (HR-MDS).
These results show that the combination of pevonedistat and azacitidine is a highly active, promising therapeutic approach and suggest benefit in the HR-MDS subgroup across multiple clinically meaningful endpoints, including overall survival (OS), event-free survival (EFS), complete remission (CR) and transfusion independence, with a safety profile similar to azacitidine alone.
The Pevonedistat-2001 trial was designed as a proof-of-concept study in patients with HR-MDS, higher-risk chronic myelomonocytic leukemia (HR-CMML) and low-blast acute myeloid leukemia (LB-AML). Though it did not achieve pre-defined statistical significance for the primary endpoint of OS, treatment with the pevonedistat combination demonstrated a numerically longer OS compared with azacitidine alone and a trend towards benefit in EFS, defined as death or transformation to AML.
"We are very optimistic about pevonedistat based on these Phase 2 results, particularly in the higher-risk MDS subgroup, which showed that the combination of pevonedistat and azacitidine provided benefit to patients at the level of several key endpoints, without introducing additional safety concerns. Not only did the combination demonstrate longer survival, but patients in the higher-risk MDS subgroup also achieved higher response rates and increased transfusion independence," said Christopher Arendt, Head, Oncology Therapeutic Area Unit, Takeda. "We are looking forward to building on this dataset with our Phase 3 PANTHER trial, which completed enrollment last fall, and will support registration for pevonedistat globally."
There have been no treatment advancements for HR-MDS in more than a decade and current treatment options provide limited benefit. Pevonedistat could be the first new treatment option for these patients.
"It's exciting to see such encouraging results in the Pevonedistat-2001 trial, particularly in higher-risk MDS, an aggressive type of MDS associated with poor prognosis, diminished quality of life, and higher chance of transformation to AML," said Lionel Adès, MD, PhD, Hôpital Saint-Louis, and a primary investigator of the Pevonedistat-2001 study. "Adding pevonedistat to the current standard of care in higher-risk MDS doubled complete remission rates, increased the duration of response and improved long-term outcomes with a safety profile similar to azacitidine alone, which may address a significant need for people living with this disease."
About Takeda Pharmaceutical Company Limited
Takeda Pharmaceutical Company Limited is a global, values-based, R&D-driven biopharmaceutical leader headquartered in Japan, committed to bringing Better Health and a Brighter Future to patients by translating science into highly-innovative medicines. Takeda focuses its R&D efforts on four therapeutic areas: Oncology, Rare Diseases, Neuroscience, and Gastroenterology (GI). We also make targeted R&D investments in Plasma-Derived Therapies and Vaccines. We are focusing on developing highly innovative medicines that contribute to making a difference in people's lives by advancing the frontier of new treatment options and leveraging our enhanced collaborative R&D engine and capabilities to create a robust, modality-diverse pipeline. Our employees are committed to improving quality of life for patients and to working with our partners in health care in approximately 80 countries.