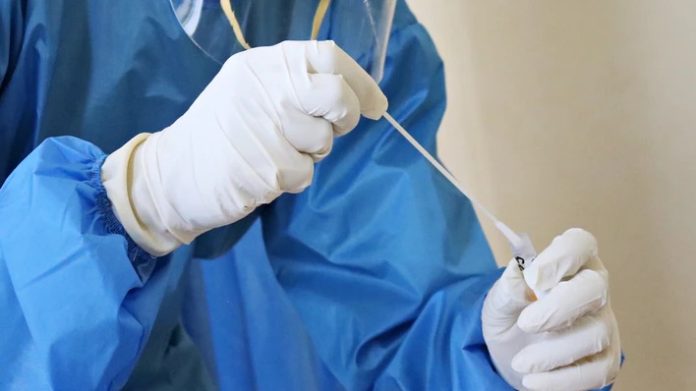 Roche announced that it intends to launch a high-volume SARS-CoV-2 Antigen test as an aid in the diagnosis of Severe Acute Respiratory Syndrome Coronavirus 2 (SARS-CoV-2) infection. The test is planned to be made available at the end of 2020 for markets accepting the CE Mark. Roche also intends to file for Emergency Use Authorisation (EUA) from the U.S. Food and Drug Administration (FDA).
The Elecsys® SARS-CoV-2 Antigen test is a highly accurate laboratory immunoassay for the in vitro qualitative detection of the nucleocapsid antigen of SARS-CoV-2. The test is performed by healthcare professionals and uses nasopharyngeal or oropharyngeal swab samples from patients with signs and symptoms suggestive of COVID-19, or people with either known or suspected exposure to SARS-CoV-2.
The Elecsys SARS-CoV-2 Antigen immunoassay runs on all cobas e immunochemistry analysers which are widely available around the world. These fully automated systems can provide test results in 18 minutes for a single test (excluding time for sample collection, transport, and preparation), with a throughput of up to 300 tests per hour from a single analyser, depending on the analyser.1 A laboratory based automated antigen assay allows for cost and error reduction due to removal of manual handling as well as fast turn-around times and high test throughput.
Thomas Schinecker, CEO Roche Diagnostics, stated, "We are aware that governments and healthcare systems are under intense pressure to increase SARS-CoV-2 testing capacity to effectively manage the spread of the virus. A high-volume antigen test is a valuable addition to the testing portfolio for helping diagnose SARS-CoV-2 infection. Being able to quickly and correctly identify if someone has a SARS-CoV-2 infection is critical to informing patient management decisions and containing the spread of COVID-19. Roche remains committed to supporting governments, healthcare professionals and patients to fight this pandemic with the help of our diagnostics solutions."
The test will be another addition to the comprehensive Roche diagnostic portfolio of solutions to help healthcare systems combat COVID-19 through testing in the laboratory and at the point of care. These solutions include both tests to detect an acute SARS-CoV-2 infection and tests measuring the body's immune response upon infection or vaccination. The following table provides an overview of Roche's current COVID-19 test portfolio for the detection of an acute SARS-CoV-2 infection or immune response:
About Roche
Roche is a global pioneer in pharmaceuticals and diagnostics focused on advancing science to improve people's lives. The combined strengths of pharmaceuticals and diagnostics under one roof have made Roche the leader in personalised healthcare – a strategy that aims to fit the right treatment to each patient in the best way possible.
Roche is the world's largest biotech company, with truly differentiated medicines in oncology, immunology, infectious diseases, ophthalmology and diseases of the central nervous system. Roche is also the world leader in in vitro diagnostics and tissue-based cancer diagnostics, and a frontrunner in diabetes management.
Founded in 1896, Roche continues to search for better ways to prevent, diagnose and treat diseases and make a sustainable contribution to society. The company also aims to improve patient access to medical innovations by working with all relevant stakeholders. More than thirty medicines developed by Roche are included in the World Health Organization Model Lists of Essential Medicines, among them life-saving antibiotics, antimalarials and cancer medicines. Moreover, for the eleventh consecutive year, Roche has been recognised as one of the most sustainable companies in the Pharmaceuticals Industry by the Dow Jones Sustainability Indices (DJSI).
The Roche Group, headquartered in Basel, Switzerland, is active in over 100 countries and in 2019 employed about 98,000 people worldwide. In 2019, Roche invested CHF 11.7 billion in R&D and posted sales of CHF 61.5 billion. Genentech, in the United States, is a wholly owned member of the Roche Group. Roche is the majority shareholder in Chugai Pharmaceutical, Japan. For more information, please visit www.roche.com.