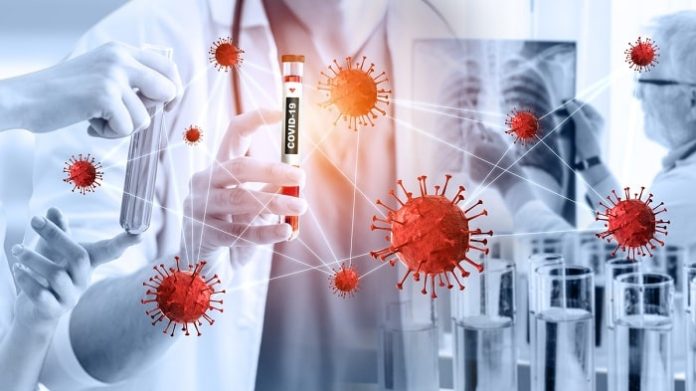 RedHill Biopharma Ltd. , a specialty biopharmaceutical company, announced preliminary top-line data from the 475-patient global Phase 2/3 study with opaganib (ABC294640)[1] in hospitalized patients with severe COVID-19 pneumonia.
Preliminary top-line data showed that the study did not meet its primary endpoint. Analysis of the study efficacy endpoints did show trends in favor of the opaganib arm vs. placebo across multiple endpoints, including the primary endpoint, despite not achieving statistical significance.
Top-line safety data showed good tolerability of opaganib, with balanced adverse events between the study arms. These findings, together with preliminary analysis pointing to increased benefit in a subset of patients requiring less oxygen, could support the potential utilization of opaganib in earlier stages of the disease and are in line with the previously announced results from the U.S. Phase 2 study and the previously observed antiviral activity of opaganib.
"We would like to thank the patients, physicians and supporting medical staff who took part in this important study. While we are disappointed with the data not reaching statistical significance, we do see a trend that needs to be investigated that opaganib may provide benefit to patients earlier in the course of the disease. This correlates with what we know about opaganib's strong antiviral mechanism and effect against variants, as well as its mechanism of action and previously announced results from the Phase 2 U.S. study with opaganib," said Dror Ben Asher, RedHill CEO. "In parallel, we continue to make progress with our Phase 2/3 study with another novel, orally-administered drug candidate, RHB-107 (upamostat) in non-hospitalized symptomatic COVID-19 patients, with the recent approval of the study in South Africa and its expansion within the United States. We are determined to continue our efforts to advance potential treatments to address COVID-19 and its overwhelming impact worldwide."
The multi-center, randomized, double-blind, parallel-arm, placebo-controlled Phase 2/3 study enrolled 475 subjects with severe COVID-19 pneumonia requiring hospitalization and treatment with supplemental oxygen. Subjects were randomized at a 1:1 ratio to receive either opaganib or placebo, on top of standard-of-care therapy. The primary endpoint of the study is the proportion of patients breathing room air without oxygen support by Day 14.
Analysis of the top-line data is ongoing, including an analysis of the potential for increased benefit of treatment with opaganib in patients at earlier stages of disease. RedHill intends to discuss the data with regulators, including U.S. FDA and foreign regulators, to help determine next steps.
The top-line results from the Company's Phase 2/3 study with opaganib are preliminary in nature, as they are based solely on top-line information provided to the Company by an independent third-party contractor. The Company intends to examine the data from this study in greater detail, along with all of the information gathered during this study, including all safety, and secondary outcome measures. Such analysis may result in findings inconsistent with the top-line data disclosed in this release. As such, investors should not rely on the top-line results reported in this release as the final definitive results of the study.
Opaganib is a novel small molecule investigational drug in oral pill form. Opaganib has a unique dual antiviral and anti-inflammatory mechanism of action that acts on the viral cause and inflammatory effect of COVID-19. It is believed to exert its antiviral effect by selectively inhibiting SK2, a key enzyme produced in human cells that may be recruited by the virus to support its replication.
About RedHill Biopharma
RedHill Biopharma Ltd. (Nasdaq: RDHL) is a specialty biopharmaceutical company primarily focused on gastrointestinal and infectious diseases. RedHill promotes the gastrointestinal drugs, Movantik® for opioid-induced constipation in adults[3], Talicia®for the treatment of Helicobacter pylori (H. pylori) infection in adults[4], and Aemcolo® for the treatment of travelers' diarrhea in adults[5]. RedHill's key clinical late-stage development programs include: (i) RHB-204, with an ongoing Phase 3 study for pulmonary nontuberculous mycobacteria (NTM) disease; (ii) opaganib (ABC294640), a first-in-class oral SK2 selective inhibitor targeting multiple indications with a Phase 2/3 program for COVID-19 and Phase 2 studies for prostate cancer and cholangiocarcinoma ongoing; (iii) RHB-107 (upamostat), an oral serine protease inhibitor in a U.S. Phase 2/3 study as treatment for symptomatic COVID-19, and targeting multiple other cancer and inflammatory gastrointestinal diseases; (iv) RHB-104, with positive results from a first Phase 3 study for Crohn's disease; (v) RHB-102 , with positive results from a Phase 3 study for acute gastroenteritis and gastritis and positive results from a Phase 2 study for IBS-D; and (vi) RHB-106, an encapsulated bowel preparation.