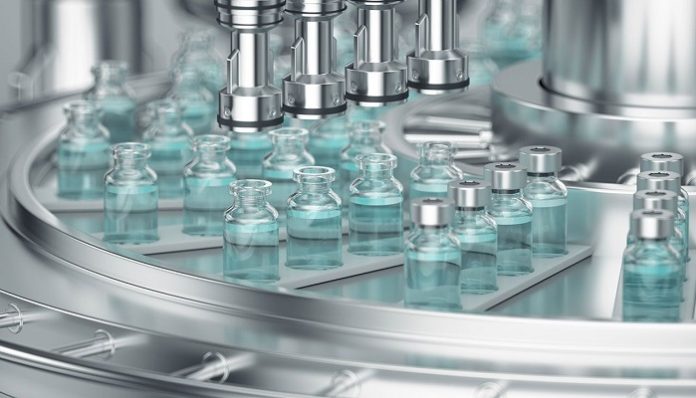 Quotient Sciences, the drug development and manufacturing accelerator, announced that it has made a major investment in the sterile fill/finish capabilities at its Alnwick, UK facility. This investment will increase the current capacity of the Annex 1 compliant facility to meet increasing industry demand for fully integrated drug development programs.
The company has state-of-the-art contract development and manufacturing (CDMO) facilities in both the US and UK, which are fully integrated with their clinical testing facilities in Nottingham (UK) and Miami (US) to deliver industry leading cost and time efficiencies.
This latest investment provides a major boost to the Alnwick facility increasing the number of Grade C cleanrooms from one to three.
As part of this expansion, the company has invested in a new isolator technology, enabling larger batch sizes and reduced cycle times per manufacturing campaign. The site also benefits from an integrated in-house microbiology team to accelerate testing and environmental monitoring, with further investment in the microbiology labs planned for next year.
Gareth Jenkins, VP Science & Technology at Quotient Sciences, said: "Navigating the development, analytical, and new Annex 1 regulatory requirements for sterile/aseptic drugs can be complicated, but with these enhancements, we have the specialized expertise and dedicated facilities to ensure successful and timely program delivery.
"With the demand for aseptic fill/finish continuing to grow across the pharmaceutical industry, and the requirements of Annex 1 that came into effect in August 2023, there is a greater global focus around regulatory requirements, commitment to quality, robust processes and containment strategies for CDMOs providing these services.
"The Alnwick site is a center of excellence for sterile product development, with ongoing recruitment and expansion of the team to ensure we meet growing market demand."
Quotient Sciences has over 30 years of experience in the development of sterile parenteral drug products, from candidate development through to clinical trial manufacturing, including radiolabeled, high-potency, and cytotoxic compounds. The company's flagship platform, Translational Pharmaceutics®, fully integrates drug substance, drug product and clinical testing activities, which facilitates real-time decision-making based on emerging clinical data. This approach provides flexibility to adjust formulations within a study, which accelerates development timelines, minimizes risk, and reduces costs.
Thierry Van Nieuwenhove, CEO of Quotient Sciences, added: "At Quotient Sciences, our mission is to help get new medicines to patients faster. By increasing our capacity for sterile fill/finish operations, investing in new technologies and expanding our team, this enables us to further support our customers with fully integrated Translational Pharmaceutics programs for sterile product development, which reduces development risks, shortens timelines, and improves the chances of success."