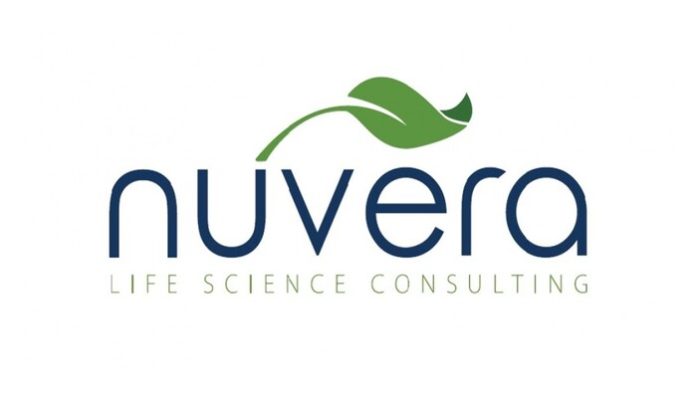 Nuvera Life Science Consulting, part of Ashfield Engage, is pleased to announce its second annual awards for the three pharmaceutical companies designated as "best-in-class" by physicians and support staff surveyed for the companies' 2022 PURE Reports: AbbVie in immunology, AstraZeneca in oncology, and Biogen in neurology.
Nuvera publishes its PURE (Patient services Utilization, Recognition and Experience) Reports annually to serve as independent, industry benchmarks of patient and HCP satisfaction, utilization, and evolving needs across patient support programs and to enable pharma and biotech companies to deliver an enhanced patient and HCP experience. The PURE reports are the only independent studies co-created with HCPs to measure HCP satisfaction.
The unbiased reports are based on research of HCPs, their support staff, and patients. They draw from responses representative of the overall market, providing diversity in practice size, geography, practice type, dispense capabilities, gender, age and time spent on various treatments, ultimately assessing what the individual pharma company support programs are doing within the designated therapeutic area, and how the companies are executing them. Companies gain favorable ratings across the seven measured indices of awareness, people/culture, service offerings, ease of use, technology, quality and customer experience. Over 4,300 providers and 800 patients have been surveyed since the therapeutic area and patient focused PURE Reports were first published in 2019 resulting in scoring and ranking of approximately 25 pharmaceutical companies per therapeutic area.
2022 is the first time that the Immunology PURE Report, covering the therapeutic areas of dermatology, rheumatology and gastroenterology, has been issued. Insights came from 893 clinicians (300 MDs and 593 support staff) in this inaugural report, where AbbVie gained the distinction of best-in-class. The research showed AbbVie to be a well-rounded company with strong scores across all three therapeutic sub-categories with an added competitive edge through their appreciated field presence.
This is the fourth year for the Oncology PURE Report where AstraZeneca improved their standings compared to the previous year, surpassing Pfizer to be best-in-class in their category. This surge in ratings was driven in part by their ability to create strong awareness around their support offerings, giving them competitive advantage. 150 MDs and 350 support staff participated in this research.
Biogen gained their second consecutive win in the Neurology PURE Report, which is in its third year. Biogen can thank the physicians who gave them top-notch feedback where ease of use was one of the main factors contributing to their favorable ratings. 150 MDs and 350 support staff participated in this research.
"This year's winners across the three therapeutic categories are all from big pharma," remarked Jens Kulstad, Manager PURE Report. "The research uncovered a clear correlation between patient volume and overall satisfaction, which favors larger manufacturers."
Kulstad continued: "However, there are ways all companies can look to positively impact HCPs and patients with their support programs. A case in point is the smaller pharma company or biotech. These companies can stand out in individual categories such as quality and service offerings by producing targeted offerings to their patient population.
In addition to the three 2022 Therapeutic Area PURE Reports, Nuvera has also produced a syndicated 2022 Patient Focus PURE Report based on survey responses from 511 patients split between 166 patients in oncology, 175 in neurology and 170 in immunology. This report serves to provide additional perspective to the overall pharmaceutical patient support program experience. Topics such as key drivers for enrollment in a patient support program, stress causation, moments that matter, educational needs, financial concerns and adherence are among those addressed.