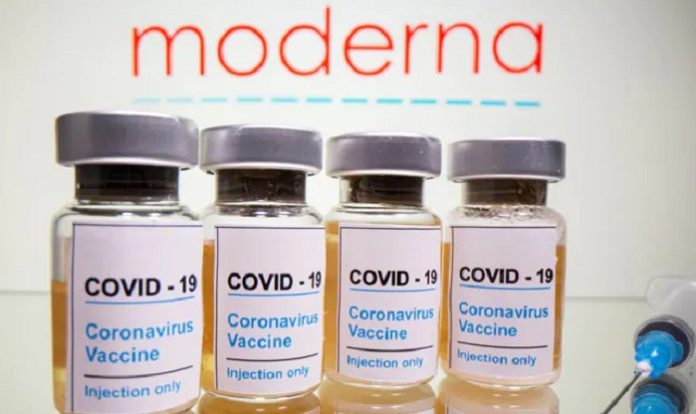 Moderna, Inc., a biotechnology company pioneering messenger RNA (mRNA) therapeutics and vaccines, announced that the Company has shipped the 100-millionth dose of its COVID-19 vaccine to the U.S. Government. More than 67 million doses of the Moderna COVID-19 Vaccine have been administered in the U.S., according to the U.S. Centers for Disease Control and Prevention1.
"I would like to thank the millions of people who have put their confidence in Moderna's science and our COVID-19 vaccine. We are encouraged by the fact that more than 67 million doses have been administered in the U.S. and we are humbled to know that we are helping address this worldwide pandemic with our vaccine," said Stéphane Bancel, Chief Executive Officer of Moderna. "I would also like to thank the Moderna team, our suppliers and our U.S. manufacturing partners including Lonza and Catalent, for their tireless and extraordinary work in completing this important milestone."
Moderna has increased its shipments to the U.S. government five-fold since receiving Emergency Use Authorization from the U.S. Food and Drug Administration (FDA) on December 18, 2020, from more than 16 million doses in the fourth quarter of 2020 to 88 million doses to date for the first quarter of 2021. Monthly shipments to the U.S. government in the first quarter were 18 million doses in January, 26 million doses in February, and 44 million doses to date in March. Looking forward, the Company expects to ship 40-50 million doses per month to the U.S. Government to fulfill its commitments. All U.S. government supply comes from Moderna's dedicated supply chain in the U.S.
The Company expects to meet its commitment dates to the U.S. Government for all currently ordered doses of the Moderna COVID-19 Vaccine, including delivery of the second 100 million doses by the end of May 2021 and the third 100 million doses by the end of July 2021. The U.S. Centers for Disease Control and Prevention publicly displays U.S. COVID-19 vaccines delivered by vaccine type, including Moderna. These results generally track Moderna's shipment records, but with a time lag.
About Moderna
In 10 years since its inception, Moderna has transformed from a science research-stage company advancing programs in the field of messenger RNA (mRNA), to an enterprise with a diverse clinical portfolio of vaccines and therapeutics across six modalities, a broad intellectual property portfolio in areas including mRNA and lipid nanoparticle formulation, and an integrated manufacturing plant that allows for both clinical and commercial production at scale and at unprecedented speed. Moderna maintains alliances with a broad range of domestic and overseas government and commercial collaborators, which has allowed for the pursuit of both groundbreaking science and rapid scaling of manufacturing. Most recently, Moderna's capabilities have come together to allow the authorized use of one of the earliest and most-effective vaccines against the COVID-19 pandemic.
Moderna's mRNA platform builds on continuous advances in basic and applied mRNA science, delivery technology and manufacturing, and has allowed the development of therapeutics and vaccines for infectious diseases, immuno-oncology, rare diseases, cardiovascular diseases and auto-immune diseases. Today, 24 development programs are underway across these therapeutic areas, with 13 programs having entered the clinic. Moderna has been named a top biopharmaceutical employer by Science for the past six years.