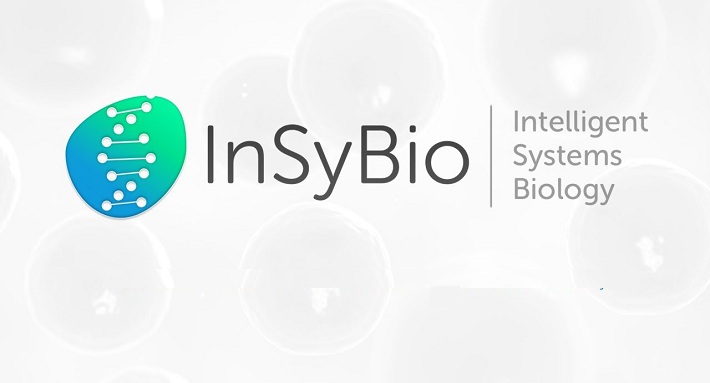 The new version of InSyBio Suite enables the fast and accurate discovery of transcriptomics predictive biomarkers.
The newly introduced pipeline in InSyBio ncRNAseq tool offers efficient, user friendly and secure pre-processing of RNA-sequencing data without having to manually define parameters or select the best algorithm to be used in each step.

The interpretation of the revealed biosignatures is now reaching a supreme level with our patent pending functional annotation and enrichment tools as well as our network analytics techniques.

This new version will enable users generating transcriptomics data to join the InSyBio Suite users community and speed up the accomplishment of their research tasks towards high quality scientific publications and top research outcomes.
InSyBio Suite now offers the following unique features:
In InSyBio ncRNAseq tool: An optimized semi-automatically adjusted pipeline for the RNA-sequencing data (fastq or bam files) linked with the rest of the biomarker discovery pipeline offered by InSyBio Suite.
In InSyBio Interact tool: Access to a human interactome knowledge base using our patent-pending technology which includes functional annotation of more than 95% of the human proteome. New functional enrichment functionalities were also incorporated.
In InSyBio BioNets tool: Incorporation of prior knowledge networks into the process of reconstructing biological networks with correlation or mutual information-based mechanisms.
"According to recent reports the global transcriptomics market is expected to exceed $3B in 2019 with the RNA-sequencing services sector being one of the fastest growing. At InSyBio, we had been servicing this market successfully with tools for the analysis of non-coding RNAs but were continuously getting requests from the users of our platform and our collaborators for a pipeline for the preprocessing and analysis of RNA-sequencing data reducing the number of parameters that the user need define. Our group of programmers and researchers performed incredibly high-quality work during the last few months and we are now able to offer a user-friendly interface for our RNA-sequencing pre-processing pipeline which can provide results fast, is linked to the rest of our platform's functionality and requires minimum bioinformatics expertise by the users. Our company's vision is to act as a catalyst to accelerate the discovery of novel biomarkers from multi-omics data and speed up the disruption of the pharma industry in the new era of precision medicine."
InSyBio is offering a one-month free license to use InSyBio Suite including the new version of ncRNAseq tool. Request your free trial now by completing a simple form at: https://www.insybio.com/request.html
About InSyBio
InSyBio is an international bioinformatics pioneer company focused on precision medicine, biomarker discovery and nutrition through the development of computational frameworks and tools for the analysis of complex life-science and biological data.  Its solutions provide the R&D departments of Pharma, Research Institutes and Food/Nutrition companies with the means both analytically and computationally to meet their challenging research goals. Since 2016, InSyBio has worked with hundreds of academics, companies, hospitals and research centers allowing them to succeed in their biomarker discovery tasks with an average increase of 10% in predictive accuracy and decrease of at least 80% in overall time and cost.